Silver prices today continued last week's rally by gaining 2.5% to $15.76. That's the highest level since their closing price of $15.89 on March 22.
Better yet, news on the fundamental side is painting an increasingly bullish picture for silver prices over the long term.
While the silver price remains below the $16 high it reached in mid-March, it's still up 14% and has plenty more room to run.
However, silver prices this year have been overshadowed by gold's massive rally. While the gold price gained 16.5% in Q1 – marking the metal's best quarter in nearly 30 years – the silver price only gained about 10% over that period.
But over the longer term, the silver price tends to double gold's returns. So the recent lag is likely to set up an even better profit scenario for early investors, especially as silver prices today continue to benefit from this growing $20.2 million trend.
Before we get to that, let's take a look at the price of silver's big performance last week…
Silver Prices Today Maintain Last Week's Momentum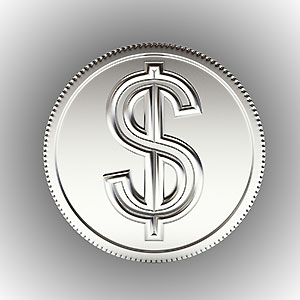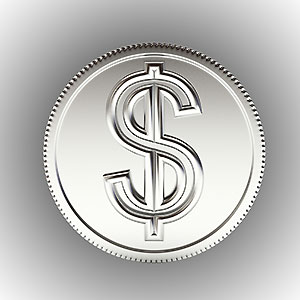 Silver prices had a mediocre start to the week. They opened at $15.02 on Monday, April 4, and fell 0.8% to close at $14.90. On the following day, the silver price opened at $15.14 and moved sideways throughout the day until it closed at that very same level.
It wasn't until Wednesday, April 6, that the price of silver saw a lot more action. After the release of the FOMC minutes – which indicated the Fed would likely keep interest rates unchanged in April – silver prices jumped 0.7% to settle at $15.08.
By the end of week, the silver price was steadily pushing higher. It gained 0.3% to $15.23 on Thursday and 1.1% to $15.38 on Friday. With that, silver prices posted a weekly gain of 2.4% — the biggest weekly rise since March 4.
While the 1.7% rise in gold prices last week was mostly driven by investment, the same hasn't been true for silver prices.
In fact, silver demand is driven by a much more lucrative trend that will keep growing this year…
Why the Surge in Silver Prices Today Will Continue in 2016
About 56% of silver is used for industrial and electrical purposes. The rest is used for silverware, jewelry, and investment. But the significant demand from industrial uses means many different factors affect the silver price.
Some 66% of silver comes as a byproduct of producing base metals like copper, zinc, and lead.  But with the prices of these metals at multiyear lows, their supply is slowing dramatically due to decreasing demand.
That will translate into a slowdown in silver production. In fact, industry researchers Capital Economics project silver output to fall 9.2% in 2016 and 13% in 2017.
Meanwhile, retailers have reported a 15% increase in silver jewelry sales last year, and some even experienced growth above 25%. A strong majority expect this trend to continue for several more years.
But one of the biggest sources of demand will be from bullion sales.
You see, mints around the world have enjoyed record sales of silver coins, as investors aim for the real 'hold-in-your-hand' version. Last week, sales of 1 ounce American Eagle silver coins reached 1.01 million – up from 957,500 the week before. With an average price of $20 per coin, last week's sales come out to roughly $20.2 million.
Here's a sampling of what some analysts and banks predict for 2016 silver prices…
Thomson Reuters expects the silver price to average $16.80. HSBC and Capital Economics are even more bullish and expect silver prices to reach $18.25 and $20, respectively, by year's end.
As you can see from these forecasts, the near term is the most difficult to predict, but it certainly looks like the price of silver is poised to move higher in the months ahead.
Stay tuned to Money Morning for more updates on the silver price's long-term rebound. Follow us on Facebook and Twitter.
The Essential Guide to Buying Gold and Silver: Buying gold and silver is widely regarded as the best "crisis insurance" for your portfolio. This guide gives you everything you need to know about buying these two precious metals. Read more…
Join the conversation. Click here to jump to comments…
About the Author
Peter Krauth is the Resource Specialist for Money Map Press and has contributed some of the most popular and highly regarded investing articles on Money Morning. Peter is headquartered in resource-rich Canada, but he travels around the world to dig up the very best profit opportunity, whether it's in gold, silver, oil, coal, or even potash.