SpaceX CEO Elon Musk had a historic weekend after his space transport service company achieved several milestones. And that has investors around the world wondering when they'll get the opportunity to invest in SpaceX stock.
Before we get into that, here's what has stoked fresh interest in SpaceX...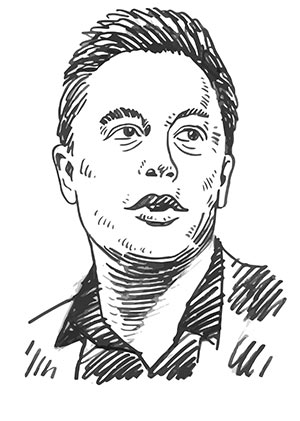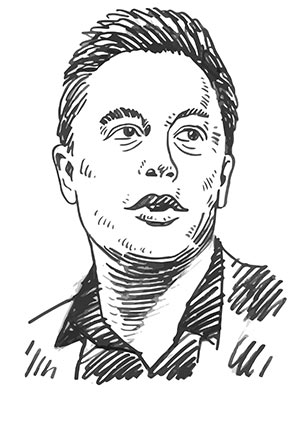 Late Friday afternoon, for the first time, SpaceX successfully landed part of its Falcon 9 rocket on a drone ship in the Atlantic Ocean.
SpaceX launched the rocket at 4:43 p.m. at the Cape Canaveral Air Force Station, sending the Dragon cargo capsule to the International Space Station (ISS).
SpaceX, along with Amazon.com Inc. (Nasdaq: AMZN) CEO Jeff Bezos' Blue Origin, have been trying to perfect rocket landings. SpaceX's momentous landing could lead to the company possibly reusing rockets for future launches, which would save the company money and time. It also opens access to space for more people in more places, like Mars. Musk's ambition is to establish a city on Mars.
NASA is also eyeing a Mars landing, looking to send astronauts to the red planet in the 2030s. As NASA sharpens its focus on Mars, the space agency has hired U.S. companies like SpaceX to deliver cargo. The company plans to send astronauts to the space station as early as next year. U.S. astronauts now must hitch rides on Russian rockets.
"NASA ended the shuttle program in 2011. That left the United States hitching rides to the Space Station from our 'good friends' the Russians," Money Morning Defense & Tech Specialist Michael A. Robinson, a 34-year Silicon Valley veteran and one of the top tech financial analysts today, explained in 2012. "That's not good for national security, much less for innovation and exploration. When it comes to space transportation, thankfully, SpaceX plans to pick up where cash-strapped NASA left off."
"Reusability is important," Musk said following the launch. "It will take us a few years to make that efficient."
In the future, the billionaire businessman hopes launches will be as frequent as every few weeks.
While landing the rocket was the biggest news from this weekend's launch, that wasn't the only reason the weekend was historic for SpaceX.
SpaceX Delivers to ISS
Sunday, SpaceX arrived at the ISS with the world's first inflatable tent for astronauts.
The inflatable tent is actually an expandable room that will be temporarily attached to the orbiting outpost. Known as the Bigelow Expandable Activity Module, the habitat is not scheduled for use until the end of May. It will stay at the space station for two years so astronauts can test how it stands up to space debris and solar radiation.
The U.S. aerospace company's unmanned Dragon cargo ship also delivered lettuce seeds and lab mice where six spacecraft are now docked.
British astronaut Tim Peake reached with the station's robotic arm and grabbed the Dragon, carrying the nearly 3,175kg of gear, at 7:23 a.m. Sunday.
Sunday's SpaceX delivery for NASA was its first in a year. A launch accident in June 2015 put shipments on hold.
The launch has investors eagerly awaiting a SpaceX IPO in 2016. But unfortunately, it looks like investors will have to keep waiting for a SpaceX stock offering...
Will There Be a SpaceX Stock Offering in 2016?
Musk has invested $100 million of his own money into SpaceX, but venture capitalists have also poured money into the company.
Founded in 2002, the company's mission is to revolutionize space technology with the ultimate goal of enabling people to live on other planets.
SpaceX first gained recognition in 2011 when NASA awarded the company $75 million to develop a revolutionary launch escape system. That system is designed to enable the company's Dragon spacecraft to carry astronauts.
SpaceX has more than 4,000 employees at its Hawthorne, Calif., headquarters and is consistently cash-flow positive. On Jan. 21, 2015, The Wall Street Journal valued SpaceX at $12 billion.
But unfortunately Musk, also CEO of Tesla Motors Inc. (Nasdaq: TSLA), has no plans to take SpaceX stock public anytime soon.
At a Tesla shareholder meeting on June 9, 2015, Musk said SpaceX will remain private. According to Musk, the issue is that SpaceX's goals are long term.
The quarterly impulses of fickle investors could be damaging to SpaceX's long-term goals. Since SpaceX's inconsistent long-range goals wouldn't be "super loved by the markets," it doesn't make sense to take the company public.
But that hasn't stopped investors from clamoring for a moonshot with SpaceX stock. They might get a chance one day.
Robinson thinks eventually we will be able to invest in SpaceX stock.
"He hasn't yet announced plans to take SpaceX public, but I believe that's what he'll do. I base that on what happened with Tesla."
Even though you can't buy SpaceX stock quite yet, the commercial space sector is ripe with opportunity. That's why we found one of the best space stocks to buy today.
As Robinson says, "It's just a matter of time before savvy investors find ways to get rich from the 'New Space Race'" - and we want our readers to be in it from the beginning...
Stay informed on what's going on in the markets by following us on Twitter @moneymorning or liking us on Facebook.
Solar Power Will Boom in 2016: Solar outperformed the rest of the energy market in 2015, and that trend shows no sign of slowing down. In fact, there's one incredible factor that will drive solar stocks to new highs in 2016. Here's the best way to play this skyrocketing industry...
Related Articles: