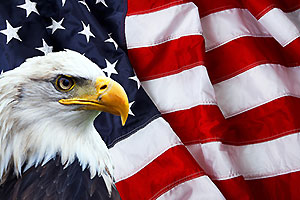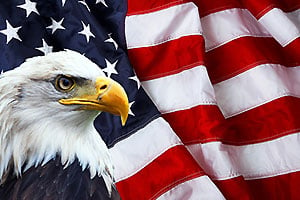 Dow Jones Industrial Average News, 4/12/2016: Good news if you're U.S. Federal Reserve Chair Janet Yellen… President Barrack Obama said that she is doing a fantastic job heading the U.S. central bank on Monday. That makes one of us…
White House Press Secretary Josh Earnest said yesterday that Obama is "pleased" with Yellen, who took over as Fed chief in 2014. Yesterday featured the first private meeting between Yellen and the President, where the two discussed the U.S. economy.
Of course, the meeting was closed to the news media. We can just assume that he asked her to keep the "so-called" economic recovery going until November 2016. Or, maybe she explained to him that "P/E ratio" doesn't mean "profits and earnings" ratio, a not-so-well-known presidential gaffe from March 2009.
Here's today's top stock market news, stocks to watch, ways to profit, and economic calendar for April 12, 2016.
What's Moving the Dow Jones Industrial Average Today: Earnings Season Accelerates
Dow Jones futures were up 12 points as a number of key firms report earnings for the March-ending quarter. Today, look out for earnings reports from CSX Corp. (NYSE: CSX), Fastenal Co. (Nasdaq: FAST), and ADTRAN (Nasdaq: ADTN).
Here's a breakdown of what's moving the Dow.
First up, organic growth is dead for public companies. Here's the latest example of why firms are favoring the "buy" instead of "build" model. After Canadian Pacific Railway Ltd. (NYSE: CP) announced it was no longer pursuing a deal for rival Norfolk Southern Corp. (NYSE: NSC), the company announced other ways to boost its stock price. The firm says it will use the cash it was considering for the deal to buy back stock, boost its dividend, or consider some other combination. Why actually try to grow your business these days when you have cash?
WTI crude oil prices were ticking higher – 0.4% – on Tuesday morning as traders eye the pending meeting among global producers in Qatar next week. Meanwhile, Brent crude prices were up 0.4% as well. The goal of the meeting is aimed to enforce a production freeze to address the additional two million barrels added to global supplies each day that outpace global demand.
On the economic front, import prices will be in focus. But any rise is expected to be significantly related to an increase in oil imports. In addition, three members of the Federal Reserve will give speeches, in which investors will seek clues into the timing of the central bank's next interest rate hike.
Another political leader in South America bites the dust. A political committee in the lower house of Brazil's Congress voted in favor of impeaching President Dilma Rousseff. The Brazilian president has been accused manipulating public finances and could soon face trial in the Senate. The news comes a week after former Argentine President Christina Fernandez was charged with money laundering.
Don't make this popular mistake: Wall Street has soured on automakers. But it's missing an incredible opportunity with this carmaker. This company's pre-emptive strategy could mean a 41% surge in its stock…  
Now here's your list of top stocks to watch in today's market, plus today's economic calendar:
Companies to Watch in the Stock Market Today
This could end poorly. Valeant Pharmaceuticals International Inc. (NYSE: VRX) has asked its outgoing CEO Michael Pearson to cooperate with an investigation by the U.S. Senate committee. Apparently, Pearson failed to attend a hearing on Friday with the Senate Committee on Aging. Pearson is stepping down as the leader of the embattled drug company, while activist investor Bill Ackman joins the company's board of directors. However, not much has been disclosed about the inter-workings of the firm's board or the type of pressure that might have been exerted on Pearson to step down. The company's stock was down nearly 7% on Monday.
Shares of Alcoa Inc. (NYSE: AA) fell more than 4% in pre-market hours on news that the aluminum giant's earnings plunged 92% in Q1. The firm said that earnings fell on weak aluminum prices. Alcoa slashed its 2016 outlook for the aerospace market. However, there was a silver lining: Demand is outpacing supply in the sector, which is good for prices in the future.
Shares of Facebook Inc. (Nasdaq: FB) are in focus as the company plans to kick off its annual F8 conference on Tuesday morning. The company's CEO Mark Zuckerberg is set to deliver the conference's keynote address. Today's important event has many investors wondering the same question: Should I buy Facebook stock with this conference kicking off today? Here's your answer, right here.
Today's U.S. Economic Calendar (all times EDT)
NFIB Small Business Optimism Index at 6 a.m.
Import and Export Prices at 8:30 a.m.
Redbook at 8:55 a.m.
Philadelphia Federal Reserve Bank President Patrick Harper speaks at 9 a.m.
4-Week Bill Auction at 11:30 a.m.
3-Year Note Auction at 1 p.m.
Treasury Budget at 2 p.m.
San Francisco Federal Reserve Bank President John Williams speaks at 3 p.m.
Richmond Federal Reserve Bank President Jeffrey Lacker speaks at 4 p.m.
The rise of super PACs and "dark money" organizations is undermining the democratic power of you, the average American voter. Watch the video to learn more about how "dark money" has changed the rules of American politics forever.
Follow Money Morning on Facebook and Twitter.
This Penny Stock Will Double Your Money – and Save a Dying U.S. Industry: It's not easy to find a truly compelling penny stock, which is why this one is such a remarkable find. Not only is this green energy stock capable of a gain of 100% or more, it's just now rolling out technology with the potential to rescue the struggling coal industry. But this 21st century success story has only just begun, making now the perfect time to buy this stock… Read More…