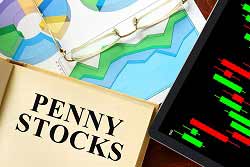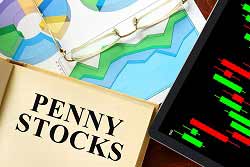 There are hundreds of penny stocks out there, and very few of them are promising long-term investments. Most float around the same 52-week range for years.
That can make things difficult for investors trying to profit from these cheap stocks.
This isn't to say that penny stock investing is worthless - it's just a game that requires a scrupulous mind and plenty of patience.
That's why we've done the hard work for you by researching the three best penny stocks to buy right now. And these are stocks that you'll want to hold onto for the long term.
But before we get to our penny stock picks, let's look at just how profitable penny stock investing can be.
Most penny stock companies are in their experimental or early development stages. These companies are either still researching their products or services, or still trying to popularize them.
If they have a major breakthrough, these penny stocks can soar. And catching a penny stock when this happens can bring the type of returns that reward you with an early retirement.
Take BJ's Restaurants Inc. (Nasdaq: BJRI), for example.
Back in 1997, BJ's had just 17 bars and grills. And its stock was trading for less than $2 a share. Then Wall Street noticed BJ's growing sales and scaling efforts.
Fast forward to today where BJ's now owns and operates 158 restaurants and bars. BJ's stock is trading for $41 per share. That's an over 1,000% return for investors that noticed BJ's potential back in early 2000.
We see our three penny stock picks as being future success stories like BJ's.
Here's why each of these penny stocks to buy has major profit potential...
The 3 Best Penny Stocks to Buy Now
Penny Stocks to Buy No. 1, Ekso Bionics Holdings Inc. (OTCMKTS: EKSO): Ekso Bionics is a technology company that specializes in human augmentation. It's currently developing several new suit prototypes that allow wearers to carry heavy loads while expending little of their own energy.
Ekso is one of Money Morning Chief Investment Strategist Keith Fitz-Gerald's favorite penny stocks on the market.
"There's plenty of potential when it comes to human augmentation," said Fitz-Gerald, a 33-year seasoned market analyst and professional trader. "The fact that almost nobody other than us sees it at the moment suggests some extraordinary returns ahead."
Ekso is well positioned for the beginning of a bionics market boom. In fact, sales in the industry are projected to surge from $16.5 million today to more than $2.1 billion by 2021, according to WinterGreen Research.
The U.S. Department of Defense has already taken an increasing interest in this tiny bionics company. Its Defense Advanced Research Projects Agency recently awarded Ekso its fourth exoskeleton contract. By continuing to win contracts with DARPA, Ekso has proven it's a big player in the bionics industry.
Ekso's exoskeletons also have medical applications, too. On April 4, Ekso secured approval from the U.S. Food and Drug Administration to use one of its exoskeletons to assist victims with hemiplegia (paralysis on one side of the body suffered by stroke victims).
"This is an enormous breakthrough because it's the first and only time an exoskeleton has been approved by the FDA to treat stroke victims," Fitz-Gerald said.
With 37% gross margins, EKSO isn't much of a speculative gamble like other pink-sheet penny stocks. It has plenty of financial cushion to fund its projects.
Ekso is currently trading at $0.98 as of Monday intraday, with a price target of $2.38 by the end of 2016, according to Zacks Investment Research.
Fitz-Gerald's own price target places EKSO stock at $21.85 by 2020. That would be a gain of more than 2,200% in the next four years.
Penny Stocks to Buy No. 2, FuelCell Energy Inc. (Nasdaq: FCEL): FCEL is a global fuel cell power company. It develops and operates fuel cell power plants.
The company hasn't reported a profit since 1997, and its stock chart looks like an investor's worst nightmare. FCEL stock is down 78% over the past two years, and 51% since last year.
Yet, FCEL is one of our best penny stocks to buy.
And to find out why, all you have to do is look at FCEL's new technology, which has the potential to save the struggling coal industry...
Coal producers are shutting down their companies all across the United States. Over the past year, four coal producers filed for bankruptcy.
One of the major problems for coal producers is the expensive environmental regulations they have to adhere to.
That's where FCEL comes in. Its carbon-capture technology can eliminate 90% of a coal plant's carbon dioxide, while increasing its power output by 80%. Its technology also reduces the average power generation of coal plants by 47%.
Investors haven't taken notice of FCEL yet - no doubt because of its string of poor earnings reports. But once the fuel cell company gets more projects underway, its sales will grow, and so will its margins.
The one-year price target on FCEL is $14.33, which is nearly double its Monday intraday price, according to Yahoo! Finance. It makes a lot of sense to hold on to FCEL for at least three years, though. That'll give FCEL more time to add to its pipeline and boost its revenue above last year's $163 million.
Penny Stocks to Buy No. 3, Novavax Inc. (Nasdaq: NVAX): Novavax is a biotech company that makes vaccines for viruses like the flu and rabies. It uses a special process - called Recombinant Nanoparticle Technology - to produce vaccine candidates within weeks. It's a far more efficient method than traditional vaccine production.
Money Morning Small-Cap Investing Specialist Sid Riggs, who's an expert in identifying small-cap stocks before they take off, believes Novavax will soar over 400% in the long term because of its disruptive technology.
"The fact that NVAX can deliver vaccines in a fraction of the time, at a fraction of the cost, and set up operations in any part of the world, could revolutionize the entire vaccine industry and change the way vaccines are produced forever," Riggs said in September 2015.
In February, NVAX finished a phase 3 study for a vaccine that prevents respiratory syncytial virus (RSV). It competed the study ahead of its guidance, according to FBR Capital Markets, which also marked the completion as an important milestone.
NVAX also has another phase 3 study in the works for a separate RSV vaccine.
Wedbush Securities gives NVAX a $14 price target, which is a gain of more than 60% from its Monday intraday price of $5.50 per share.
Stay informed on what's going on in the markets by following us on Twitter @moneymorning or liking us on Facebook.
The Ultimate Must-Have Investment: Water is going to be the single most important investment of this century. It's likely to deliver big returns to investors who make the right moves, like the ones in this report. Read More...