The Valeant stock price tanked 7% Monday and is falling again today (Tuesday) as things keep getting worse for the embattled drug company. We've been ahead of the Valeant stock price crash from the beginning and remain bearish on the VRX stock price in 2016.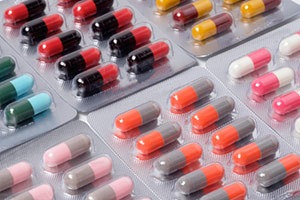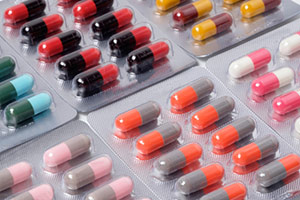 But before we get to our outlook on VRX, here's why the Valeant stock price is falling again this week…
Monday, Valeant Pharmaceuticals International Inc. (NYSE: VRX) acknowledged its Chief Executive Officer J. Michael Pearson has been subpoenaed by the U.S. Senate. The legislative chamber is investigating Valeant's sharp price increases on some prescription drugs.
Valeant is advising Pearson to cooperate.
It's not often a company urges its CEO to take the stand in Washington and testify under oath. But Valeant's woes are well known and Pearson's days are numbered. On March 21, Valeant announced it has begun searching for a new CEO. Pearson will continue to serve as CEO and a director until his replacement is appointed.
Pearson was supposed to be deposed on April 6, but he failed to appear.
Because Pearson was a no-show, members of the U.S. Senate Special Committee on Aging will hold a business meeting this week to decide whether it should implement contempt proceedings against the controversial CEO. The committee can initiate a criminal or civil investigation, which would then be carried out by the U.S. Department of Justice.
Pearson's lawyer responded to Congress' meeting in a letter stating he and his client harbor "serious concerns about the basic fairness of a sworn deposition at this stage." Given the frenzied time at the company, the Senate could potentially ask Pearson about thousands of documents, Pearson's lawyer said.
This week's news comes just days after it looked like things were turning around for the company. In fact, the Valeant stock price had even climbed 19.2% last week alone.
Last week, the company was able to renegotiate the terms of its more than $30 billion debt load with its creditors. That prevented Valeant from defaulting on its mountain of debt obligations.
That good news was short-lived with shares tumbling 7% on Monday. The Valeant stock price in 2016 is now down 70%.
And although the VRX share price may look like it's trading at a discount, we're still avoiding Valeant stock. Here's why…
We Called the Valeant Stock Price Crash – and We're Staying Away in 2016
The key problem plaguing Valeant is its flawed business model. That's something Money Morning has been warning investors about since summer 2015.
Money Morning Global Credit Strategist Michael E. Lewitt saw the Valeant stock drop coming. Back on Oct. 4, Lewitt described Valeant as a "deeply troubled company" and warned that the company's troubles were just beginning.
Lewitt said the company is "emblematic of just about everything that's corrupt and toxic in today's market."
He cited Valeant's practice of bankrolling acquisitions with junk bond financing, firing most of its employees, and hiking the prices of the drugs it had just purchased the rights to.
The Valeant stock price has fallen 83% since Lewitt's comments.
"Valeant's predatory business model places it at a disadvantage with investors because it depends on inflicting harm on people to make money," Lewitt said. "The bottom line is that Valeant is getting what it deserves. This predatory business model has enriched management and a bunch of hedge funds but has left everyone else with whom the company has come into contact severely damaged."
Money Morning Defense & Tech Specialist Michael A. Robinson says Valeant has become an "industry pariah." Investigations into sales and distributions "call the company's core operations into question, along with the steadiness and integrity of its leadership."
While Valeant is taking steps to right itself, it has a long road ahead. It has abandoned its controversial yet once profitable business model. Investigations are mounting. And the $9.95 billion market cap company is sitting on a mountain of debt.
It will take a while to determine what, if any, value is left in its assets. That's why we remain bearish on Valeant stock in 2016 and feel it's best to completely avoid Valeant stock for the remainder of the year.
Stay informed on what's going on in the markets by following us on Twitter @moneymorning or liking us on Facebook.
What the World's Leading Energy Insiders Fear Most: There's a crisis brewing in America's oil fields that's not unlike the 2008 credit crunch. Soon, it's going to spread to the rest of the world. The fallout won't be pretty, but don't worry. You'll be prepared – and ready to play it for some gains…
Related Articles: