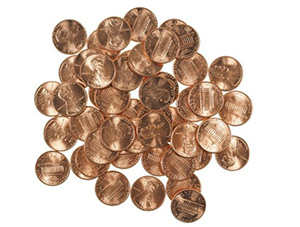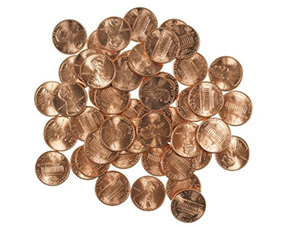 Many tech penny stocks registered modest gains last week, while the broader markets trended slightly down.
At Money Morning, we primarily recommend only looking to invest in tech penny stocks listed on the NYSE and the Nasdaq. Those exchanges are less risky and more liquid than penny stocks trading on the Over-the-Counter market or the Pink Sheets.
Here's our list of top penny stock performers for the week ended April 8:
Top Performing Tech Penny Stocks
Top Tech Penny Stocks No. 1: Minneapolis-based Qumu Corp. (Nasdaq: QUMU) is a top supplier to the defense industry and provides enterprise video content management software. Last week, it announced the deployment of a top-tier defense contractor added in the 2015 calendar year. QUMU rose 9.25% on the week to end at $4.84.
Top Tech Penny Stocks No. 2: Sizmek Inc. (Nasdaq: SZMK) has an online ad campaign management and distribution platform across multiscreen channels. Last week, the Austin-based firm rolled out a next-generation open ad management platform. The enthusiasm garnered by the rollout boosted the penny stock 6.36% to close at $3.01.
Top Tech Penny Stocks No. 3: AU Optronics Corp. (NYSE ADR: AUO) researches, develops, makes, and sells thin film transistor liquid crystal displays (TFT-LCDs) and other flat-panel displays, ranging from 1.2 inches to 85 inches, that are used globally. AUO is based in Taiwan. It does business in Taiwan, mainland China, Japan, Singapore, South Korea, the United States, and Europe. AU Optronics employs roughly 45,000 people. On March 21, it filed a 20-F for the year ending December 2015 with the U.S. Securities and Exchange Commission. The penny stock went up 5.38% to end the week at $2.94.
Top Tech Penny Stocks No. 4: Amsterdam-based VimpelCom Ltd. (Nasdaq ADR: VIP) offers telecommunications services in 14 countries, including Russia, Ukraine, Kazakhstan, Uzbekistan, Tajikistan, Armenia, Georgia, Kyrgyzstan, Laos, Algeria, Bangladesh, and Pakistan. The total population in the countries served is more than 740 million. Vimpel had 222 million customers at the end of calendar 2014. In early April, its second-largest shareholder, Nordic-based Telenor, announced it was seeking a buyer for its Vimpel stake, citing lack of control in some of the company's markets. The stock increased 4.52% to finish the week at $3.93.
Top Tech Penny Stocks No. 5: I.D. Systems Inc. (Nasdaq: IDSY) is engaged in utilizing radio frequency identification (RFID), Wi-Fi, satellite or cellular communications, and sensor technology and software to manage and secure industrial vehicles such as trucks and other transportation assets in freight, wholesale, aerospace and defense, and homeland security sectors. IDSY is based in New Jersey. On April 7, it announced the deployment of a new customer, the North American Chassis Pool Cooperative. The penny stock went up 4.29% to end at $5.11.
While looking over this tech penny stock list, remember that despite the week's gains in a lackluster market, penny stocks can be very volatile. As a result, Money Morning analysts recommend allocating only a small percentage of your portfolio to penny stocks. A single penny stock should never make up more than 2% of your portfolio.
In addition, while thinking about your own penny stock list, you need to perform the proper research, ensure that you have the proper risk tolerance for tech penny stocks, and maintain perspective on market volatility.
Want leading investment advisers sending you their best advice every week? Sign up for Money Morning's Private Briefing.
Follow Money Morning on Facebook and Twitter.