Yes, the GPS stock price today (Wednesday) is climbing 1.15% in intraday trading - but GPS shares are still down 16.84% since April 7.
The GPS stock price has fallen for several reasons. First, the retailer announced disappointing sales results for March. The company also drew negative publicity because of an ad that Gap shared on Twitter Inc. (NYSE: TWTR) on April 2.
Now that Gap stock is trading at lower prices, investors want to know if this is a good time to buy.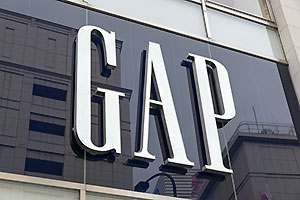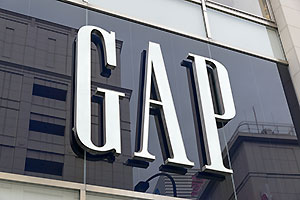 Before we get to that, Money Morning wanted to make sure investors knew about Gap Inc.'s (NYSE: GPS) sluggish sales and recent troubles.
On April 7, Gap reported net sales for the five-week period ended April 2, 2016, of $1.43 billion. That's a 6.5% decrease from the same time frame in 2015, when sales were $1.53 billion.
Gap's comparable sales were also down 6.5% for March 2016. During March 2015, that number had climbed 2%.
In addition to the bearish sales numbers, Gap also received negative publicity for one of its biggest collaborations and newest clothing lines...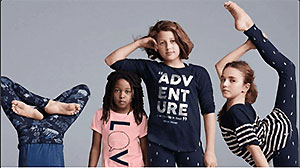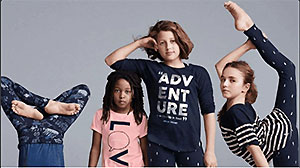 In August 2015, comedian Ellen DeGeneres announced that she was partnering with Gap to launch a new line for Gap Kids.
On April 3, Gap released an ad for DeGeneres' line called GapKids x ED. But it quickly drew the ire of the Internet. People felt that the young African-American girl was used as a "prop" to show diversity, while others felt the ad was racist because of how the Caucasian girl was resting her arm on top of the African-American girl's head.
It was later revealed that the two are actually sisters. But Gap still decided to pull the ad.
CEO Sabrina Simmons admitted that last month was a challenging time for the retailer. She stated Gap is taking the necessary steps to improve results throughout the year.
But does that mean investors should buy into Gap stock now that the GPS stock price is trading lower? Here's what you need to know about Gap stock moving forward...
Can the GPS Stock Price Recover After a Rough Month?
The negative sentiment from Gap's recent ad isn't welcomed news for GPS shareholders, but there's something much more concerning...
When Gap announced its sluggish sales in March, it also stated that it was entering April with more inventory than it had planned. According to Zacks Research, Gap expects this to pressure its gross margin rate (total sales revenue subtracted from the cost of goods sold, then divided by total sales revenue).
This may appear to be a short-term hurdle, but it's actually part of a much bigger issue for apparel companies...
As Americans shifted to purchasing items online, retail stocks like JC Penny Co. Inc. (NYSE: JCP), Abercrombie & Fitch Co. (NYSE: ANF), and Kohl's Corp. (NYSE: KSS) have lost 73.31%, 57.51%, and 19.98% of their value over the last five years, respectively.
Gap is growing its presence online, as online sales increased 13.5% in Q4 2015. But while Gap reported $2.5 billion in online sales for 2015, it still relies heavily on getting people into its stores to buy clothes.
Gap reported total revenue of $15.8 billion for 2015, which means online sales only accounted for 15% of Gap's total revenue.
Gap planned to close 175 stores in 2015, and it may eventually have to close more. Over the next 10 years, real estate analytic firm Green Street Advisors projects that 15% of malls will fail or be converted into non-retail space.
With a one-year price target of $26.66 from Thomson First Call analysts, Gap stock offers limited upside. The GPS stock price opened today at $23.74.
Because of the downward spiral of the retail industry, GPS stock is not for long-term investors.
The Bottom Line: The GPS stock price has plummeted over the last week because of slowing sales and negative publicity. Investors need to focus on the bigger picture, though, and realize that retail stocks lack security. American consumer habits have completely shifted, and Gap relies too heavily on sales within its stores.
Jack Delaney is an associate editor for Money Morning. You can follow him on Twitter and follow Money Morning on Facebook. 
Beware the Dark Money: Money has always influenced U.S. politics, but the issue grew much more pronounced after the Citizens United Supreme Court decision opened the floodgates for the wealthiest of donors to contribute almost limitless sums. Here's how this ocean of dark money has drastically changed U.S. politics - and not for the better...