Another day, another problem for Valeant Pharmaceuticals International Inc. (NYSE: VRX). The VRX stock price is falling again today (Wednesday) following new default warnings.
The news sent the VRX stock price down more than 5% after hours yesterday. Today (Wednesday), the VRX stock price shed 1.25% to $31.58. The Valeant stock price in 2016 has now dropped 68.88%. Over the last six months, the VRX stock price is down a punishing 82.34%.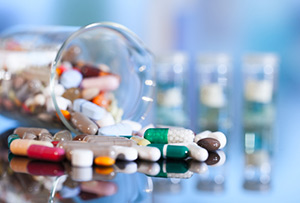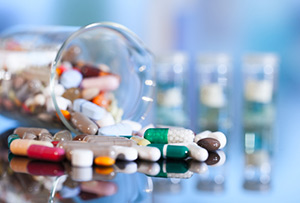 Late Tuesday, the embattled Canadian drug giant said a large bondholder informed the company it considers its delayed annual report a default. The implication means more grave financial issues for Valeant could be coming.
The Wall Street Journal cited Centerbridge Partners as the large bondholder. The New York-based private equity and distressed debt investor recently sent Valeant a notice of default. Valeant acknowledged the request, but it did not identify the debt holder.
Centerbridge owns about $250 million of Valeant's $1 billion bond issue due 2023. Under Valeant debt covenants, holders of 25% of any single issuance of bonds can call a default, according to The Journal.
The Valeant bonds in question declined to $0.76 on the dollar in mid-March. The bonds rebounded to a recent $0.82 as VRX stock rose modestly in recent weeks on news of a new board member, its search for a new CEO, and debt renegotiations.
Centerbridge's default move means Valeant has 60 days, or until June 11, to file its annual report and clear the claim as default. Centerbridge acted to protect itself and its VRX holdings from any additional delays.
Valeant said in a statement that it is "working diligently" to meet its previously stated April 29 deadline for filing its delayed 10-Ks.
Valeant is in the process of restating financial statements for 2014 and 2015. The restated financial statements will be included in the company's annual report (10-K) for the year ended Dec. 31, 2015. Valeant intends to file its 2015 annual report with the U.S. Securities and Exchange Commission and the Canadian Securities Regulators on or before April 29, 2016.
Valeant's debt consists of about $12 billion in bank loans and about $19 billion in bonds. Last week, the company was able to renegotiate the terms of its $30.9 billion debt load with creditors.
But that one bit of good news was quickly overshadowed.
Monday, Valeant acknowledged its outgoing Chief Executive Officer J. Michael Pearson had been subpoenaed by the U.S. Senate. The legislative chamber is investigating Valeant's sharp price increases on some prescription drugs.
While the Valeant stock price has been steadily falling for months, we picked up on these issues last summer. And we've repeatedly warned investors to avoid VRX stock. If you're considering a play on this stock at such a low price, here's what you need to know about the VRX stock price today...
The VRX Stock Price Troubles Are Far from Over
The basic problem plaguing Valeant stock in 2016 is the company's flawed business model. Money Morning Global Credit Strategist Michael E. Lewitt has been warning investors about the issue since summer 2015.
Lewitt saw the Valeant stock drop coming back on Oct. 4. That's when he described Valeant as a "deeply troubled company" and warned that the company's problems were just beginning.
Lewitt said the company is "emblematic of just about everything that's corrupt and toxic in today's market."
He cited Valeant's practice of bankrolling acquisitions with junk bond financing, firing most of its employees, and hiking the prices of the drugs it had just purchased the rights to.
The Valeant stock price has fallen 83% since Lewitt's comments.
"Valeant's predatory business model places it at a disadvantage with investors because it depends on inflicting harm on people to make money," Lewitt said. "The bottom line is that Valeant is getting what it deserves. This predatory business model has enriched management and a bunch of hedge funds but has left everyone else with whom the company has come into contact severely damaged."
Money Morning Defense & Tech Specialist Michael A. Robinson has also been very bearish on the Valeant stock price from the start. Robinson says Valeant has become an "industry pariah." Investigations into sales and distributions "call the company's core operations into question, along with the steadiness and integrity of its leadership."
While Valeant is taking steps to right itself, it has a long road ahead. It has abandoned its controversial business model. Investigations are mounting. And the company's debt load is nearly three times its market cap.
It will take a while to determine what, if any, value is left in its assets. That's why we remain bearish on Valeant stock in 2016 and feel it's best to completely avoid Valeant stock for the remainder of the year.
Stay informed on what's going on in the markets by following us on Twitter @moneymorning or liking us on Facebook.
What the World's Leading Energy Insiders Fear Most: There's a crisis brewing in America's oil fields that's not unlike the 2008 credit crunch. Soon, it's going to spread to the rest of the world. The fallout won't be pretty, but don't worry. You'll be prepared - and ready to play it for some gains...
Related Articles: