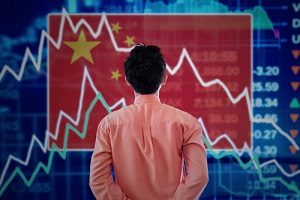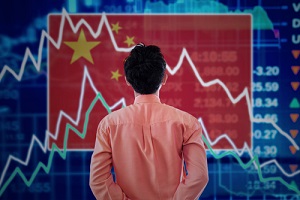 Dow Jones Industrial Average News, 4/15/2016: Happy Tax Day!
Here's today's top stock market news, stocks to watch, ways to profit, and economic calendar for April 15, 2016.
What's Moving the Dow Jones Industrial Average Today
Dow Jones futures were down marginally this morning as traders digested earnings reports and focused on the growth rate of China. Futures indicated a 22-point decline at the opening bell.
Don't make this popular mistake: Wall Street has soured on automakers. But it's missing an incredible opportunity with this carmaker. This company's pre-emptive strategy could mean a 41% surge in its stock…  
Here's a breakdown of why the Dow is sliding this morning.
First up, it was a tough morning for China. The world's second-largest economy showed that its GDP growth fell to 6.7% in its first quarter. The nation's National Bureau of Statistics said that the country was growing at seven-year lows; however, the figure still topped economists' expectations of 6.6% growth.
It's time to break the glass for Valeant Pharmaceuticals International Inc. (NYSE: VRX). Reuters reported this morning that the Canadian drug company has brought in investment banks to discuss strategic options, which would include potential buyout offers. The company is turning to firms like Centerview Partners and Goldman Sachs Group Inc. (NYSE: GS) as the firm aims to divest certain assets in order to raise cash.
Apparently, Iran does matter. Crude oil prices were sliding over concerns that Iran will not join a deal among global oil producers to freeze global oil output. Russia's oil minister said yesterday that the country doesn't anticipate that the deal will result in any real price action. He also said that the country is planning for Brent crude to be roughly $40 per barrel. WTI crude prices are still reacting to a recent report by the International Energy Agency that stated global demand has declined by 1.16 million barrels per day over the last month.
Things are going from bad to worse for domestic oil producers. In the latest purge, Goodrich Petroleum Corp. (OTCMRKTS: GDPM) announced it has filed for Chapter 11 bankruptcy protection. The firm is the latest victim of oil price volatility over the last 18 months.
On the economic front, pay attention to a speech by Chicago Federal Reserve President Charles Evans, who has been extremely cautious regarding monetary policy over the last year. Evans will likely comment on domestic inflation levels, which barely increased in March. Yesterday's announcement that inflation remains low will likely justify the Fed's cautionary approach on interest rates.
Now here's your list of top stocks to watch in today's market, plus today's economic calendar:
Companies to Watch in the Stock Market Today
Today's U.S. Economic Calendar (all times EDT)
Empire State Manufacturing Survey at 8:30 a.m.
Industrial Production at 9:15 a.m.
Consumer Sentiment at 10 a.m.
Chicago Federal Reserve President Charles Evans speaks at 12:50 p.m.
Baker Hughes Rig Count at 1 p.m.
Treasury International Capital at 4 p.m.
The rise of super PACs and "dark money" organizations is undermining the democratic power of you, the average American voter. Watch the video to learn more about how "dark money" has changed the rules of American politics forever.
Follow Money Morning on Facebook and Twitter.
This Penny Stock Will Double Your Money – and Save a Dying U.S. Industry: It's not easy to find a truly compelling penny stock, which is why this one is such a remarkable find. Not only is this green energy stock capable of a gain of 100% or more, it's just now rolling out technology with the potential to rescue the struggling coal industry. But this 21st century success story has only just begun, making now the perfect time to buy this stock… Read More…