Bad news for the FB share price: Deutsche Bank AG (NYSE: DB) warned investors on April 4 not to expect ad revenue to increase in Q1 2016 like it did in Q4 2015.
Wall Street of course will offer a knee-jerk reaction if Facebook Inc. (Nasdaq: FB) doesn't meet short-term expectations. If that number misses when FB reports earnings on April 27, the stock could experience a short-term fall.
But Money Morning is still bullish on Facebook stock. In fact, we project it will trade for $250 per share by 2020…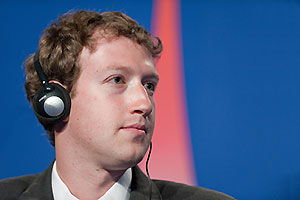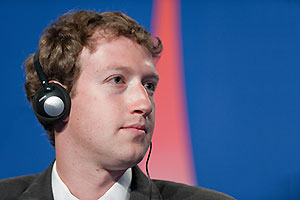 But before we get to that, we want to make sure investors know more about Deutsche Bank's report about Facebook's ad revenue.
In Q4 2015, Facebook had increased ad revenue by 57% from Q4 2014. Deutsche felt this number was well above Facebook's normal revenue growth rate. The global banking giant expects ad revenue from Q1 2016 to increase by 53% from Q1 2015.
That's about 4% slower growth and is the reason Deutsche expects FB shares to slightly drop following the earnings report. After that, it expects shares to rise in the late spring or summer. But the important thing to keep in mind for long-term investors is that ad revenue is still expected to increase by more than 50%. So growth may be slowing, but it's still a huge growth total.
It's also important to realize Deutsche actually has a favorable long-term outlook for the FB stock price.
"The next few years for Facebook should be strong as revenue moves from the flagship app to multiple areas," Deutsche Bank analysts said.
The bank still has a "Buy" rating for Facebook. It even has a price target of $145, which is a potential profit of 30% from the opening FB stock price of $110.79 this morning.
But those estimates may be too conservative. In fact, we think the FB stock price could net you profits of 125% in just four years. Here's why…
Why the FB Share Price Will Hit $250 by 2020
Back in November 2015, Money Morning Defense & Tech Specialist Michael A. Robinson set his bold prediction for FB stock.
"Trading at $108, Facebook has a market cap of $305.79 billion," Robinson stated in November. "I'm projecting a price of $250 in as little as five years – and in seven years at the outside."
And there are three big sources for revenue growth that will fuel the Facebook stock price climb:
Instagram
Messenger
Oculus Rift
Analysts originally scoffed at CEO Mark Zuckerberg for purchasing the picture app Instagram for $1 billion in cash and stock in 2012, but Zuckerberg is having the last laugh.
The visionary CEO was able to turn Instagram from a company with 30 million users and little revenue into a social media force with 400 million users. Analysts project Instagram's revenue was between $650 million and $750 million in 2015.
By 2017, research company eMarketer projects Instagram could account for as much as 10% of Facebook's global ad revenue.
While Instagram is still in the early stages of monetization, Zuckerberg has a huge source for revenue that he hasn't even unlocked yet…
At Facebook's F8 conference on April 12 and April 13, the social media giant highlighted the potential of its Messenger service. Users can currently catch a ride from Uber on the service, and Bank of America Corp. (NYSE: BAC) announced in April that it's partnering with Facebook to provide real-time alerts to customers.
Zuckerberg will monetize Messenger by selling ad space within the service.
As of January 2016, Messenger had over 800 million users. Deutsche Bank projects that by 2020, Messenger and Facebook's WhatsApp (also not monetized) could reach $10 billion in combined revenue.
Another area that should continue to bolster Facebook's revenue is virtual reality (VR). And now it's entering the $150 billion VR market with Oculus Rift.
Facebook does have a $599 price tag for its virtual reality headset Oculus Rift, but the biggest opportunity for Facebook's VR business is the future capability its virtual reality software provides.
Virtual reality is mainly associated with games right now, but Zuckerberg has grander ambitions.
"After games, we're going to make Oculus a platform for many other experiences," Zuckerberg stated in a Facebook post. "Imagine enjoying a courtside seat at a game, studying in a classroom of students and teachers all over the world, or consulting with a doctor face-to-face – just by putting on goggles in your home."
Research company Digi-Capital projects the virtual reality industry will bring in $150 billion in revenue by 2020.
The Facebook stock price could always slip in the short term after earnings, but we believe Facebook is one of the best stocks to invest in for the long term.
Analysts at Thomson First Call have a one-year price target of $134.64 for FB stock. That's a 21% gain.
But we still feel that may be conservative. That's why Robinson has firmly placed his price target at $250 by 2020. That would be a gain of 125% in just four years.
Robinson has always believed technology is the best place to invest for market-beating gains. And his Strategic Tech Investor newsletter puts YOU directly in touch with high-tech research analysis, stock picks, and strategies that can double, triple, or even quadruple your investments. Best of all, Strategic Tech Investor is free…
Jack Delaney is an associate editor for Money Morning. You can follow him on Twitter and follow Money Morning on Facebook.