While the Dow Jones Industrial Average fell 10% during the first two months of the year, silver prices gained 7.9%. The metal has continued to be a top performer – up 10.3% just this month alone.
And with the silver price up 4.5% to $16.99 today (Tuesday, April 19), those gains aren't stopping anytime soon. That's why we're showing you our new silver price forecast for 2016. Our experts see the price of silver posting another double-digit gain before the end of the year.
But before we get to our silver prices prediction, let's examine the factors driving this year's silver price rally…
Why Silver Prices Are Up 23% in 2016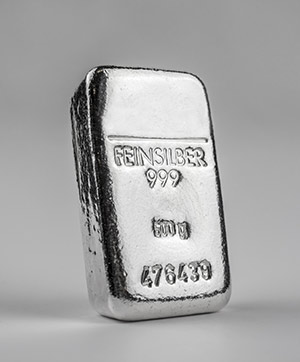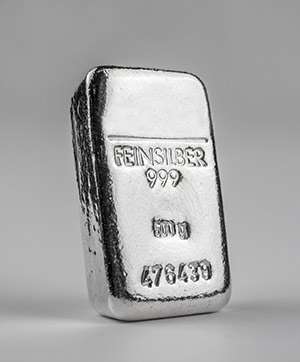 There have been a number of factors lifting silver prices over the last four months. These include worries over the growing use of negative interest rates, the ineffectiveness of global central banks, and various geopolitical risks.
But the biggest catalyst is the U.S. Federal Reserve's signal that interest rates will be lower for longer. This dovish sentiment has lowered the U.S. dollar, which typically moves opposite silver prices. The Wall Street Journal Dollar Index, which tracks the greenback against a basket of 16 currencies, is down 6.2% since its 2016 high on Jan. 25.
The price of silver has also been boosted by pricy stock valuations. The S&P 500's trailing price/earnings (P/E) ratio is 18.4, far above its 10-year average of 15.4. That has kept many investors from buying into the recent rally that propelled stocks 12% from Feb. 11 through mid-March.
Instead of heading into stocks, many started investing in silver. Silver is a safe-haven investment, similar to gold.
You see, silver prices tend to trade in tandem with gold prices. But there's been a massive divergence between the two metals this year that can't be ignored. In fact, it opens up a strong profit opportunity for savvy silver investors.
This divergence is measured by the silver-to-gold ratio. It represents the amount of silver it takes to purchase one ounce of gold. The ratio is calculated by dividing the gold price by the silver price. As of April 19, the silver-to-gold ratio is roughly 78.
When the ratio is high, it means that silver is trading at a discount compared to gold.
Last month, the ratio hit a high of 83 – a level reached only three other times in the last 20 years. Since record keeping began in 1687, the silver-to-gold ratio has fluctuated between 14 and 100. Throughout the last century, the average range of the ratio has been 47 to 50.
Some traders are selling gold and buying silver in hopes that the ratio moves back into the recent range of 47 to 55. The currently wide spread has fueled bets that the silver price will spike.
According to Money Morning Resource Investing Specialist Peter Krauth, the relationship of silver and gold prices – as well as a combination of other forces – ensures silver is "unnaturally, incredibly cheap."
But Krauth warns silver prices won't be "on sale" forever. In fact, he believes the price of silver will hit this target by the end of the year…
Our Specific Target for Silver Prices in 2016
Krauth sees silver prices hitting the $22 mark in 2016. That's because this year's low prices will keep drawing investors to the metal. Based on today's price of $16.99, that's a gain of 29.5% by the end of the year.
The U.S. Mint has sold roughly 15 million ounces of the popular silver American Eagle coins so far in 2016. That 25% more than the amount sold over the same period last year. At this pace, the Mint is on track to sell 60 million ounces in 2016, which would be a record high.
Demand for silver jewelry is also growing. According to a recent survey by the Silver Institute, U.S. sales of silver jewelry rose for the seventh straight year in 2015.
Investors are also bulking up on silver via exchange-traded funds (ETFs). Commerzbank reports silver ETF holdings are now at their highest level since late 2014.
Krauth says silver prices tend to suffer from a delayed reaction to gold price movement, which can often last months. But the market is reverting to its average. That indicates the silver-to-gold ratio will revert to its pre-financial crisis average of 55 and ultimately send the silver price higher.
To benefit from silver's rally without having the burden of storing physical silver, Krauth recommends investing in Sprott Physical Silver Trust ETV (NYSE Arca: PSLV).
PSLV is a trust that holds its silver bullion at a secure third-party location in Canada. Its holdings are safe because they're subject to periodic inspections and audits. The main perk for American investors is that holding PSLV for at least a year lets you benefit from an approximately 15% capital gains tax. That's significantly better than the 28% rate with most precious metals ETFs.
As of today (Tuesday, April 19), PSLV is up 22.01% on the year.
Stay informed on what's going on in the markets by following us on Twitter @moneymorning or liking us on Facebook.
Your Guide to Gold and Silver Investing: If you want to profit from silver's gains this year, you have to know how to actually invest in it first. This guide gives you everything you need to know about precious metal investing. Read more…
Related Articles: