The GOOGL stock price is flat this week before Q1 2016 earnings are announced on Thursday, April 21.
And since the Alphabet Inc. (Nasdaq: GOOGL) stock price opened at a hefty $790.50 per share this morning, investors are wondering if there's any profit left to make off of Alphabet stock.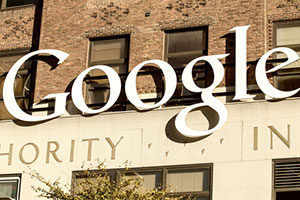 But before we get to that, we wanted to make sure investors knew what to expect from Alphabet's Q1 2016 earnings report.
Wall Street will focus on two areas in the Q1 2016 report: Alphabet's core business and its "Other Bets" division.
In Q4 2015, Alphabet reported advertising revenue of $19.08 billion. That was up 17% from the previous year and accounted for 89% of Alphabet's $21.33 billion in revenue.
Alphabet boasts seven services with at least 1 billion users. But only six of the services really drive Alphabet's ad revenue. Those services are:
Google Search
Android
Maps
Google Play
Gmail
Google Chrome
YouTube has over 1 billion users, but the video site is just breaking even after operational expenses, according to The Wall Street Journal.
The video site accounted for 6% of Alphabet's overall sales in 2014, but it didn't contribute to earnings, according to WSJ. Alphabet hasn't released full data on how YouTube performed for 2015.
Because Alphabet paid $1.65 billion for YouTube back in 2006 and it has over a billion users, investors want to see more progress in monetization. Data on YouTube won't specifically send the GOOGL stock price climbing or falling, but it's something that will be in focus.
Updates on the six other income-producing services will also be in focus during the report.
Aside from those, Wall Street will keep a close eye on Alphabet's "Other Bets" unit.
"Other Bets" revenue totals can cause knee-jerk reactions on Wall Street. While Alphabet's core business made $23.4 billion in operating income in 2015, "Other Bets" actually lost $3.6 billion.
But the point of Other Bets is to develop technologies and platforms for future revenue growth.
These future technologies and platforms consist of:
Nest: A provider of self-learning smoke detectors, thermostats, and security systems
Google Fiber: A provider of broadband Internet and cable television
Verily (formerly known as Google Life Science): A provider of research organization dedicated to the study of life sciences
Alphabet's Self-Driving Car Project
Even though Alphabet lost money from its Other Bets in 2015, revenue still increased by 37% from these projects year over year.
While Google stock is flat before earnings, it is still one of the most expensive stocks on the market near $776 per share. That's why we recommend this investment strategy for GOOGL stock now…
Is GOOGL Stock a Strong Investment in 2016?
According to SmarterAnalyst.com, the consensus for Alphabet earnings per share (EPS) is $7.96 on $20.34 billion in revenue.
But even if Alphabet falls short of that goal, GOOGL stock is still a great investment in the long term…
You see, Money Morning Technical Trading Specialist D.R. Barton refers to Alphabet as a "legacy stock." That means it's a stock that you want to hold forever. Barton likes GOOGL because of its strength in its core business and innovation through its Other Bets.
Barton points to the fact that Google is still the ruling champion in search as a reason to like GOOGL stock. The company has roughly 63% of the search market. Advertisers know their ads are going to be seen on Google Search, and this is one of the reasons Alphabet is able to make billions off of ads.
Google's ad revenue has increased every year since 2001, and total ad revenue increased 13% from 2014 to 2015.
And aside from Alphabet's core business still generating massive profits, the long-term projects will open up even more revenue sources for the tech giant.
For instance, the U.S. Secretary of Transportation expects autonomous vehicles to be in use all around the world by 2025. And according to the Boston Consulting Group, the autonomous car market will be worth $42 billion by 2025.
Alphabet doesn't generate profit from its autonomous vehicle project right now, but it's going to be a leader in this industry.
Analysts at Thomson First Call have a one-year price target of $930.36 for the GOOGL stock price. That's a potential profit of 17.69% from today's opening price of $790.50.
So whether Alphabet hits or misses expectations in Q1, GOOGL shares are still a strong investment for 2016.
The Bottom Line: Wall Street places lofty expectations on Alphabet, which means the GOOGL stock price is subject to volatility after earnings. But because of Alphabet's strong core business and growing revenue from new technology, this is a company that will reward long-term investors. Over the last 12 months, the GOOGL stock price is up 45.47%, and we expect it to climb even further.
Jack Delaney is an associate editor for Money Morning. You can follow him on Twitter and follow Money Morning on Facebook.
The 3 Best Penny Stocks to Buy for 2016… Finding the absolute best penny stocks can be extremely lucrative. Some penny stocks can even return quadruple-digit gains in just a matter of a few weeks. But penny stocks can also be an extremely risky investment. That's why we've outlined two strategies for finding profitable gains from penny stocks – as well as our top three picks for this year…