Valeant stock is now down 67% year to date, and we believe Valeant Pharmaceuticals International Inc. (NYSE: VRX) shares have even further to fall.
In fact, Money Morning Global Credit Strategist Michael E. Lewitt says Valeant has "no real value" and that the firm will go bankrupt.
But before we get into this possible bankruptcy, here's why the future looks so bleak for Valeant and the Valeant stock price...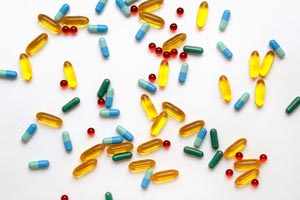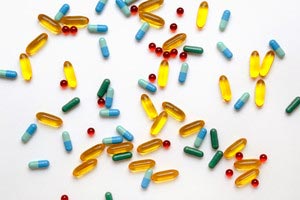 Regulatory probes, government investigations, scathing research reports, and dwindling sales have plagued the VRX stock price in 2016. More recently, worries of a debt default surfaced. Both S&P and Moody's have slashed Valeant's credit rating and placed the company on review watch.
Now, Valeant is mulling a multibillion-dollar asset auction to reduce its $30 billion in debt and shore up its balance sheet. The once high-flying Wall Street darling has seen its market cap swoon from $90 billion in August 2015 to $11 billion today.
In the last three months alone, the VRX stock price has tanked more than 62%.
Valeant clearly needs proceeds from any sale. But the company must make sure it doesn't part with key assets that generated steady cash flow. Doing so would only add to its debt woes.
The company will likely sell a handful of the drugs it owns rather than put a major division up for sale, according to Reuters.
That is a stark turnaround for a company that grew by acquiring smaller drug companies and then hiking the acquired drugs' prices.
Drugs expected to be put on the market include Valeant's gastrointestinal antibiotic Xifaxanthan and skin care products under its Obagi, Cerave, and Solta brand lines. The company could also part with its top-selling toe fungus treatment Jublia.
Valeant will aim to hold off selling core divisions, such as Bausch + Lomb, Salix, and Medicis. All are essential to Valeant's strategy.
Still, desperate times call for desperate measures. And with the Valeant stock price crashing more than 87% in the last nine months, this is certainly a time of desperation.
And according to Lewitt, the problems are far from over. Here's why he thinks the one-time pharmaceutical giant is headed for bankruptcy...
Valeant Stock Has Much Further to Fall in 2016
Valeant's balance sheet is laden with assets that are either intangible or "goodwill." In Lewitt's words, those assets' only value is what management deems them to be.
The company carries over $17 billion of goodwill on its balance sheet thanks to a flurry of M&A deals.
Lewitt explains the goodwill is actually the excess of what VRX paid over the book value of the assets it acquired.
"But it is not as simple as that," Lewitt said. "The goodwill figures are really just estimates made by management of what the future may hold."
In short, these goodwill figures aren't actual, certifiable numbers. They are fabricated numbers based on assumptions of a management team given unprecedented incentives to artificially inflate the company's financial condition.
Valeant maintains it's on schedule to file its delayed 10-K on or before April 29. But the financial figures will be old numbers. Plus, many analysts may not even believe the information the company offers.
"The only chance Valeant has now is if it can sell its businesses and assets at a high valuation," Lewitt said. "In other words, this is a company that is totally dependent on markets not falling apart but continuing to rally in the face of serious headwinds."
Lewitt advises long investors who might be tempted to buy Valeant stock to avoid buying VRX shares at all costs.
For short sellers, Lewitt recommends buying long-dated VRX puts with a single-digit strike price. He's looking at the following options. Given the low volume, Lewitt says to make sure to use limit, not market, orders when placing trades.
Buy VRX January 2017 $7.50 puts (VRX170120P00007500), trading around $0.60.
Buy VRX January 2018 $5.00 puts (VRX180119P00005000), changing hands around $0.79.
Stay informed on what's going on in the markets by following us on Twitter @moneymorning or liking us on Facebook.
Super PACs and the Rise of Dark Money: Big money now has limitless influence over our election cycles. In this video, we uncover exactly how wealthy donors have hijacked American politics...
Related Articles: