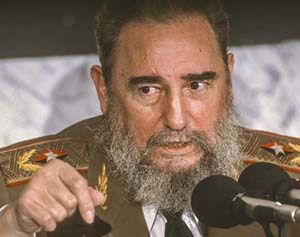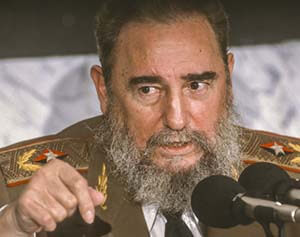 ZunZuneo, a social network known as the "Cuban Twitter," might have been a secret U.S. government plot to cause an uprising in Cuba.
Of course, that depends on who you ask…
ZunZuneo's Origin
The U.S. Agency for International Development (USAID) created a social media platform for Cubans in 2009. According to USAID, it created the platform to "facilitate 'Twitter-like' communication among Cubans so they could connect with each other on topics of their choice."
The program was supposed to be a mission of goodwill to improve the lives of people in Cuba. ZunZuneo delivered news, weather conditions, sports scores, and trivia to users' phones. Subscribers could then share and comment on the content.
While a barebones Twitter Inc. (NYSE: TWTR) may not seem like a big deal to those who are used to uninhibited access to social media, Internet usage in the island country is tightly controlled. In fact, Reporters Without Borders shared in a detailed report that you need a special permit to use the Internet whatsoever.
According to The Guardian, Cuban President Raul Castro has been more open to cell phone use than his brother, Fidel. But smartphones with Internet access remain restricted.
USAID stated in 2014 that its work in Cuba was not unlike other programs designed to connect people who had been cut off from the outside world.
The
U.S. government
has never denied the program existed, and White House spokesman Jay Carney said the program did not break any laws, according to
BBC
.
But here's where the plot thickens…
Documents obtained by The Associated Press in 2014 suggest that the U.S. government agency wasn't using the service as part of a goodwill gesture.
While USAID adamantly denies trying to undermine the Cuban government, AP obtained more than 1,000 documents about the project and interviewed those directly involved with ZunZuneo that have painted a much different picture.
In fact, the documents claim the U.S. government wanted to create uprisings in Cuba and gain political influence…
Secret U.S. Government Plot to Cause a Cuban Spring?
The documents show that ZunZuneo would build its user base through "non-controversial content."
USAID confirmed that part — but here's what it denied, according to The Guardian:
"Later when the network reached a critical mass of subscribers, perhaps hundreds of thousands, operators would introduce political content aimed at inspiring Cubans to organize 'smart mobs' – mass gatherings called at a moment's notice that might trigger a Cuban spring, or, as one USAID document put it, 'renegotiate the balance of power between the state and society.'"
A memo was also obtained from one of the project's contractors, Mobile Accord, that stated there would be no mention of the U.S. government having any involvement.
The idea was not to immediately inundate users with a political agenda in order to avoid suspension from the Cuban government. Rather, ZunZuneo moderators would slowly start mixing political messages in with the non-controversial content.
USAID also reportedly used online polls and surveys to gather information on political views and sentiment. The agency rebutted those claims, stating that users voluntarily submitted personal information, like with other social networks. It said it did not use any of the information ZunZuneo provided for any purpose.
Did the USAID Try to Take Down the Cuban Government?
U.S. law requires that any covert action by a federal agency must receive presidential authorization. According to CBS News, officials at USAID would not say who approved the program or whether President Barack Obama knew about it.
The program was reviewed by the Government Accountability Office in 2012 after it ended due to lack of funding. It found no laws were broken. However, Sen. Patrick Leahy (D-VT) still addressed the program's overall troubling nature.
"There is the risk to young, unsuspecting Cuban cellphone users who had no idea this was a U.S. government-funded activity," Leahy stated. "There is the clandestine nature of the program that was not disclosed to the appropriations subcommittee with oversight responsibility."
Do you think ZunZuneo was a U.S. government plot to topple communism in Cuba? Tell us what you think on Twitter @moneymorning and on Facebook.
Who's Afraid of Donald Trump? A powerful group of men joined together on Jekyll Island. Their goal was to secretly work their influence over the American people. And to stop the progress of Donald Trump's presidential campaign… at all costs…
Related Articles: