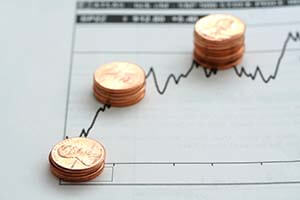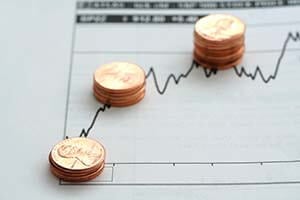 What are penny stocks? Two quick answers: they are 1) equities that trade for less than $5.00 per share and 2) usually from quite small companies.
The key points to remember before you trade penny stocks today is that you need to understand their business and invest prudently.
Here are four tips for successfully trading penny stocks today.
How to Trade Penny Stocks - Four Tips
Trading Penny Stocks, Tip No. 1: In general, trade penny stocks listed on the NYSE or Nasdaq. Why? These exchanges have reporting requirements. The stocks traded on them are also liquid; the exchanges exist in part to facilitate public buying or selling.
Many penny stocks have historically traded on the Over-the-Counter Bulletin Board (OTCBB) or on the Pink Sheets. While companies listed on either can be legitimate, these markets simply don't have the same reporting requirements as the NYSE or Nasdaq. In addition, stocks listed on them may be very thinly traded - or not traded at all.
Penny stock investors have sometimes been subject to scams. Why? Because people looking to establish a shell company or work a scam could do it more successfully on the unregulated exchanges.
Sign up for SMS so you never miss special events, exclusive offers, and weekly bonus trades.
Cross them off your list. Yes, it will cut down on the number of penny stocks you can trade. But it will also mean you can sleep at night.
Trading Penny Stocks, Tip No. 2: Do research on the companies. Many penny stocks traded today are followed by investment analysts who provide earnings forecasts and detailed outlooks for the company's businesses. Be sure you read these. Understand what the business does and what its outlook is.
Other good places to find information? The company website. If they don't have a website, you can call or write for more information. If it's not forthcoming, your next step is clear. Stay away.
Trading Penny Stocks, Tip No. 3: Look for companies developing a cutting-edge product or method. Many penny stock companies are engaged in research and development for new products or methods. If they are successful, they may be the one company providing a service to an untapped market.
Novavax Inc. (Nasdaq: NVAX), for example, is a biotech company that develops vaccines for illnesses like pandemic flu viruses and rabies. Not only that, but its Recombinant Nanoparticle Technology can produce the vaccines in a much shorter time frame than other methods.
Money Morning's Small-Cap Investing Specialist Sid Riggs believes that Novavax's methods and products could make the stock move much higher, and it is one of Money Morning's three top penny stocks for April. Barron's also believes the stock is poised for growth this year.
Trading Penny Stocks, Tip No. 4: Only allocate a small percentage of your portfolio to trading penny stocks. Penny stocks can be highly attractive as an investment - who wouldn't want a $0.02 stock that returns 50% just by rising a penny?
Sure, but by the same token, that penny could be a 50% drop. Penny stocks are volatile just because a relatively small rise or fall can represent a large percentage of the share price.
Remember the basic rule of the stock market: What goes up can just as easily go down. Money Morning recommends that you allocate no more than 2% of your portfolio to any one penny stock and have only a small percentage invested in them overall.
Looking for more information on penny stocks? Download our free report: This Penny Stock Will Double Your Money -- and Save a Dying U.S. Industry
Follow Money Morning on Facebook and Twitter.