The Dow Jones Industrial Average has climbed 13% in the last three months, and that's eased the tensions of investors who watched the market drop 10% through the first six weeks of 2016.
But there are still troubling signs in the global economy. And we just found a massive stock market crash warning sign in China today…
Total debt in China reached a record 237% of gross domestic product (GDP) in Q1 2016, according to Financial Times calculations.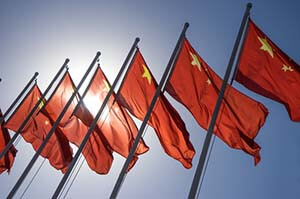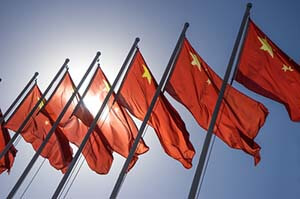 But some analysts say that China debt figure is actually much higher. China is not forthcoming with data, which makes finding an accurate number difficult. Whatever the true figure, there's no denying that it is stratospheric – and highly alarming.
China's debt level to GDP is well above other emerging markets. That alone is reason for concern. Some economists warn that China's heavy debt load raises the real risk of a financial crisis as well as an extended slowdown in growth.
And the rate at which China accumulated this massive debt is concerning, too. At the end of 2007, Chinese debt was only 148% of GDP.
Chinese debt levels began accelerating far faster than GDP growth about five years ago. The problem of course is that as debt accumulates faster and faster, China becomes less and less able to pay it off.
The ripple effects under such a scenario can be extremely painful and can even lead toward a stock market crash.
"Every major country with a rapid increase in debt has experienced either a financial crisis or a prolonged slowdown in GDP growth," Ha Jiming, chief investment strategist at Goldman Sachs, wrote in a report this year.
China's mountain of debt, and its increasingly tight relationship to worldwide financial markets, has the International Monetary Fund (IMF) deeply worried. The markets may be up, but a 2016 stock market crash is not out of the question…
Why China's Debt Woes Stoke Stock Market Crash Worries
After China reported last month that February imports and exports fell 25.4% and 13.8%, respectively, year over year, the IMF said the world faces a growing "risk of economic derailments."
Earlier this month, the IMF said it was forced to downgrade its January global growth forecast for 2016 by 0.2% to 3.2%. The IMF cited China's economic deceleration and weak commodity prices for the cut. And both of those issues are pressuring emerging markets.
The IMF's downward revision was the fourth consecutive cut in one year. The 3.2% projection puts world economic growth just above 3%. The IMF has previously stated that 3% is considered a technical recession globally.
"Consecutive downgrades of future economic prospects carry the risk of a world economy that reaches stalling speed and falls into widespread secular stagnation," IMF Chief Economist Maurice Obstfeld said in the fund's report.
The IMF said Beijing's plans to boost output and overhaul its economy aren't sufficient to address long-term growth concerns.
China's economic situation poses a risk to advances with economics and its trade partners. The IMF says any missteps in China will rattle global markets.
We saw how China can shock the world in the summer 2015 and early this year when Chinese stock market plunges rattled global markets. We didn't experience a stock market crash, but the Dow did drop more than 1,000 points intraday in one trading session last August after China's market tanked.
The increasing concern among economists is that China's heavy debt load could lead to a "balance sheet recession."
Richard Koo of Nomura Securities coined the term to describe Japan's stagnation in the 1990s and 2000s. Koo said a "balance sheet recession" occurs when conventional monetary policies lose effectiveness. When that happens, companies focus on paying down debt and refuse to borrow at even rock-bottom interest rates.
The critical problem with China's massive debt is that it isn't simply an accounting problem that can be written off like in the corporate world. The Chinese government is a huge player in the Chinese economy and its every move has major significance.
China's government may and can be forced to take some hefty losses on bets gone bad. Eventually, those can trickle through the system.
The key question now is how effectively China can manage its debt amid a serious slowdown in its own country, as well as the rest of the world.
Check back with Money Morning as we continue to cover China's debt situation and the risk of a global stock market crash…
Follow us on Twitter @moneymorning and like us on Facebook.
How to Buy Gold and Silver in 2016: Investing in gold and silver is one of the best "crisis insurance" policies you can buy for your portfolio. This guide gives you everything you need to know about the best stores of value in history, gold and silver. Read more…
Related Articles: