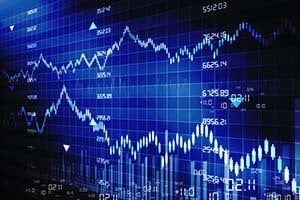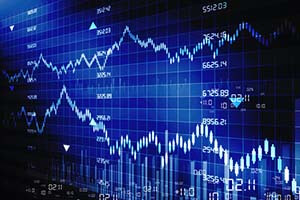 Dow Jones Industrial Average News, 4/26/16: On Tuesday, it was another tough day for tech stocks.
Three big momentum stocks, Alphabet Inc. (Nasdaq: GOOGL), Amazon.com Inc. (Nasdaq: AMZN), and Netflix Inc. (Nasdaq: NFLX) all fell more than 1.1% on the day and continue to reverse course from last year's double-digit performances. The downturn in tech stocks overshadowed news that the Federal Reserve had kicked off its April meeting to discuss monetary policy.
Now, let's discuss what you need to know about the markets on April 26, 2016.
The Ultimate Must-Have Investment: Water is going to be the single most important investment of this century. It's likely to deliver big returns to investors who make the right moves, like the ones in this report. Read More…
First up, check out the results for the Dow Jones, S&P 500, and Nasdaq:
Dow Jones: 17,989.09; +11.85; 0.07%                                
S&P 500: 2,091.68; +3.89; 0.19%   
Nasdaq: 4,888.31; -7.48; -0.15%
Now, here's the top stock market news today…
DJIA Today: FANG Stocks in Focus on Busy Day of Earnings Reports
The U.S. Federal Reserve kicked off its two-day policy meeting today. Though the Federal Reserve isn't expected to boost interest rates until June, tomorrow's policy statement will be critical as traders seek clues about the timing of the next rate hike. Traders will also look for the central bank's reaction to a string of bad economic data, primarily in the housing and manufacturing sectors.
On the economic front, demand for domestic manufactured goods increased far less than economists anticipated, raising new concerns about the health of the U.S. manufacturing sector. That report complemented a worsened figure for consumer confidence and may indicate the U.S. economy is growing at a much slower pace than economists expected.
After yesterday's weak housing report, traders were looking for some solace in today's release of the S&P/Case-Shiller Home Price Index. According to the Index, home prices increased 0.2% in the three months ended February. Year-over-year home prices are up 5.4%.
Oil prices rallied on Tuesday thanks to increased optimism on supply-demand fundamentals and a weakening dollar. WTI crude prices added 3.2%, while Brent crude added 2.9%.
The oil rout over the last year-and-a-half has claimed a major victim: The sterling AAA-credit rating of multinational oil giant Exxon Mobil Corp. (NYSE: XOM). Standard & Poor's took away the firm's perfect rating while citing Exxon's large amounts of debt and the expectations of sustained lower commodity prices. XOM stock was still up on the day by roughly 0.4%
Exxon isn't the only victim of declining energy prices. The U.S. Energy Information Administration conducted an analysis of 40 publicly traded domestic producers over the last year. The agency determined that U.S. energy producers lost a $67 billion due to falling crude prices.
Now, let's look at the day's biggest stock movers and the stock of the day.
Top Stock Market News Today
Oil prices have suffered one of the worst crashes in modern history. But WTI prices have seen a strong rally over the last month, and there's one reason why they'll keep going higher in 2016 and beyond…
Follow Money Morning on Facebook and Twitter.
This Penny Stock Will Double Your Money – and Save a Dying U.S. Industry: Finding a truly appealing penny stock isn't easy, which is why this one is interesting. Not only is this green energy stock capable of a gain of 100% or more, it's just now rolling out technology with the potential to rescue the struggling coal industry. But this 21st century success story has only just begun, making now the perfect time to buy this stock…