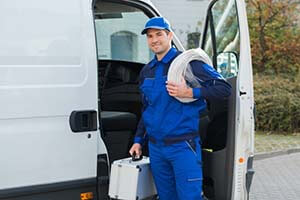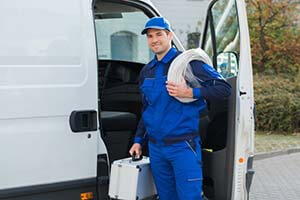 Move over, Comcast Corp. (Nasdaq: CMCSA), there's a new cable company coming to town...
Yesterday, the Justice Department approved Charter Communications Inc.'s (Nasdaq: CHTR) $78 billion takeover of Time Warner Inc. (NYSE: TWC) and its $10.4 billion purchase of Bright House Networks LLC.
This epic cable deal will turn Charter, a mid-size cable company, into the country's second-largest home Internet provider -- behind Comcast. It also becomes the third-largest video supplier, behind Comcast and DirectTV.
The DOJ's thumbs up, however, came with a few conditions meant to preserve competition for online services. They are as follows:
Charter will be prohibited from putting data caps in place or charging customers based on usage.
Charter also won't be allowed to charge Internet content providers fees for connecting them to customers. For example, online video companies like Netflix Inc. (Nasdaq: NFLX) won't have to pay the cable company massive sums of money to connect customers to its site. These dues could potentially keep a video business from taking off.
The cable mega-merger between Charter and Time Warner will affect one in six American households -- that's how many currently receive services from the companies involved.
But its ripple effect will help shape the future of TV and Internet for all Americans.
Here's how...
What This $78 Billion Government-Backed Cable Deal Means for Consumers
Speed: Over the next few years, Charter says it will raise the Internet speeds in acquired markets to a minimum 60 megabits per second, which lets you download a high-definition (HD) movie in about 10 minutes. As of right now, customers who subscribe to the company's "standard Internet plan" receive up to 50 megabits of speed per second for about $40 a month.
By comparison, Comcast automatically boosted its minimum 50-megabit plan (which costs about $80) to 75 megabits a year ago at no extra charge.
So when it comes to speed, there's not much of a difference between Charter-TW versus Comcast.
Costs: Charter's standard charge for the 60-megabit service plan is $60 a month. Time Warner charges $58 a month plus an $8 monthly modem fee for that same speed, according to document filed with the New York Public Service Commission in September 2015. Charter stated it will scrap these existing standard deals for new customers. How it plans to modify current customer contracts, however, remains uncertain.
Right now, Comcast only offers its 75-megabit plan as its minimum standard, which, again, runs about $80 a month.
Costs between Comcast and Charter-TW are roughly the same.
Customer Service: The chief advantage of the Charter-TW mega-merger for consumers is competitive customer service. That's a change that will most certainly affect Comcast...
You see, the number one cable company in America has infamously terrible customer service. So much so that it announced plans last month to spend $600 million to improve this area of its business.
Comcast made our list of the "Five Most-Hated Companies in America" in 2014 for its abysmal customer service.
Charter says it will hire 20,000 people in the United States to replace Time Warner's overseas customer service representatives. It will also substitute Time Warner's use of contractors for full-time technicians.
Follow us on Twitter @moneymorning, or like us on Facebook.
A Shot in the Gipper: Charles Koch, one of the most influential conservative donors in the nation, criticized Republican presidential front-runners Donald Trump and Ted Cruz yesterday right where it hurt. Here's what the billionaire CEO had to say...