Facebook stock is up 5.27% so far in 2016, and shareholders are hoping to see it climb even higher after Facebook's Q1 2016 earnings report on Wednesday, April 27.
Leading up to the Facebook Inc. (Nasdaq: FB) Q1 2016 earnings report, Money Morning readers have been asking us if now is the best time to buy FB stock before it potentially climbs even higher.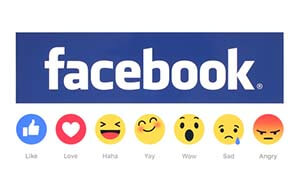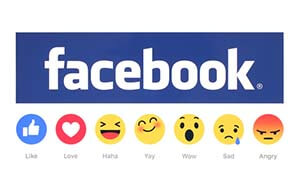 We have the answer for our subscribers…
But first, Money Morning wants to make sure you know exactly what to expect from Facebook's Q1 2016 earnings report.
For Q1 2016, analysts project earnings per share (EPS) of $0.62 on $5.25 billion in revenue. For Q1 2015, Facebook reported $0.42 on $3.54 billion in revenue. If Facebook hits these projections, it will have increased revenue by 48% year over year.
Increasing total revenue by nearly 50% is impressive, but Deutsche Bank AG (NYSE: DB) sent a bearish warning to shareholders about Facebook's Q1 earnings on April 4…
Deutsche Bank expects ad revenue to increase by 53% in Q1 2016 from Q1 2015.
While that's impressive, it would be down from the 57% growth the company reported last quarter. Aside from ad revenue, Wall Street also focuses on growth in monthly active users (MAUs) for social media stocks.
Last quarter, Facebook beat Wall Street's expectations of 1.58 billion MAUs by reporting 1.59 billion. Facebook also reported 1.04 billion daily active users in Q4 2015, which was up from the 1.01 billion reported the previous quarter.
With MAUs and revenue expected to grow at impressive clips, is this a good time to buy Facebook stock? Here's what you need to know before purchasing FB shares…
How to Play Facebook Stock After Q1 2016 Earnings
The Facebook stock price could face a short-term setback if Wall Street has a knee-jerk reaction to results from Q1 2016.
But for the long-term investor, any dips in the FB stock price make it a bargain. That's because there are two big revenue sources for Facebook that are still growing: Instagram and Oculus Rift.
CEO Mark Zuckerberg didn't release information on exactly how much ad revenue picture app Instagram brought in for 2015. But analysts project that it brought in between $650 million to $750 million in revenue.
And by 2017, eMarketer projects Instagram will account for as much as 10% of Facebook's global ad revenue. Zuckerberg reported in his last earnings call that Instagram already has over 400 million users, which makes it a very attractive platform for advertisers. For comparison, rival Twitter Inc. (NYSE: TWTR) has only 320 million users.
Outside of Instagram, Facebook is becoming a leader in a $150 billion industry…
At the end of March, Facebook started to ship its virtual reality headset Oculus Rift. The hardware isn't the reason why Facebook's CEO paid $2 billion for Oculus VR in 2014. The future capabilities of the software are what Zuckerberg was really after, and that's where he will make billions of dollars.
It's true that virtual reality headsets are mainly associated with video games, but Zuckerberg's ambitions are much grander…
After games, the CEO wants to use virtual reality to let people enjoy courtside seats at a basketball game, connect students and teachers from all across the world, and create face-to-face meetings with doctors and patients just by having you put on a headset in your home.
Research company Digi-Capital expects the virtual reality market will bring in $150 billion in revenue by 2020.
As a bonus, Facebook also has two services it hasn't even monetized yet: WhatsApp and Messenger. Analysts at Sterne Agee projected WhatsApp could bring in revenue of $1 billion by 2017, and Zuckerberg has slowly started experimenting with monetizing the services.
So while the Facebook stock price may experience a temporary decline because of Wall Street's ridiculous expectations, FB stock is still a great investment for long-term investors.
Analysts at Thomson First Call have a one-year price target of $135.30 for Facebook stock. That's a potential gain of 22.47% from today's opening price of $110.47.
But even that price target may be too conservative…
By 2020, Money Morning Director of Technology & Venture Capital Michael Robinson believes Facebook stock will trade at $250 per share. In just four years, that's a potential gain of 126%.
The Bottom Line: The Facebook stock price has climbed 190% since its IPO price of $38 per share. Wall Street still has high expectations for Facebook, which means the stock price may experience a temporary dip if it doesn't live up to lofty expectations. But because of Facebook's increasing revenue sources, FB stock will reward patient and long-term investors.
Jack Delaney is an associate editor for Money Morning. You can follow him on Twitter and follow Money Morning on Facebook.
Uber IPO Update: Uber just settled a class-action lawsuit for $100 million. Surprisingly, that's actually a big win for the company before the inevitable Uber IPO. But before you even think about investing in this transportation disruptor, make sure you know Uber's greatest liability…