The VRX stock price rebounded 10% this week after announcing it has named drug-industry veteran Joseph Papa its next chairman and CEO.
The move was made in an attempt to restore investor confidence, and so far it has worked. The VRX stock price today (Tuesday) opened at $35.60.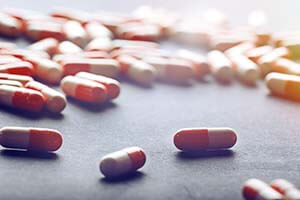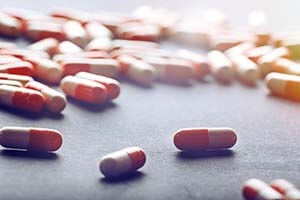 But naming a new CEO does not mean all of Valeant's troubles are behind it. In fact, the Valeant stock price is still facing a number of headwinds in 2016. But before we get to those, here's a closer look at this week's rebound for the VRX stock price...
After weeks of negotiations, Valeant Pharmaceuticals International Inc. (NYSE: VRX) said Joseph Papa, from Dublin-based Perrigo Co. (NYSE: PRGO), will replace Valeant's longtime CEO Michael Pearson in early May.
Not many would want the job.
Papa has served almost a decade at Perrigo's helm and is familiar with investors' fickle nature and swooning stock prices. During his time at Perrigo, he has seen PRGO shares make wild swings. The stock climbed more than 1,000% from 2006 through 2015. Since peaking, however, it has fallen nearly 50% as the company fought off a hostile merger with Mylan NV (Nasdaq: MYL).
The issues Papa faces at Valeant are much bigger. Valeant has lost more than $80 billion in market value since the VRX stock price peaked in August. Papa will have to create a whole new business strategy that does not rely on serial acquisitions and significant price hikes.
Papa is also facing sharp criticism for leaving Perrigo at a troubling time for the company.  Perrigo said Monday it is trimming its forecast and might take a charge on its 2016 purchase of Belgian drugmaker Omega Pharma NV.
Meanwhile, Valeant has a number of obstacles to overcome before Papa can take the reins.
The company is coming off what outgoing CEO Pearson called a "lost quarter."
Valeant must also file its delayed 10-K annual report by Friday in order to avoid bond defaults. The filing was delayed as a result of an investigation by a committee of Valeant's board members into the company's relationship with specialty mail-order pharmacy Philidor Rx. The investigation led to a $58 million revenue restatement.
Additionally, Pearson and key shareholder Bill Ackman will testify Wednesday before a Senate committee that has been highly critical of Valeant's drug pricing and distribution practices. One example is Valeant's Feb. 10 purchase of the rights to a pair of life-saving heart drugs, Nitropress and Isuprel. The same day, their list prices rose by 525% and 212%.
Several drug distributors, insurers, and drug-benefit managers that pay for medicines responded to Valeant's drug prices by reducing orders of the company's drugs.
Valeant is also mulling the sale of several of its businesses to shore up its balance sheet and reduce debt.
Investors initially welcomed news of Papa's appointment. The VRX stock price spiked some 10%, while Perrigo shares slumped 18%.
But that doesn't mean this is the time to rush into Valeant stock. These major issues will continue to plague the company throughout 2016...
VRX Stock Price Climbs, but Remain Cautious
Papa has an enviable resume, having worked in the drug industry for decades.
Papa has worked at Novartis, one of the world's largest brand-name drugmakers. In 2000, he joined Pharmacia Corp. as president of global country operations. He went on to work as chief operation officer of Watson Pharmaceuticals. After that stint, he landed a senior role at Cardinal Health Inc., one of the United States' largest drug distributors.
Papa's experience as a seasoned, global drug-industry executive is what caught the attention of Valeant, which wanted a candidate with existing relationships with customers.
But Papa's addition is just too little too late for Valeant...
Money Morning Global Credit Strategist Michael E. Lewitt says Valeant has "no real value" and that the firm will go bankrupt. Its balance sheet is laden with intangible and goodwill assets.
"The only chance Valeant has now is if it can sell its businesses and assets at a high valuation," Lewitt said. "In other words, this is a company that is totally dependent on markets not falling apart but continuing to rally in the face of serious headwinds."
The VRX stock price gave back most of Monday's gains on Tuesday. At $35.57, the VRX stock price is down 65.73% year to date.
Stay informed on what's going on in the markets by following us on Twitter @moneymorning or liking us on Facebook.
How to Buy Gold and Silver in 2016: Investing in gold and silver is one of the best "crisis insurance" policies you can buy for your portfolio. This guide gives you everything you need to know about the best stores of value in history, gold and silver. Read more...
Related Articles: