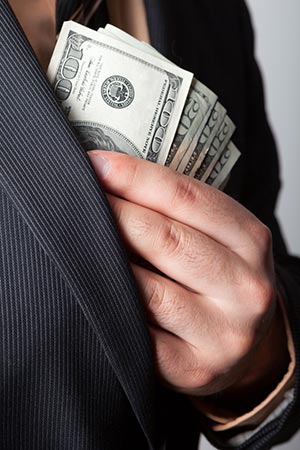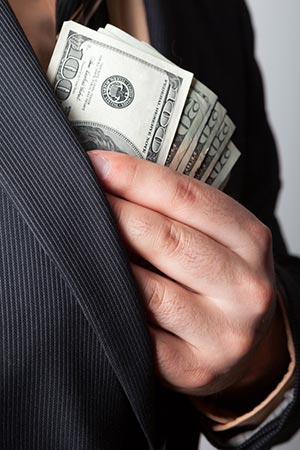 Former high-rolling money manager Stephen Walsh will probably die in jail.
Yesterday, a federal appeals court upheld a 20-year prison term for the 71-year-old former WG Trading Co. advisor.
It all started when Walsh originally pleaded guilty to securities fraud back in 2014. The Wall Street criminal was caught swindling investors out of a combined $554 million. His lawyer at the time argued that Walsh had played a "lesser" role in the overall fraud scheme that also involved Walsh's WG colleague, Paul Greenwood.
But the judge didn't buy it. She sentenced Walsh to 20 years of prison time at a low-security Federal Correctional Institution in Danbury, Connecticut.
Walsh appealed.
That appeal resolved yesterday with a denial.
Here's a look at what the scheming financial advisor did with his trusting clients' funds...
Where This Wall Street Criminal Went Wrong
Walsh and Greenwood used their commodities trading and investment advisory business at WG to steal from large institutions, such as universities and charity organizations. For 13 years, from 1996 to 2009, they minted millions doing so.
The money they stole was used to finance their lavish lifestyles...
The two bought horse farms, extravagant homes -- even a collection of stuffed animals.
On the business side of their spending, Walsh and Greenwood loaned $1 million to a hedge fund that failed. They speculated in real estate and also sunk about $200 million into an apparel company that went bust.
Their out-of-control spending and swindling was eventually discovered by the National Futures Association in 2009. Walsh and Greenwood had been keeping bogus promissory notes on the books in an attempt to keep their illicit activities under wraps. But a closer examination of WG's expenditures by the agency revealed the extent of the two securities fraudsters' scams.
Walsh's partner, Greenwood, pleaded guilty in 2010 - four years before Walsh did - and agreed to testify against his colleague for a lighter sentence. Greenwood was sentenced to 10 years.
Follow us on Twitter @moneymorning, or like us on Facebook.
28 Pages Later: There is a push to declassify a secret chapter of the 838-page 9/11 report. But doing so could make the already strained relationship between the U.S. and Saudi Arabia immensely worse. Here's how Saudi Arabia could be connected to the 9/11 terror attacks...