The U.S. Federal Reserve policy decision will be released today (Wednesday, April 27) at 2 p.m. Although no one expects a Federal Reserve interest rate hike this week, investors want to know if we'll see one in 2016.
Before we discuss the possibility and timing of a Federal Reserve interest rate hike this year, here's what we know so far about this week's FOMC decision...
Why There Won't Be a Federal Reserve Interest Rate Hike This Week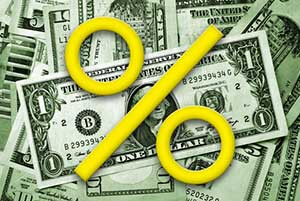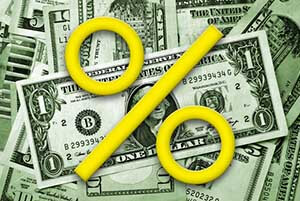 According to the latest CNBC Fed Survey, Wall Street expects a more dovish (i.e. favored toward low interest rates) Federal Reserve this month than it did in March. In fact, the unanimous opinion is there won't be an interest rate hike until late 2016.
Of the Fed Survey's 48 respondents, which included economists and fund managers, every single person was confident the Fed won't raise interest rates this week. The consensus is the next hike won't be until August - two months later than anticipated in the previous survey.
A poll by Reuters was also overwhelmingly dovish. The news agency's survey found a 0% chance of a Federal Reserve interest rate hike at the conclusion of this week's meeting. Respondents pegged a 20% chance of a hike at the next Federal Reserve meeting in June.
Still, many economists think a rate hike in June is too early. For a number of experts, the December rate hike was a big reason for the 10% plunge in the Dow Jones Industrial Average earlier this year.
"I don't think they can pull off a June hike without triggering another round of volatility, and they don't want that because the sell-off in January and February left a deep scar," Aneta Markowska, chief U.S. economist at Societe Generale, told Reuters. "The FOMC can't go too hawkish overnight because markets aren't pricing in anything close to that."
But still, several factors suggest we won't see a Federal Reserve interest rate hike at all in 2016...
Sign up for SMS so you never miss special events, exclusive offers, and weekly bonus trades.
The biggest support for keeping rates unchanged is mixed economic data. This includes weak retail sales, soft corporate profits, and declining consumer confidence. U.S. retail sales saw no growth in February and fell 0.3% in March. Meanwhile, big banks like Goldman Sachs Group Inc. (NYSE: GS) just reported their worst quarter in years. Goldman's Q1 profit plunged 60% from the first quarter of 2015.
The sputtering global economy - especially China's slowdown - also bolsters thoughts that Fed Chair Janet Yellen will remain accommodative when it comes to interest rate hikes.
And because of the Fed's continued dovish tone, Money Morning Resource Investing Specialist Peter Krauth - a former portfolio adviser with more than 20 years of experience - says this is the one must-have investment to profit from the Fed's actions.
Here's the pick, which is already up more than 15% over the last three months...
The Best Investment in This Low Federal Reserve Interest Rate Environment
In this low interest rate environment, Krauth says investors should consider investing in tangible assets. These are physical commodities like copper, gold, and oil that serve to preserve your purchasing power.
The PowerShares DB Commodity Index Tracking Fund ETF (NYSE Arca: DBC) offers those assets, as well as some nice upside potential.
This exchange-traded fund (ETF), which boasts a $2.12 billion market cap, provides a simple and affordable way to invest in futures contracts for these commodities. In other words, DBC lets investors own these commodities without having to physically hold them.
The fund consists of a basket of 14 commodities. These include aluminum, Brent crude, silver, gold, heating oil, zinc, and eight others.
DBC has very large positions in oil, as well as a sizable position in silver. This has boosted DBC as oil and silver prices are up 10.2% and 25.6% this year, respectively.
After peaking in April 2011 at $31.90, DBC went on to give 60% by last February as quantitative easing goosed markets and drained off capital.
DBC is up 15.04% since Jan. 26. Krauth sees more gains as investors lose faith in paper assets and pour money into futures-invested funds like DBC.
Stay informed on what's going on in the markets by following us on Twitter @moneymorning or liking us on Facebook.
The Must-Have Investment of the Century: Without a doubt, water is the single most important investment of all time. And it's likely to provide huge returns to investors making the right moves, like the ones in this report. Read More...
Related Articles: