After missing Wall Street expectations in Q4 2015, the LinkedIn stock price plummeted 43% in one day on Feb. 5.
The LinkedIn stock price has slowly rebounded from that one-day crash, climbing 6.84% in the last month. But investors are still nervous ahead of earnings after last quarter's disaster.
Linked Corp. (NYSE: LNKD) will report Q1 2016 earnings after the closing bell on Thursday, April 28, and shareholders are hoping for better news this time around.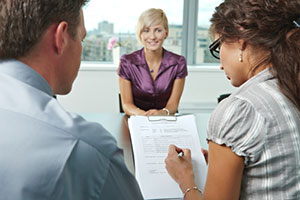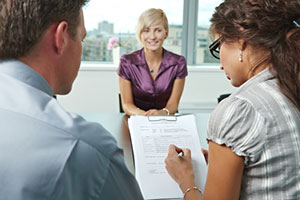 And readers have been asking us if they should buy the LinkedIn share price now...
Soon, we'll get to our LNKD stock recommendation. But first, Money Morning wanted to make sure investors know exactly what to expect from LinkedIn's 2016 Q1 earnings report.
Analysts expect LinkedIn to report earnings per share (EPS) of $0.60 on $829.5 million in revenue. LinkedIn reported revenue of $637.7 million in Q1 2015, so $829.5 million would represent a 30% year-over-year increase.
Aside from revenue growth for Q1, Wall Street will judge LinkedIn on how much money it's spending...
In 2014, LinkedIn reported an operating profit of $36 million. But for 2015, LinkedIn reported operating losses of $151 million. Part of the reason the company's losses increased so rapidly was because of stock-based compensation. That total jumped from $319 million in 2014 to $510 million in 2015. That's a 59% increase. Investors are hoping compensation stays flat.
Finally, Wall Street will focus on user growth.
Last quarter, LinkedIn had 414 million users. That was a 4.5% increase from the users reported in Q3 2015, and it beat the 409.7 million users analysts estimated.
LinkedIn has increased its user totals by over 4% every quarter for the last five quarters, according to research site Statista.
If LinkedIn can beat expectations, the LinkedIn stock price will receive a short-term bump in value. But does this make it a good time to buy? Here's what you need to know before purchasing LinkedIn shares...
How to Play LinkedIn Stock After Q1 2016 Earnings
LinkedIn lowered its guidance last quarter for Q1, projecting it would only report $820 million in revenue. Wall Street originally had a revenue projection of $868 million.
But Wall Street is only expecting revenue of $829.5 million now, which means LinkedIn has a chance of beating weak expectations.
Even if the professional network can increase revenue, lower or keep operating costs flat, and add more users, it still has a major problem...
According to data provider Trefis, 58% of LinkedIn's profit comes from its talent solutions sector. Why is that detrimental to LinkedIn's revenue?
In a blog post in March, a former employee stated that LinkedIn depends on users updating their profiles. If users don't, recruiters have a harder time finding job candidates to fill roles. Since paying to look at a job candidate's profile is the driving revenue source behind LinkedIn's talent solution center, LinkedIn will have deep trouble increasing revenue.
The problematic business model starts with the fact that even if LinkedIn can increase users, it will always have a problem having its users update their profiles.
For example, people with jobs are less inclined to update their status. Also, job candidates may not post that they are looking for a job because they fear their current employer will find out.
This means recruiters aren't going to find the candidates they are looking for. According to the former employee, recruiters shared with him they had better results using Indeed.com than they did with LinkedIn.
LinkedIn will also have trouble with people updating their profiles because many users are gainfully employed. According to the Bureau of Labor Statistics, unemployment levels were near a 10-year low in March at 5%.
While LinkedIn may beat earnings and increase user growth this quarter, it has a fundamental flaw that limits upside for long-term investors.
The Bottom Line: The LinkedIn stock price is down 54% in 2016 after the company provided weak guidance for Q1 2016. Even though LinkedIn may beat Wall Street's expectations this quarter, relying on users to update their profiles is a long-term flaw that limits the upside and profitability of owning LNKD stock.
Jack Delaney is an associate editor for Money Morning. You can follow him on Twitter and follow Money Morning on Facebook.
Uber IPO News: Uber may have just settled a class-action lawsuit for $100 million, but it's actually a huge win for the transportation disruptor. But before the Uber IPO date is officially revealed, make sure you know about Uber's greatest liability...
Related Articles: