Sorry TWTR shareholders, the Twitter stock price plummeted 14% in intraday trading today (Wednesday) after the social media company missed Wall Street's earnings expectations and lowered its forecast for Q2 2016.
CEO Jack Dorsey has repeatedly told investors it will take time to turn around the company. If you believe in the long-term potential of Twitter Inc. (Nasdaq: TWTR), the Twitter stock price today appears to be trading at a discount.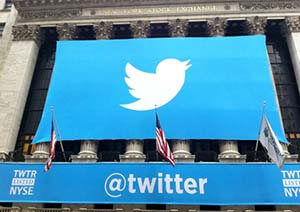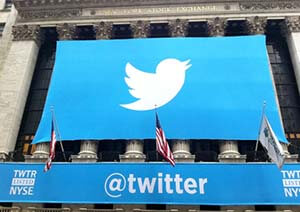 That's why investors have been asking us if they should buy TWTR stock at today's discounted price.
We'll get to our Twitter stock recommendation shortly. But first, we wanted to make sure you know exactly what happened in Twitter's Q1 2016 earnings report that sent the stock price plummeting. Twitter reported Q1 earnings per share (EPS) of $0.15 on $595 million in revenue. Revenue was up 36% year over year, and EPS beat expectations by $0.10.
But revenue fell short of Wall Street's expectations of $607.8 million.
For Q2, Twitter announced it will no longer count SMS Fast Followers towards its total monthly active users (MAUs). Fast Followers were able to get Tweets sent to their phones without signing up for Twitter.
So while Twitter boasts 320 million MAUs on its website, that number is misleading.
And growth in MAUs wasn't very impressive for Q1 anyway. The company reported 310 million users, which was 5 million more than the 305 million reported in Q4 2015. That's only a 1.6% increase. Growth in MAUs is crucial for social media companies because advertisers want to reach a large audience. The bigger the audience, the more money advertisers will spend.
But what's really shocking is Twitter actually blamed advertisers for its poor results in Q1...
On the first page of its shareholder letter, Twitter stated that revenue came in at the low end of its guidance range because advertisers did not increase spending as quickly as anticipated.
Because of the lack of ad revenue in Q1, Twitter lowered Q2 2016 revenue guidance between $590 million to $610 million. Analysts expected $677.6 million in revenue for Q2. This drastic revision is having a huge impact on the Twitter stock price today.
So is Twitter stock a long-term growth play trading at a discount? Can Dorsey's strategies turn things around? Here's what you need to know before purchasing Twitter shares...
How to Play the Volatile Twitter Stock Price in 2016
Twitter told investors in the Q1 2016 shareholder letter that it will keep focusing on its core strengths: live commentary, live conversations, and live connections.
"Twitter has always been the place to see what's happening now and our continued investment in live will strengthen this position," the shareholder letter stated.
But there's a huge problem: Twitter is no longer the go-to source for live news and interactions...
Facebook Inc. (Nasdaq: FB), Snapchat, and Instagram have all ramped up efforts to provide users with live capabilities. While Twitter's live-streaming app Periscope helps make it a leader in live video, Facebook is already challenging it with Facebook Live.
Facebook Live was once just open to celebrities and companies. But now everyone's timeline is being flooded with live video notifications. While Facebook Live only broadcasts to friends right now, Facebook's 1.59 billion MAUs is a much more appealing audience to advertisers than Twitter's 310 million.
Snapchat and Instagram also have live capabilities that are very popular with millennials and teens. In fact, a research study by Statista found that Snapchat was the most-used social media network by younger users. Instagram was third as of February 2016.
Although there are no official totals, Business Insider believes Snapchat has roughly 200 million total users. Because of its growing popularity, Snapchat is projected to earn as much as $350 million this year through ad revenue, which poses serious competition to Twitter.
Instagram currently has over 400 million MAUs, which is 90 million more than Twitter. Analysts believe that Instagram brought in as much as $750 million in ad revenue in 2015.
It's true that Twitter is a unique platform, but that doesn't mean Twitter stock deserves to be in your portfolio. So far in 2016, the S&P 500 and Dow Jones Industrial Average are up 2.10% and 3.02%, respectively. The Twitter stock price is down 36%, severely underperforming the markets.
Twitter did increase revenue in Q1, but the weak guidance for Q2 2016 shows that this is not the time to buy Twitter stock.
The Bottom Line: The Twitter stock price plummeted 14% after the company reported Q1 2016 earnings. Because of weaker than expected advertising revenue, Twitter lowered its guidance for Q2 2016. CEO Jack Dorsey's turnaround plan may take years, which means Twitter stock is extremely volatile and could continue to disappoint investors.
Jack Delaney is an associate editor for Money Morning. You can follow him on Twitter and follow Money Morning on Facebook.
Huge Profit Potential: We didn't see too much action in the IPO market in 2015. But we just found five companies that could go public in 2016. If any of these five companies do go public, we believe they'll be the most exciting and promising stocks of 2016...