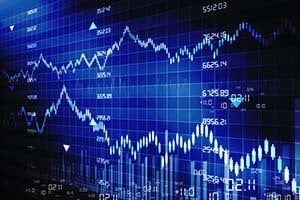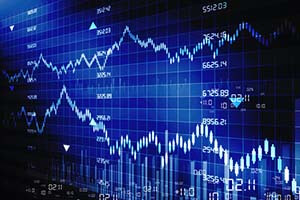 On Thursday, the Dow Jones Industrial Average plunged more than 200 points after the Bank of Japan shocked the markets by holding monetary policy in place and shares of Apple cratered 3.5%. Not even a flurry of deals could stop the Dow from reporting its first 1% daily decline since February.
Now, let's discuss what you need to know about the markets on April 28, 2016.
The Ultimate Must-Have Investment: Water is going to be the single most important investment of this century. It's likely to deliver big returns to investors who make the right moves, like the ones in this report. Read More…
First up, check out the results for the Dow Jones, S&P 500, and Nasdaq:
Dow Jones: 17,830.76; -210.79; -1.17%                             
S&P 500: 2,075.81; -19.34; -0.92% 
Nasdaq: 4,805.29; -57.85; -1.19%
Now, here's the top stock market news today…
DJIA Today: GDP Slumps to 0.5% in Q1, Apple Stock Craters on Icahn Worries
President Barrack Obama is the first president to serve eight years and not have a single one where the U.S. economy grew by at least 3% in one of the years. This morning, the U.S. Commerce Department announced that GDP grew by a meager 0.5% in the first quarter. The U.S. economy had weakened manufacturing output and lower export levels.
Everyone in America should be concerned about the sharp decline in real final sales. The sharp contraction in business investment is especially worrying, as the figure has hit its weakest levels since the onset of the Great Recession. The U.S. economy cannot afford such slow growth in 2016, as continued weakness at a time that the Fed is trying to boost inflation could produce dire results like stagflation. The announcement comes just a day after the Federal Reserve maintained interest rates at current levels and discussed headwinds to the U.S. economy.
Shares of Apple Inc. (Nasdaq: AAPL) fell as much as 3.5% after billionaire investment manager Carl Icahn announced that Icahn Enterprises LP (NYSE: IEP) has ditched its position in AAPL stock. Icahn raised concerns about the company's ability to compete in the Chinese market.
That said, the day wasn't a complete bust. It was a big day of mergers and acquisitions. Today's roster of deals includes plans by Comcast Corp. (Nasdaq: CMCSA) to purchase DreamWorks Animation Skg Inc. (Nasdaq: DWA) for $3.8 billion; a deal by AbbVie Inc. (Nasdaq: ABBV) to purchase Peter Thiel-backed biotech firm Stemcentrx for more than $5 billion; a deal by Abbott Labs (NYSE: ABT) to purchase St. Jude Medical Inc. (NYSE: STJ) for $25 billion; and a deal by Oracle Corp. (NYSE: ORCL) to purchase Textura for $663 million.
Now, let's look at the day's biggest stock movers and the stock of the day.
Top Stock Market News Today
Oil prices have suffered one of the worst crashes in modern history. But WTI prices have seen a strong rally over the last month, and there's one reason why they'll keep going higher in 2016 and beyond…
Follow Money Morning on Facebook and Twitter.
This Penny Stock Will Double Your Money – and Save a Dying U.S. Industry: Finding a truly appealing penny stock isn't easy, which is why this one is interesting. Not only is this green energy stock capable of a gain of 100% or more, it's just now rolling out technology with the potential to rescue the struggling coal industry. But this 21st century success story has only just begun, making now the perfect time to buy this stock…