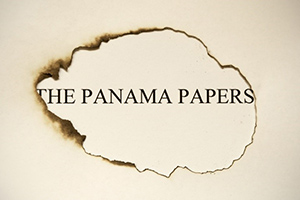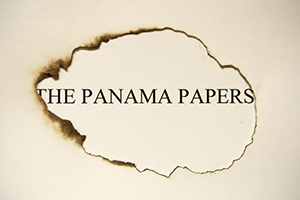 The Panama Papers saga continues.
The International Consortium of Investigative Journalists (ICIJ) revealed yesterday that it will again unleash more damning evidence from Panamanian law firm Mossack Fonseca to the public.
Mossack Fonseca, you'll recall, was the law firm and corporate service provider responsible for connecting members of the world's elite - including politicians, celebrities, and sports stars - with tax havens for the sole purpose of money laundering.
The ICIJ originally broke the news to German news outlet Suddeutsche Zeitung on April 3.
Now the group of investigative reporters has more to reveal.
Much more.
In fact, the ICIJ touted its imminent brand-new disclosure as "the largest-ever release of information about secret offshore companies and the people behind them, based on data from the Panama Papers investigation" on its website.
Technically, the ICIJ already unleashed the world's largest data dump to the public.
But it's about to outdo itself.
And this time with a new revelatory format for the world to enjoy...
New Panama Papers "Data Dump" Will Be Highly Organized
You see, the ICIJ is looking to make the searching process easier for those interested in perusing the information it has to offer.
So on May 9, the group will unveil a searchable database to make the examination process more digestible.
Specifically, the database will "include information about more than 200,000 companies, trusts, foundations, and funds incorporated in 21 tax havens, from Hong Kong to Nevada in the United States."
But the journalist consortium added that the database will differ from the original April 3 "data dump" because it will be far more organized.
And "careful."
For example, the database won't contain information such as records of bank accounts and financial transactions, emails and other correspondences, passports, and telephone numbers.
Since its release, the Panama Papers investigation has linked many high-profile global figures to illicit offshore dealings, including Russian President Vladimir Putin and Chinese President Xi Jinping.
For more information on the Panama Papers scandal, visit us on Twitter @moneymorning or like us on Facebook.
Sorry, Old Man: Former high-rolling money manager Stephen Walsh will probably die in jail. That's because a federal appeals court upheld a 20-year prison term for the 71-year-old former WG Trading Co. advisor. Here's a look at what the scheming financial advisor did to his big-budget clients...
Related Articles: