Despite negative sentiment toward the metal recently, gold prices have seen a huge rally this month.
The biggest drivers for the gold price this past week have been the U.S. Federal Reserve and the U.S. dollar.
We now know the Fed didn't raise rates at its April meeting but is setting the stage to do so in June.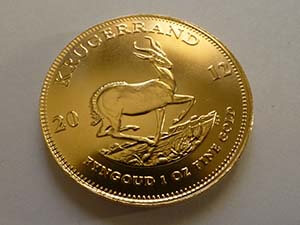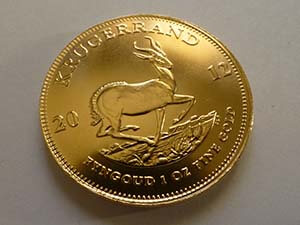 Low interest rates have weighed on the dollar, which supports the price of gold. But as investors brace for a possible June rate hike, the dollar may gain back some strength.
That would likely lower the gold price in the near term, but I expect that to be temporary.
In fact, I'd see that as a great opportunity to invest in this promising sector.
Before we get to that, here's a recap of the incredible week for gold prices...
Gold Prices Rocket Higher This Week
Once markets opened for the week, the gold price moved higher and never looked back. On Monday, April 25, prices jumped 0.5% to close at $1,238.
The two sessions during the FOMC meeting gave meager gains to gold prices. On Tuesday, gold gained 0.4% to settle at $1,243. The next day, Fed officials announced they would not raise rates - no real surprise - but indicated they're considering a June rate hike. That pushed the price of gold up 0.2% to $1,246 on the day.
On Thursday, the gold price surged thanks to the declining U.S. Dollar Index (DXY), which dropped below 94. Prices added 1.6% to close at $1,266.
And the gold price today (Friday, April 29) is on track for another session of gains. As of 1:40 p.m., it's up 2% to $1,292.10 - the highest level in nearly 15 months - while the dollar hovers near 93.18.
But it's not just the Fed and the dollar moving gold prices today. In fact, there's one event in the world's second-largest economy that will move gold prices in 2016...
This International Event Will Move Gold Prices in 2016
[mmpazkzone name="in-story" network="9794" site="307044" id="137008" type="4"]
It's no secret the price of gold has steadily moved higher since consolidating near $1,220 in late March. That's when the U.S. Dollar Index peaked around 96.5 and has headed south ever since.
The market was baking in expectations that the Fed wouldn't hike rates at its April meeting.  And it was right. In fact, the Fed didn't raise rates, and a June hike is now looking possible but less likely than previously.
I believe that's what the gold market is sensing and therefore pricing in.
Meanwhile, there's some big news on the gold front coming out of China...
On April 19, China launched the Shanghai Gold Fix, the country's own gold exchange that prices the metal in yuan. Some believe it could challenge the centuries-old London gold price fix, currently settled by the London Bullion Market Association (LBMA).
The big - and crucial - difference is the gold fix on the Shanghai Gold Exchange (SGE) requires purchasers of gold futures to deposit physical gold at the exchange. Observers expect this to support SGE pricing, favoring higher levels than in London since contracts are backed by physical metals.
The Shanghai Gold Fix will surely bring increased influence to China with respect to the global gold markets. Being the largest gold producer and importer, a yuan-priced fix will help China have more say.
And with China's significant position in this market, gold prices are likely to be very positive as we go forward.
Stay tuned to Money Morning for constant updates on gold prices. Follow us on Twitter or like us on Facebook.
How to Profit from Gold Prices This Year... As we saw this week, the gold price is on a huge rally right now. And you can make money from the yellow metal's gains this year. That's why we made this guide for investing in gold in 2016...