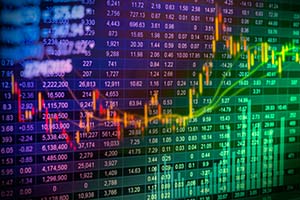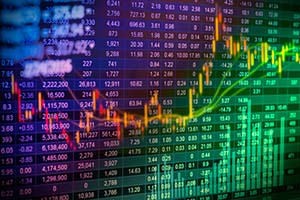 This month got off to a hot start for traders after the Dow Jones Industrial Average today (Monday) surged triple digits despite concerns about China's economy. The markets were bolstered by strong economic data and a rally in financial stocks like Goldman Sachs Group Inc. (NYSE: GS) and Wells Fargo & Co. (NYSE: WFC), two stocks owned by Warren Buffett.
Here's what else you need to know about the markets on May 2, 2016.
We're Seeking Maximum Profit from These "IPO Icebreakers" – 2016 has been a rough year for IPO investors, but that's about to change in the most lucrative way possible. Here's what you need to know to get ready for the turnaround. 
First up, check out the results for the Dow Jones, S&P 500, and Nasdaq:
Dow Jones: 17,891.16; +117.52; 0.66%                              
S&P 500: 2,081.43; +16.13; 0.78% 
Nasdaq: 4,817.59; +42.24; 0.88%
Now, here's the top stock market news today…
DJIA Today: Warren Buffett Bullish at Berkshire Annual Shareholder Meeting
Investors were debriefed at the Berkshire Hathaway Inc. (NYSE: BRK.A) annual shareholder meeting from over the weekend. As always, investors are looking for updates on the top Warren Buffett stocks, and whether Buffet has made any changes in his positions. Here's what happened at the Berkshire Hathaway annual shareholder meeting and the top five Warren Buffett stocks to watch in 2016.
The deals keep coming. Oracle Corp. (Nasdaq: ORCL) announced plans to purchase cloud-services provider Opower Inc. (NYSE: OPWR) for more than $500 million. The deal suggests the firm is on a buying spree in the cloud-services space. Last week, Oracle purchased Textura for $663 million.
Another big merger has fallen through. This time, oil field services giant Halliburton Co. (NYSE: HAL) and Baker Hughes Inc. (NYSE: BHI) have called off their planned $28 billion deal. The companies cited rising regulatory challenges, particularly news that the U.S. Justice Department had sued to block the deal. The deal would have combined the second- and third-largest companies in the sector.
Baker Hughes will receive a stunning $3.5 billion breakup fee from Halliburton. The firm said it plans to buy back stock and pay off debt.
On the economic front, it was a positive day of U.S. data. The U.S. Commerce Department announced that construction spending has surged to its highest levels in eight years. Meanwhile, U.S. manufacturing activity increased for the second straight month at a pace higher than some economists anticipated in April. The ISM manufacturing figure for April came in at 50.8, down from 51.8 in March. However, any figure above 50 is a sign of expansion and registered higher than what the markets anticipated.
But the big news today was crude oil prices. Energy stocks started off May on a weak note after WTI crude oil prices slipped roughly 2.2% on the day, while Brent crude was off 3.1%. The slide in oil prices comes after production from the Organization of the Petroleum Exporting Countries approached all-time levels and traders took profits off the table from April's price surge.
According to Reuters, OPEC pumped 32.64 million barrels a day in April. That's up 170,000 barrels from its March output. And it falls just short of the cartel's January output of 32.65 million a day, which was the highest in nearly two decades.
Here's more on what moved crude prices today.
Now, let's look at the day's biggest stock movers and the must-own stock for today…
Top Stock Market News Today

Oil prices have suffered one of the worst crashes in modern history. But WTI prices have seen a strong rally over the last month, and there's one reason why they'll keep going higher in 2016 and beyond…
Follow Money Morning on Facebook and Twitter.
This Penny Stock Will Double Your Money – and Save a Dying U.S. Industry: Finding a truly appealing penny stock isn't easy, which is why this one is interesting. Not only is this green energy stock capable of a gain of 100% or more, it's just now rolling out technology with the potential to rescue the struggling coal industry. But this 21st century success story has only just begun, making now the perfect time to buy this stock…