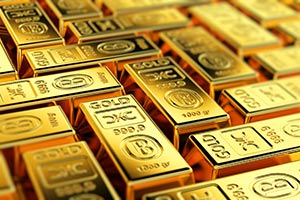 If you've been paying even the slightest bit of attention, you've noticed that gold has been skyrocketing so far this year, and people are more eager than ever to buy gold.
While many investors are bullish on gold and believe that there is still time to realize gains, investing is never a sure thing.
Also, to find the best investment, you'll need to do more than run down to your corner jewelers and write a check.
Here are several things that you should know before you invest in gold.
Now Is a Great Time to Buy Gold
In early 2016, gold was trading near its six-year low. While it has seen some significant gains so far this year, the gold price is still nearly 40% below its 2011 all-time high price of $1,900.
Just this past week, an analyst predicted that gold could hit $3,000 an ounce in the next several years. If you haven't made the leap yet, now is a great time to buy gold.
Gold Is Market Volatility Insurance
Several investment experts, including Money Morning Global Credit Strategist Michael Lewitt, predict that the market is heading towards a "Super Crash."
Economic uncertainty isn't just an issue in the United States. This has become a global crisis as prices for crude oil plummet, the value of paper currency has eroded, and economic growth remains stagnant.
Gold offers protection against these market uncertainties, whether it be inflation or deflation, and those who own gold will have one of the safest investments on the market when the inevitable occurs.
There Are Several Ways to Buy Gold
Most people think that the only way to own gold is to purchase a Fort Knox safe and fill it with bars of gold bullion kept under lock and key. While this is certainly an option, there are several ways to buy gold.
Many people do prefer to own physical gold, such as gold coins and gold bars. There's something comforting, satisfying, and quite romantic about having that precious metal in your possession.
The downside to buying physical gold is that it isn't as liquid as paper gold, and some coins will have a specialized value above the value of the metal itself.
Paper gold investments are investments in gold stocks, futures, and gold exchange-traded funds (ETFs). While more liquid than physical gold, paper gold investments can also be risky as you'll need to research the individual companies involved.
Stay Diversified
Regardless of which type of gold you decide to buy, financial experts recommend that overall holdings remain diversified. Opinions vary but the preferred range, depending on your risk preferences, is generally from 5% to 10% of an overall portfolio allocation to either physical or paper gold. Money Morning Chief Investment Strategist Keith Fitz-Gerald recommends purchasing $1 of gold for $10 you own in bonds.
Our volatile market is a threat to both your current and future investment portfolio, which makes investments like gold very attractive. Already showing notable gains so far this year, it is still an excellent time to buy gold. Download our report: The Essential Guide to Buying Gold & Silver
Follow Money Morning on Facebook and Twitter.