Frankly, we aren't surprised the Twitter stock price today (Wednesday) is trading at record lows. During Monday's session, the Twitter stock price dropped as low as $13.90. It's now down 15.2% in the last month.
CEO Jack Dorsey has continuously warned Wall Street that it will be an uphill battle to make Twitter Inc. (NYSE: TWTR) profitable. But at these low Twitter share prices, investors betting on a rebound are asking us if they should buy TWTR stock.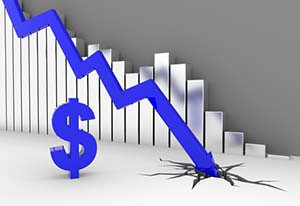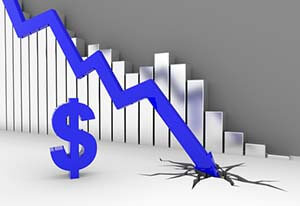 Before we get to our position on Twitter stock, here's exactly why the Twitter stock price is plummeting…
Twitter reported earnings for Q1 2016 on April 26. Wall Street expected Twitter to report earnings per share (EPS) of $0.05 on $607.8 million in revenue. Twitter beat EPS expectations, reporting $0.15. But Twitter only reported $595 million in revenue, well below the estimates of $607.8 million.
Twitter also reported stagnant growth for monthly active users (MAUs). The social media company reported 310 million MAUs, which is just 5 million more than it reported last quarter. In total, Twitter only increased MAUs by 1.6%.
In comparison, Facebook Inc. (Nasdaq: FB) grew from 1.59 billion MAUs to 1.65 billion in the same time frame. That's an increase of 3.7%.
You see, user growth is critical for social media platforms. Advertisers want to reach a large audience, and they spend more of their advertising budgets on social media sites with the most users.
Because Twitter wasn't able to attract as many advertisers as it anticipated, it lowered revenue guidance for Q2 2016. Twitter expects revenue between $590 million to $610 million. Wall Street had expected Twitter's guidance to be $677.6 million.
That disappointing guidance is the biggest reason why the Twitter stock price today is at such a low level. From today's opening price of $13.95, TWTR is now down 46% from its IPO price of $26 per share.
But some investors still view Twitter stock as a long-term investment and are wondering if this is the right time to buy TWTR shares. Here's what you need to know today before investing in this social media stock…
What Investors Must Know About the Twitter Stock Price Today
Dorsey believes Twitter's biggest strengths are its live capabilities. He told investors in the Q1 2016 shareholder letter that Twitter will continue to focus on live conversations, connections, and commentary.
But here's the problem: Twitter is no longer a leader for live interactions and news…
Twitter has bragged about the capabilities of its live-streaming app Periscope, but Facebook is developing its own live features with a much bigger audience. Facebook Live only streams to the people you know right now, but the social media giant has 1.65 billion users it can connect with through Facebook Live.
Instagram is also turning into a thriving platform because of its live capabilities. In Facebook's Q1 earnings report, COO Sheryl Sandberg stated over 200,000 businesses are now advertising on Instagram.
The picture app has over 400 million MAUs, and it's the third-most used social media network among younger users as of February 2016, according to Statista.
Aside from Facebook and Instagram, Twitter also has to contend with Snapchat…
Snapchat was the most used social media network by younger users in February 2016. Although the company doesn't release user totals, analysts believe Snapchat has over 200 million total users. Snapchat could earn as much as $350 million in ad revenue in 2016, which will cut into Twitter's profit.
While Twitter is a unique company, that doesn't mean you should own Twitter stock. TWTR is already down 38.21% in 2016, and it's down 62.25% in the last 12 months.
Because of the weak guidance and Twitter no longer a leader in live capabilities, you don't want Twitter stock in your portfolio.
The Bottom Line: The Twitter stock price today is trading near its all-time low of $13.90. Twitter lowered its guidance for Q2 2016, which is a signal investors need to be extremely cautious. It may take years for CEO Jack Dorsey to make Twitter a profitable company, so TWTR shares will continue to be extremely volatile.
Jack Delaney is an associate editor for Money Morning. You can follow him on Twitter and follow Money Morning on Facebook.
Facebook Stock Split Update: In Facebook's earnings report for Q1 2016, Mark Zuckerberg talked a lot about the future of the company. But one thing he mentioned that hasn't received enough attention was a possible Facebook stock split. If you're a FB shareholder, find out exactly what the potential split will mean for your investment…