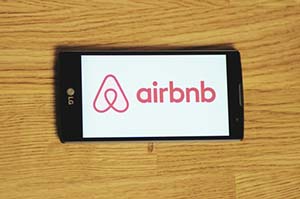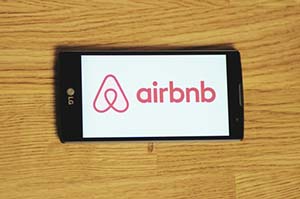 Investors have been clamoring for an Airbnb IPO in 2016.
The company is reportedly valued at $25.5 billion already, making it worth more than many popular hotel chains. For instance, Wyndham Worldwide Corp. (NYSE: WYN) and Hyatt Hotels Corp. (NYSE: H) have market caps of $7.8 billion and $6.9 billion, respectively.
So far Airbnb has been tight-lipped about a possible initial public offering date, but it has dropped a few hints.
But before we get to these hints about a possible Airbnb IPO date, let's take a closer look at how Airbnb makes money…
Airbnb was founded in 2007 by two entrepreneurs, Brian Chesky and Joe Gebbia. It's an app and website that connects people looking for lodging. People rent out houses, apartments, or guest rooms right on its platforms. The company boasts over 1 million lodging listings in over 30,000 cities and 190 countries.
From Paris to San Diego, Airbnb's presence in major cities is growing every year. By 2020, the company expects revenue of $10 billion. To understand how huge that is, compare it to the world's biggest hospitality company, Priceline Group Inc. (Nasdaq: PCLN).
Priceline has a market cap of $60 billion and expects revenue of $9.2 billion this year. Airbnb has the potential to reach the revenue level of Priceline in just four years.
Plus, Airbnb has a very clever revenue model. The company gets most of its revenue from service fees. Customers are required to pay a 6% to 12% nonrefundable fee on their bookings. The fee is adjusted based on the cost of the reservation. Customers are also charged another fee to cover the processing of their payments.
Airbnb's business model is simple, scalable, and minimizes overhead costs.
By going public, Airbnb could use the money it raises to expand its app capabilities and offerings and up its competition with major hospitality players, like Priceline.
Still, we haven't been given any specifics about Airbnb's IPO date. But we have gotten a few hints from the company…
Will the Airbnb IPO Debut in 2016?
Airbnb IPO rumors started in 2014, even when its CEO Brian Chesky said there would be no IPO that year. In an interview with The Wall Street Journal in 2014, Chesky said, "We will do it at a time when it benefits the company, when we have a good reason."
Airbnb's climbing revenue and popular services aren't the only things that are fueling its IPO hype. Already, it's attracted big support from venture capitalists.
Airbnb received $2.3 billion from venture capital firms like T. Rowe Price and Andreessen Horowitz, among others, according to Zacks Investment Research.
Venture capitalists like Airbnb because it's cheap to run and doesn't need a physical presence in the countries where it operates. This gives the company incredibly high profit margins.
Unfortunately, it doesn't look like regular investors will be able to share in Airbnb's success this year.
The company has too many regulatory and legal issues to go public in 2016. Many cities are uncomfortable with residents renting out their homes or apartments. For example, in New York City, property owners or tenants cannot legally rent out their apartments for less than 30 days.
Chesky will need to either change Airbnb's renting policies or find another way to circumvent opposition from local governments.
Once Airbnb has smoothed out its legal problems, the company will be ready for its IPO.
Stay tuned to Money Morning for the latest updates on an Airbnb IPO date. Follow us on Facebook and Twitter.
The 5 Most Important IPOs to Watch in 2016: There was a shocking absence of IPO activity in 2015. But we'd like to see these five companies go public in 2016. If they do they'll be the most exciting and promising deals of the year…