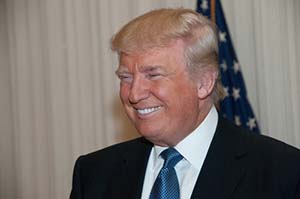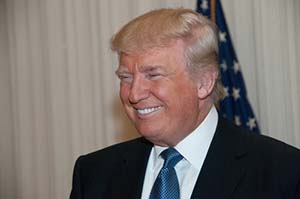 For the week of May 2, Donald Trump absolutely dominated the news. Three of our four most-viewed stories on Money Morning's Facebook page were about the next potential President of the United States…
Story No. 1: Donald Trump Sums Up China-U.S. Relations with One Inflammatory Remark
In a campaign rally in Indiana on May 1, Trump stated that we couldn't continue to let China "rape our country." In fact, he called some of China's actions toward the United States "the greatest theft in the history of the world."
Trump stated that he isn't angry with China, just with how our leaders have been "grossly incompetent."
While many criticize Trump for speaking in generalities and not having specific plans, the self-reported billionaire outlined his plans for China on his website.
He also discussed how he is going to keep U.S. jobs from going overseas…
Story No. 2: Donald Trump's Vice President Could Be One of These Five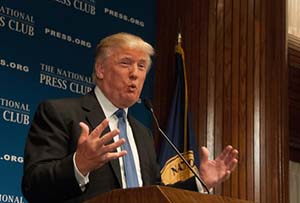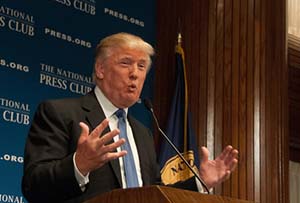 Whether you like it or not, Donald Trump's path to the White House just became less crowded.
Sen. Ted Cruz (R-TX) and Gov. John Kasich (R-OH) have suspended their campaigns, so now it's time to look ahead and see who Donald Trump's vice president might be.
We have five specific candidates we think have the best odds of serving as VP under the Trump administration. You'll see a few familiar names on this list, but there's one choice that will truly shock you…
Story No. 3: The Five Next Companies to Go Bankrupt in 2015 After RadioShack
We originally published this story on Feb. 10, 2015. But it still resonated with our Facebook fans this week…
And for good reason: Embattled teen retailer Aeropostale filed for bankruptcy on Wednesday.
We focused on the once known go-to source for citizens band (CB) radios, RadioShack. The company enjoyed its heyday in the 1970s. It also became known as a top seller of CD players, beepers, mini-disk players, and the Walkman. But as the old saying goes, businesses have to adapt or die…
Unfortunately, some companies didn't learn from RadioShack's fatal mistake. We identified five companies in 2015 that could have gone bankrupt, and we bet you're hearing about a few of them in the news right now…
Story No. 4: Why China Says Trump Is Likely to Beat Clinton
Our most popular story on Facebook this week focused on how Donald Trump would stop China from taking advantage of the United States. With such a tough stance, you would expect the people of China wouldn't want the real estate mogul in the White House.
But as it turns out, China actually may be favoring Trump as President of the United States.
In fact, we were stunned at what the Xinhua News Agency said about Trump… 
Follow us on Twitter @moneymorning or like us on Facebook.
Secret 9/11 Data Revealed? The relationship between the United States and Saudi Arabia has always been tense. Now, our relationship is more strained than ever before. That's because Saudi Arabia's involvement in 9/11 may not be what we had previously thought…