A new report from The Telegraph today (Monday, May 9) revealed some major new details regarding the Saudi Aramco IPO.
It also revealed the deal's biggest problem - and how one country's investors could miss out on the largest stock offering in history.
Here's everything you need to know about the Saudi Aramco IPO's latest news...
Why One Country Could Miss Out on the Saudi Aramco IPO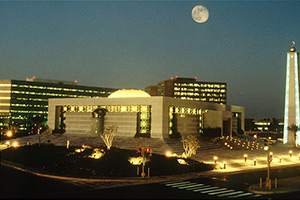 According to The Telegraph, the state-owned oil giant is seeking a three-way listing of its shares on London, Hong Kong, and New York stock exchanges.
And London's chance of being included in the Saudi Aramco IPO listing increased with last week's election. Over the weekend, Sadiq Khan became the first Muslim mayor of the United Kingdom capital. The election was widely covered by the Saudi media and highlights Britain's tolerant attitude toward Muslims at a time when such attitudes in the United States are hardening.
In fact, the anti-Muslim attitude of the United States' biggest political figure right now puts a U.S. listing of Aramco in serious jeopardy...
Saudi Arabia is upset over the anti-Muslim stance of Republican presidential front-runner Donald Trump. However, the Saudis are even more upset by Congress' attempts to pass a bill allowing 9/11 terrorist attack survivors to sue the Kingdom for damages.
Saudi officials maintain an Aramco listing in New York would open the country to "frivolous lawsuits." That means it's quite possible Saudi Aramco may shun New York and opt to list exclusively in London and Hong Kong.
The Saudi Aramco initial public offering will debut sometime in 2017 or 2018. Rumors of the Saudi Aramco IPO began back in January. But the government officially announced it last month as part of its long-term economic plan for the low crude oil price environment.
As the world's largest crude oil exporter, Saudi Arabia is racing to raise money to relieve some of its debt load. While Brent crude oil prices lost 35% in 2015, the country logged a record $98 billion budget deficit.
And although oil prices have surged 70% since hitting a 13-year low in February, the oil landscape remains challenging due to excess supply and waning demand.
The Saudi Aramco IPO would undoubtedly be the largest IPO of all time. The company is currently valued at roughly $2.5 trillion. That's about five times larger than any initial public offering in history. If the deal sold 5% of the company, it would raise a whopping $125 billion.
Despite the historic nature of the deal, some suggest finding buyers at the hefty offering price might be difficult.
In fact, if Saudi Arabia decides not to list shares in New York, the country could deter investment from one of these three massive energy corporations...
These Three Oil Titans Are Crucial to the Success of the Saudi Aramco IPO
Saudi Arabia is trying to convince global oil titans to buy shares of the Saudi Aramco IPO when it debuts. These companies include Exxon Mobil Corp. (NYSE: XOM), China's Sinopec Shanghai Petrochemical Co. (NYSE ADR: SHI), and U.K.-based BP Plc. (NYSE ADR: BP).
If Saudi Aramco decides to ditch New York, it's possible Exxon would refuse to buy shares and raise money for the deal.
But one of the most interesting aspects of the new Aramco news is its timing. The deal's new information comes just one day after a big restructuring of the country's government.
Over the weekend, Saudi Arabia's long-serving oil minister, Ali al-Naimi, was dismissed. He was replaced with Aramco's former chairman Khalid al-Falih, whose responsibilities will include managing the power sector and other natural resources.
OPEC officials said al-Falih's appointment makes it highly unlikely Saudi Arabia will change any oil policy. That means output cuts are unlikely when OPEC meets on June 2.
While al-Naimi supported an output freeze in Qatar last month, al-Falih is more interested in fighting for Saudi Arabia's market share by any means necessary.
As the country fights for control of the oil market, Aramco won't likely have to fight hard to find investor interest.
Despite any concerns, the Saudi Aramco IPO offers a historic opportunity for energy investors.
Stay informed on what's going on with the Saudi Aramco IPO by following us on Twitter @moneymorning or liking us on Facebook.
Open These 28 Pages: U.S.-Saudi Arabia relations have always been strained and complicated. But tensions have become much worse lately due to this move to expose the country's involvement in the worst terrorist attack in U.S. history...
Related Articles: