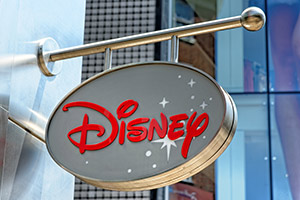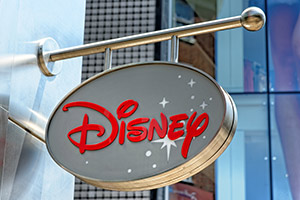 Walt Disney Co. (NYSE: DIS) reports its second-quarter earnings results after the bell on Tuesday, May 10.
Disney stock has climbed nearly 10% over the past month, and investors are wondering whether to buy Disney stock after it announces earnings.
But before we get to our recommendation for DIS stock in 2016, here's what analysts expect from Disney's Q2 earnings report...
The consensus earnings per share (EPS) estimate for Disney this quarter is $1.41, based on 32 analyst ratings. That's about $0.17, or 12%, higher than its EPS from Q1 2016. Analysts also expect around $13.21 billion in revenue, according to the consensus estimate of 30 analyst ratings. That's about $75 million more in revenue than Disney reported in Q1 2016, which was $12.46 billion.
Expect most of Disney's revenue growth to come from its studio and consumer products segments. The carryover from "Star Wars: The Force Awakens" should be the main driver. Disney's profit from Star Wars and its other hit movies, like "Zootopia," will offset headwinds from Disney's declining broadcast and cable segment.
In the past, investors have been critical of Disney for losing subscribers to its big channels, like ESPN and A&E. These media networks still make up the bulk of its revenue, and they're expected to bring in $5.9 billion this quarter, according to analysts. But as Disney's subscriber base shrinks, it won't be able to maintain its $13 to $15 monthly subscription fees for its cable channels. And once Disney adjusts its pricing to compete with popular online-streaming platforms, there will be an even greater drag on its cable segment.
Now that we've looked at Disney's Q2 earnings expectations, here's the one thing you need to know before considering Disney stock in 2016...
Is Disney Stock a Strong Investment in 2016?
Disney stock is a solid investment in 2016, but only if you're a long-term investor.
Disney may crush analyst expectations again Tuesday, but investors will sour on Disney stock in the short term if the company keeps sustaining subscriber losses.
Disney stock did rise 6% in the month following its Q1 2016 earnings results, even though it reported ESPN lost 4 million subscribers. But that was also its best quarterly earnings report ever, which eased investors' disappointment about ESPN.
And Disney won't always have record-breaking quarters to offset its cable segment headwinds...
Although industry analysts are skeptical about its future, ESPN and Disney's other popular networks may find a new home on streaming platforms in the upcoming years. This could help curb the revenue losses from Disney's declining cable segment.
Along with Disney's cable segment, the company's current C-level shakeup is unsettling some investors right now. Its Chief Operating Officer, Tom Staggs, stepped down last Friday. Staggs was set to replace Disney CEO Robert Iger in 2018, when he's expected to retire. Disney's board of directors has a knack for hiring C-level execs from within, but some board members say they're considering external candidates.
This shakeup could be another short-term headwind for the Disney stock price and is another reason to not buy for the short term.
While the company has some short-term challenges, there is one major reason to be bullish on the Disney stock price in the long term...
This Will Drive Disney Stock in the Long Term
The success of Disney's other segments are more certain than its cable division. And they're great reasons to consider investing in Disney stock for the long term.
The Star Wars franchise will continue to be a long-term revenue booster for Disney's studio division. The company is already working on the next movie in the "Star Wars" series, as well as a spin-off that follows the life of a young Han Solo.
The "Jungle Book" and "Captain America: Civil War" were also big box-office hits that'll impact Disney's Q3 results. "Captain America" is on pace to earn $200 million in domestic revenue over its opening weekend. Disney is also rolling out more Marvel movies in 2016.
For its parks and resort segment, Disney's new Shanghai resort will officially launch in June. Analysts predict the $5.5 billion theme park will attract 12 million in its first year, according to the Nikkei Asian Review. China has the fastest-growing economy in the world, and Disney's made a savvy move by taking advantage of that fact.
Disney has a price target of $122 by September 2017 based on the average of 33 analyst estimates. That's about 14% higher from its current price of $105 on Monday intraday.
Disney's current dividend yield is about $1.42 annually, with a yield of 1.4%, which is fairly standard for its industry. But it has raised its dividend twice in the past year.
The Bottom Line: Although Disney is going through a rough patch with its cable division and the departure of its COO, the entertainment company has great long-term prospects. Disney's studio segment and parks and resort division will continue to grow and generate revenue for years to come. And its cable division will likely adapt to take advantage of competing streaming platforms.
Tweet the author @cgsaucier, or leave a comment on Money Morning's Facebook page.
The Gold Mining Revolution: Technological advancements in gold mining have been stagnant, but one tiny Canadian company is about to change that. Its special extraction method will slash production costs and send gold prices soaring. In fact, this nano cap could disrupt the entire industry...