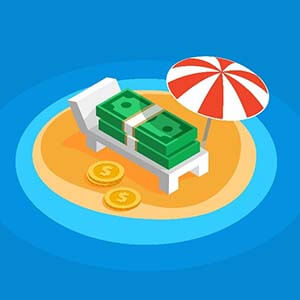 More than 300 leading economists from 30 countries issued a letter today to world leaders warning that there is no economic justification for allowing tax havens to exist.
Among the letter's notable signatories were famed economists like Thomas Piketty, author of best-selling "Capital in the Twenty-First Century," Angus Deaton, the current Nobel Prize-winner for Economics, and Olivier Blanchard, former IMF chief economist.
Despite having different views on what kind of taxation policies should replace the old, all of the letter's signatories agreed that "territories allowing assets to be hidden in shell companies or which encourage profits to be booked by companies that do no business there are distorting the working of the global economy," reported Financial Times earlier today.
The letter comes just days ahead of a summit on offshore corruption to be held in London on Thursday. Politicians from 40 countries, as well as World Bank and International Monetary Fund (IMF) representatives, are expected to be there.
Oxfam - an international group of 17 organizations that works to find solutions to poverty - coordinated the letter, which urged the UK in particular to "take a lead" in the push for more transparency in notable tax havens.
It pointedly targeted the UK because the nation has sovereignty over one-third of the world's tax havens, such as the Cayman Islands, the British Virgin Islands, Anguilla, and Bermuda.
The economists suggested that world governments come up with new global standards requiring companies to publicly report taxable activities in every country in which they operate.
Poor countries, the economists claimed, are the biggest losers as a result of these institutions.
Tax havens have received renewed mass attention of late because of the release of the Panama Papers on April 6. The group behind the mammoth data dump - The International Consortium of Investigative Journalists (ICIJ) - is also due to release more damning evidence to the public from Panamanian law firm Mossack Fonseca today.
The ICIJ: "The Panama Papers: Victims of Offshore"
Follow us on Twitter @moneymorning or like us on Facebook.
What's the State of the Economy? While most states have recovered from the Great Recession - they have not all done so equally. Some states are thriving now, like energy-rich Alaska and the Dakotas. But others - with big pension responsibilities - are trailing far behind, like these...
Related Articles: