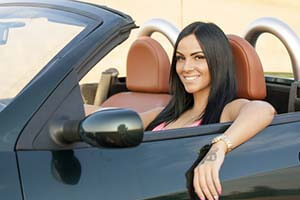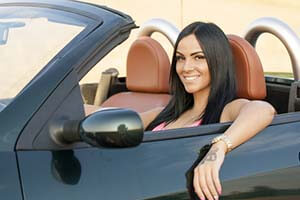 The Uber IPO looks less appealing to investors after the ride-hailing service threatened to pull out of Austin, Texas, on May 7.
Uber and competitor Lyft Inc. spent $8.6 million campaigning for a ballot known as Austin's Proposition 1. The ballot would have allowed the companies to self-regulate their drivers. But the proposition did not pass, and now Uber is threatening to leave Austin.
The $8.6 million campaign isn't a huge deal considering Uber has a $62.5 billion valuation. But it's the failed proposition that could have long-term ramifications.
Now ahead of the inevitable Uber IPO date, investors are wondering what this means for the public offering. We'll get to that, but we wanted to make sure Money Morning readers know more about the ballot results and why Uber is threatening to leave Austin.
Back in December 2015, the Austin City Council passed an ordinance that required more detailed background checks and regulations on drivers for transportation network companies. The ordinance would require Uber and Lyft drivers to undergo fingerprint-based background checks by February 2017, according to the
Statesman
.
Uber and Lyft spent roughly $200 on each vote they received, but only 44% of voters were in favor of Austin's Proposition 1. Both services said they want to stay in Austin, but wouldn't do so under the current ordinances.
Even though the new measures should increase safety, Uber and Lyft are worried about the long-term ramifications of this ordinance. Uber's drivers act as independent contractors. Requiring them to get fingerprinted could make Uber appear more as a direct employer.
You see, Uber's business model is only profitable if it can keep its drivers as independent contractors. If Uber were considered a direct employer of its drivers, it would have to provide benefits and unemployment taxes. That could cost hundreds of millions of dollars.
The short-term ramifications are lost revenue from one of the top 15 largest American cities, not to mention millions of wasted dollars in campaign money.
But ahead of the official Uber IPO date, the long-term profitability outlook is much more important. Here's what investors need to know now...
One Huge Red Flag Remains Ahead of the Uber IPO
The Uber IPO will be one of the most highly anticipated IPOs ever. Uber is already valued at $62.5 billion as of December 2015.
According to Reuters, bookings for Uber could reach $26.12 billion in 2016.
But Uber's greatest source of revenue is also its biggest liability: drivers.
Uber's fundamental business flaw is that it relies entirely on its drivers to generate revenue. A study conducted by a Princeton professor and an Uber official found that 62% of drivers either have a part-time job or a full-time job outside of Uber. That data suggests the drivers for Uber can't make a living from the company alone. That increases the rate of turnover.
And the rate of turnover is high. The study found that roughly half the people who drive for Uber aren't working for the company within a year.
If Uber is mostly viewed as a part-time job, then it will be much less appealing if the minimum wage is raised. The minimum wage will be increased to $15 per hour in California over the next six years, and presidential hopeful Hillary Clinton supports a $12 federal minimum wage. A higher minimum wage means there are more attractive job options and fewer people will want to drive for Uber part-time.
And fewer drivers means less revenue...
Aside from struggling to keep drivers, Uber also has extensive competition. Even though Uber partnered with Lyft for the campaign in Austin, it is still its biggest competitor within the United States. Uber faces the constant threat that Lyft will increase its driver payout, which means Uber would have to pay drivers more and cuts its own commissions.
The Uber IPO will be exciting, but the long-term issues with the transportation company will make owning Uber stock a risky proposition.
The Bottom Line: The Uber IPO became less attractive to investors after the company lost a ballot in Austin, Texas, to protect its business model. Now, Uber plans to suspend operations in one of America's biggest cities. With fundamental business flaws, your money is best left on the sidelines when the inevitable Uber IPO hits the market.
Jack Delaney is an associate editor for Money Morning. You can follow him on Twitter and follow Money Morning on Facebook. 
The Facebook Stock Split: We know that Mark Zuckerberg plans to offer a Facebook stock split to keep control of the company. But more importantly, investors want to know if this is a good time to buy FB shares. Find out here...