The SolarCity Corp. (Nasdaq: SCTY) stock price crashed more than 25% to $16.50 today (Tuesday) after reporting weak Q1 2016 earnings and issuing weak forward guidance. With today's drop, the SCTY stock price in 2016 is now down more than 67%.
After Monday's close, the solar power company, founded by entrepreneur and Tesla Motors Inc. (Nasdaq: TSLA) CEO Elon Musk, reported an adjusted loss of $2.56 in Q1. That missed expectations by $0.19.
However, revenue was reported at $123 million, which beat forecasts of $110 million.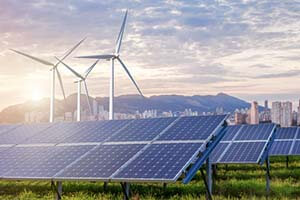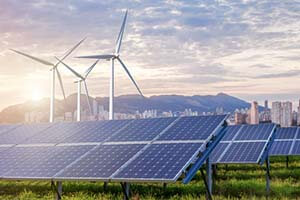 While sales rose 81.8% in the quarter, total operating expenses surged 54%. SolarCity said it deployed 214 megawatts of solar power in Q1, a 40% year-over-year increase. That jump in expenses is one of the major reasons the SCTY stock price is crashing...
But those expenses did allow the company to exceed its projected 180 MW output in the quarter. The company announced that it completed a utility-scale project in Maryland earlier than anticipated.
But the cost per watt was $3.18, which was an increase of 19% quarter over quarter. That was largely due to lower volumes. Installation costs rose 3% quarter over quarter to $1.98 per watt amid a larger mix of higher-cost commercial projects.
"We had a bunch of headwinds that hit us all at the same time," the company stated. "These have all been addressed."
The lower volumes also drove up the company's costs to acquire new business. Officials said it will take "about two quarters" to get back to normal customer acquisition cost levels. SolarCity was also able to raise $728 million in financing during the quarter for its rooftop solar systems.
But the biggest reason the SCTY stock price today is tanking is the downbeat forward guidance. The company projects sales of $135 million to $143 million in Q2. That was below analyst forecasts for $151 million.
Once a high-flying solar stock, the Solar City stock price has now dropped nearly 73% in the last 12 months. And here's what investors need to know moving forward...
What's Next for the SCTY Stock Price in 2016
SolarCity stock became a Wall Street favorite in 2013 thanks to its rapid growth.
Fueled by no-money-down financing that led to hurried growth in solar installations, the SolarCity stock price rose 376.28% from 2012 to 2014. Its growth pace started to slow in 2014, and the SolarCity stock price fell 10% that year.
Late in 2015, the company said it would slow its growth speed and sharpen its focus on generating cash.
But that slower growth has alarmed investors and caused the SCTY stock price to tank...
Legendary short-seller Jim Chanos in late 2015 criticized SolarCity, comparing it to a subprime lender. SolarCity's dismal results also rekindled the painful memory of the high-profile downfall of its competitor, SunEdison.
Late last month, SunEdison filed for bankruptcy protection after years of feverish deal-making. Investors watched as the SunEdison stock price tumbled 99% over the last nine months.
And following yesterday's dismal earnings, a number of analysts cut their SolarCity stock price targets...
Bank of America/Merrill Lynch downgraded SolarCity to "Neutral" from "Buy." The firm calls SolarCity a "show-me story" and remains cautious about SolarCity's ability to manage growth and costs.
Needham Research said the rising cost of capital has substantially reduced the value creation for a business that constantly needs financing. The firm is also concerned over rising expenses as SolarCity's growth slows. Needham recommends investors stay on the sidelines, even after the sell-off.
Stifel Research trimmed its 12-month SolarCity price target to $46 from $56 but maintained its "Buy" rating.
At $16.60, the SolarCity stock price is down 66.45% year to date.
Despite today's SolarCity stock price plunge, Money Morning Global Energy Strategist Dr. Kent Moors says "solar is here to stay."
"There's now a confluence of technology and economy that assures these new energy sources will continue to be adopted and improved upon - at ever-increasing rates."
Investors can get exposure to solar stocks and the industry's incredible profit opportunity through our favorite solar ETF pick for 2016...
Follow us on Twitter @moneymorning or like us on Facebook.
Related Articles: