The Valeant Pharmaceuticals stock price fell another 20% this week after new records were released that shed light on the company's operations.
The Senate Special Committee on Aging released a report on Monday that revealed Bill Ackman had been preparing for the VRX stock price crash back in October 2015. Ackman's Pershing Square Capital Management is among Valeant Pharmaceuticals International Inc.'s (NYSE: VRX) largest investors. According to the report, Ackman reached out to Valeant officials in October 2015 to warn the company it was facing a "death spiral."
Since October 2015, the Valeant stock price has crashed more than 84%.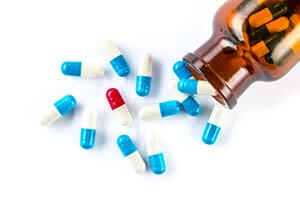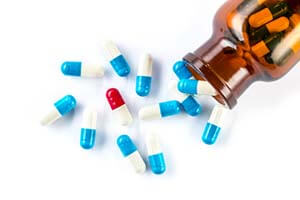 In October, famed short-seller Citron Research released a damaging report that sent the VRX stock price tanking. Citron maintained that Valeant worked with the specialty pharmacy Philidor Rx to create a network of fake pharmacies that would drive Valeant's sales. Citron went as far as to call Valeant the next Enron.
The Citron report was devastating to the VRX stock price. And this week's report that Ackman has been warning the company for months has sent Valeant stock down another 20%.
"I don't think you are handling this correctly and the company is at risk of getting into a death spiral as a result," Ackman wrote in an Oct. 27 email to then-Valeant CEO J. Michael Pearson.
In a second email on the same day to Pearson and company officials, the billionaire hedge fund investor stressed how desperate the situation had become.
"You have previously made the mistake of waiting while Rome is burning," Ackman continued. "There is now a configuration. It takes no time to prepare for a conference call to tell the truth. The time is today. We are on the brink of a tragedy. Please do the right thing. I am reachable on cell if you have any further questions."
Valeant initially denied the allegations but went on to cut ties with Philidor. The drugmaker also appointed a special board to investigate Valeant's relationship with Philidor and delayed filing its 2015 annual report amid the review.
Valeant restated $58 million in revenue for 2014. It also reduced net income by $33 million and EPS to $0.09. The company said it found misstatements in Q1 2015 that slashed revenue by $21 million.
Last summer, the Valeant Pharmaceuticals stock price had traded as high as $263.81 per share. This week, VRX stock hit a low of $25.27. That's a drop of more than 90%.
And while the Valeant Pharmaceuticals stock price may look like it's trading at an incredible discount, the company's woes are far from over...
We Are Avoiding Valeant Pharmaceuticals Stock in 2016
On May 2, Joseph Papa stepped in as the Valeant CEO. The former CEO of Perrigo Plc. (Nasdaq: PRGO), Papa has a long and impressive resume in the healthcare space. But the industry veteran himself acknowledges the challenges ahead.
Investors will get a clearer picture of Valeant's operations on June 10. That's when the company said it will file its Q1 2016 report.
Valeant said Monday it still expects Q1 sales of $2.3 billion to $2.4 billion. EPS is expected to come in between $1.30 and $1.55. That's in line with consensus estimates for EPS of $1.37. The company also said it expects future filings to be on a timely basis.
But until Valeant reports, investors won't know where the revenue came from. And they also won't know if those numbers are sustainable.
Money Morning has been bearish on Valeant Pharmaceuticals stock for nearly a year. Our experts saw the Valeant stock price drop coming and frequently warned investors to avoid buying any dips.
Despite the recent housecleaning at Valeant and the company's upbeat Q1 projections, we're watching this stock from the sidelines.
Follow us on Twitter @moneymorning and like us on Facebook.
Why We're Watching These Four Tech Companies in 2016... The IPO market has been extremely slow in 2016. But that's about to change. And we're following these four massive tech companies set to make a huge splash in the IPO market in 2016...
Related Articles: