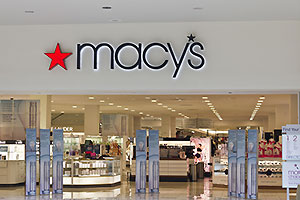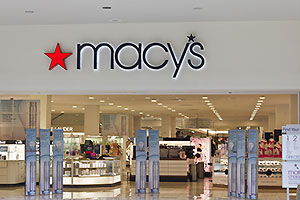 The Macy's stock price plummeted 15% yesterday (Wednesday) after the retail giant reported its fifth straight quarter of sales declines. The Macy's stock price is now down nearly 53% in the last year.
Macy's Inc. (NYSE: M) reported adjusted earnings per share (EPS) of $0.40, beating Wall Street's expectations of $0.36. But Macy's fell well short of the $5.93 billion in revenue Wall Street expected, reporting just $5.77 billion.
Your Retirement at Risk: The Puerto Rico debt crisis is not as remote a problem as you might think. Here's how it could have a direct impact on your retirement fund...
EPS and revenue also saw a massive decline from the same time a year ago. In Q1 2015, Macy's reported $0.56 on $6.23 billion. So for this quarter, EPS was down 28% and revenue was down 7%. CEO Terry Lundgren said the company is facing weak consumer spending levels for apparel.
Wall Street was surprised when the M stock price fell 15% yesterday, but there was one person who wasn't...
You see, Money Morning Chief Investment Strategist Keith Fitz-Gerald told readers in December that retail stocks are dead. Fitz-Gerald warned that it's no longer safe to invest in retail stocks just because they seemingly mirror a consumer-driven economy.
One of the big reasons retail stocks are dead is the decline of U.S. malls. Within the next 10 years, analytics firm Green Street Advisors projects 15% of U.S. malls will be converted to non-retail space or simply fail.
Fitz-Gerald believes this is a conservative estimate. He projects as many as 50% of all U.S. malls will fail within the next decade. Big malls used to attract consumers through major retailers.
But consumer habits have changed, and retail stores can no longer afford to operate physical locations. So even if retailers wanted to stay in malls, they are going to be forced to relocate or completely abandon their physical location.
Fewer locations means lower sales. And that's contributing to the plummeting Macy's stock price.
While retail stocks like Macy's are no longer a safe haven, Fitz-Gerald discovered an incredible opportunity. In fact, this investment opportunity has provided returns of 9.62% over the last three months. Find out more on how you can make investing profitable right here...
Jack Delaney is an associate editor for Money Morning. You can follow him on Twitter and follow Money Morning on Facebook.