Looking for penny stocks to buy right now? Penny stocks – those that trade for $5.00 or less – can provide savvy investors with great returns. On a $3.00 stock, a rise of $0.50 is more than 15%, and that can happen in a day.
Upswings, though, are not the only market swings that occur. Downswings can be just as frequent.
Investors need to have good risk tolerance to look for penny stocks to buy, and be aware that they are a speculative class of investments.
Here are four things every investor looking for penny stocks to buy needs to do as they begin their exploration.
Four Steps to Take When Looking for Penny Stocks to Buy Right Now
Step One: Research Companies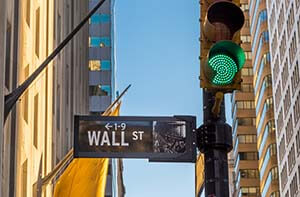 Penny stocks have been subject to scams in the past: heavy promotion of stocks that have poor financials or a shell structure, or stocks that are pump-and-dump schemes. As a result, you need to know what the companies do and what their financial picture is.
Information can be found from investment companies, newspapers and magazines, and the company's website. Look especially for an annual report or a 10-K, which is a summary of a company's financials. Make sure that the board of directors or CEO is not slated to receive most of the projected cash or profits. (That's one sign that the company is not a safe investment.)
You can also call or write for information on a company you're interested in. If a company has no information, or the information does not explain clearly its products, plans, and financials, consider yourself forewarned. Avoid the shares of that penny stock.
Step Two: Look for Companies Trading on the Major Exchanges
Although many penny stocks to buy have historically been traded on the Over-the-Counter Bulletin Board or the Pink Sheets, there are plenty on the New York Stock Exchange and the Nasdaq. Investors looking for penny stocks to buy need to focus on shares trading on these latter two exchanges for two main reasons.
First, the company's reporting requirements are more stringently regulated. Second, that means that finding information on them will in all likelihood be easier.
Step Three: Target Companies with Cutting-Edge Products and Technologies
Many penny stocks to buy are engaged in research and development of new products. Their share prices are low partly because, if they are in the R&D stage, their products may not be in a sales pipeline yet. A sales pipeline is when the revenue starts to roll in.
If a company whose shares trade as a penny stock does bring a successful product to market, its shares can be positioned to skyrocket. In some cases, a successful product may make buyout partners come calling. This kind of courtship can also send stock prices climbing.
Step Four: Invest a Prudent Share
Penny stocks can be very volatile. In part, this is due to their R&D pipelines – news on innovative products can be a market mover. It is also partly due to their low prices. A move of just a few cents may amount to a considerable percentage of a penny stock's price.
Because of the volatility, Money Morning recommends that investors be prudent not just with what they invest in, but also how they invest in it. No single penny stock investment should constitute more than 2% of your portfolio. Penny stocks, in general, should form just a small percentage of any overall portfolio.
So now that you know the four steps, what are the best penny stocks to buy today?
Two Penny Stocks to Buy Right Now
Fuel Cell Energy Inc. (Nasdaq: FCEL) is one of our top picks for lower-priced shares right now. Why? The reasons fall under reason number three above: It has innovative products in the "green energy" sector. FCEL is engaged in hydrogen fuel cell enterprises and for the past 10 years has focused on onsite "microgrid" fuel cell power plants.
This segment of the business is just beginning to establish traction. Fuel Cell can design, build, and operate the fuel cell power plants and has also developed technology for more efficient fuel cells. Another part of the business is capturing emissions from older forms of energy, such as coal and natural gas.
FCEL was in the news in early May due to a partnership agreement signed with Exxon Mobile Corp. (NYSE: XOM). Under its terms, FCEL will be developing technology to reduce carbon dioxide emissions from natural gas power plants and facilities with significant carbon dioxide emissions.
Fuel Cell's Chief Executive Chip Bottone commented that an added benefit of the carbon capture configuration for power plants is a decrease (of approximately 70%) in the emission of smog-producing nitrogen oxide.
FCEL shares climbed over 19% on the news.
In a special report several months ago, we projected that FCEL shares, currently trading at $5.94, will rise to more than $14 in a year, over double the current price.
However, there's a three-year time horizon that will also enlarge the company's pipeline and drive the share price even further.
The price-to-sales ratio is 1.24, significantly lower than its peers Plug Power Inc. (Nasdaq: PLUG) at 5.41 and Ballard Power Systems Inc. (Nasdaq: BLDP) at 3.85. If FCEL increases its revenue to $500 million in three years, which is doable given that Street consensus is $245 million in a year, the share price would be $21.85 on the same P/S ratio in 2019. If the P/S ratio reaches 1.77, the S&P 500 average, the potential price is higher than $31 – more than five times today's price.
In early April, Roth Capital also recommended the stock and estimated that its share price would double in a year.
One More Penny Stock to Buy Now
Lucas Energy Inc. (NYSEMKTS: LEI) is a Houston-based independent oil and gas company that is a top Money Morning penny stock to buy pick as well. Money Morning notes that a major rebound in the energy sector could move LEI shares nicely to the upside.
Want regular advice on the market? Check out Money Morning's Private Briefing service.
Follow  Money Morning on Facebook and Twitter.