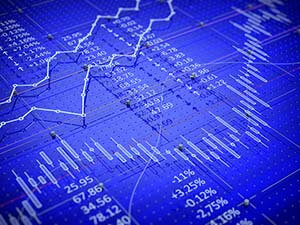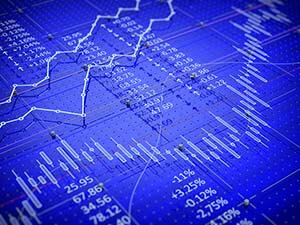 In the wake of lackluster markets, an earnings season that saw major market leaders like Apple Inc. (Nasdaq: AAPL) plummet, and a weakening economic picture, investors are wondering where to invest. What about these cheap stocks to buy now…
Investors wanting to know more about cheap stocks to buy now can first focus on what is meant by cheap stocks. It doesn't always just mean those selling for a low price, of course. A stock's price, by itself, means nearly nothing. Shares selling for $10.00 each are expensive if there are no products or sales to back up the price.
Generally, when stocks are described as cheap, it is a comparative measure. It may be versus some type of valuation – the price to sales ratio, the price to earnings ratio, or the price to book value.
Stocks to buy may also be cheap versus an expectation. If a company is a major leader in a market, and that market is expected to rise exponentially, the stock may be considered cheap relative to the projected expansion of a market.
The reasons for a stock being cheap at a particular time also vary. The price of some stocks, like Apple, can be hit by earnings reports that miss analyst expectations. The resulting sell-off may convey investor sentiment about a miss. But if it's only a miss – if a company's businesses remain strong and its outlook robust – an earnings-driven decline may simply have converted the share price into a bargain. In other words, a relatively cheap stock to buy now.
Share prices can also be hit by market doldrums, by sector, or after a large run-up. These moves do not necessarily affect the fundamentals of a company (its products, sales, and execution of plan). As a result, they can become cheap because of falling share prices.
So, what's an investor looking for cheap stocks to buy now to do? Here are two recommendations for stocks to buy that are cheap relative to their markets and product potential.
Cheap Stocks to Buy Now No. 1: FitBit
Unlike AAPL, FitBit Inc. (NYSE: FIT) reported earnings that exceeded estimates, at $0.10 per share versus Street estimates of $0.02. Not only that, but its revenue beat estimates as well, at $505.4 million, higher than analyst projections of $443.3 million. The company also provided estimates above its past indications, at $1.12 to $1.24 per share.
Yet despite this strong showing, the shares dropped 15% after the earnings report. It's a classic scenario that can make a stock price cheap – and put it on the "stocks to buy now" list.
Why did it drop? Investors are concerned about a weak second quarter. Although FitBit projected higher than previously expected yearly earnings, it dropped the projection for the second quarter to $0.08 to $0.11 per share from the previously anticipated $0.26.
Money Morning believes that this week's decline, especially in the context of a nearly 52% plummet year to date and the company's market position, creates a buying opportunity for FitBit.
Sales of its wearable devices are expanding at a rapid rate. Last year, FitBit sold 21.3 million devices – the highest of any competitor company. That figure doubled the 2014 total of 10.9 million. In Q1, it sold 4.8 million devices.
FitBit's market is in the middle of a growth wave. Smartwatch adoption is expected to grow 48% from 2015 through 2017. Gartner Inc. estimates global sales of 274.6 million wearable electronic devices total in 2016, a nearly 19% jump from 2015's 232 million units. Gartner's analysis indicates that wearable electronic devices revenue will equal $28.7 billion in 2016. Almost $12 billion will stem from smartwatches.
Cheap Stocks to Buy Now No. 2: Alibaba
Alibaba Group Holding Ltd. (NYSE: BABA) made investment history in the fall of 2014. Why? Because of one of the biggest initial public offerings Wall Street had ever seen. It's a Chinese-owned company that operates primarily in mainland China.
Money Morning Director of Technology & Venture Capital Michael A. Robinson named BABA one of his top stocks to buy now for April – and it's cheap according to our standards…
The company reported earnings this week. Revenue, at $3.7 billion, rose 39% from the year-prior period, the highest pace of growth in four quarters.
Cheap, though, at a current price of $78.75 – because of the growth taking place in China overall and in Alibaba's markets in particular.
Look at urbanization figures alone. In 1990, just over one-quarter of the population of the Chinese mainland lived in cities. By 2015, more than half did. By 2025, 300 million more people will have moved from rural areas to the cities, according to projections from the Chinese Ministry of Housing and Urban-Rural Development.
Therefore, despite hiccups on the road during China's period of rapid growth… rapid growth over the next decade will happen. That creates a huge investment opportunity.
Alibaba, which engages in business to business and business to consumer enterprises across many sectors (investment, entertainment, and healthcare are just three) has already profited from the growth in China. In the dismal 2015 economic year for China, Alibaba's year-on-year revenue climbed 45%. Its net income rose 4%, and revenue increased a nice one-third to $8 billion.
Robinson, though, points to a future opportunity as a major driver of Alibaba's stock: online healthcare provision, or medical e-commerce. Although the population is urbanizing, the population is also vast, so plenty of people remain in rural villages. Using Alibaba's online system, villagers can teleconference with physicians and receive a diagnosis and prescriptions. (Alibaba delivers prescriptions the next day.)
A trial of the system in January was very successful. Robinson notes that Caixin Online pegged China's online healthcare delivery market at roughly $31 million in 2009. By 2015, it had risen to $2.4 billion. That's skyrocketing growth, nearly 675%.
Overall, McKinsey & Co. estimates that healthcare spending in China will jump from approximately $350 billion in 2015 to $1 trillion by 2020. That's exponential growth.
In addition, China moved to an accelerated pharmaceutical deregulation system in 2014. That translates to increased control of the supply and distribution to private companies like Alibaba.
Trading moves were muted in the week, as investors questioned some of the company's strategic moves and focused on its competition. However, RBC Capital hiked BABA's target price to $108 from $89 after the earnings report and maintained its outperform rating.
More on the Best Cheap Stocks to Buy Now
Want the latest on the best stocks to buy? Sign up for Money Morning's Private Briefing.
Follow  Money Morning on Facebook and Twitter.