Finding the best dividend stock to buy is more profitable than investing in the broader market. While the S&P 500 only offers an average dividend yield of 2.1%, the Dow Jones U.S. Dividend Index boasts a 3.8% yield.
Money Morning Director of Tech & Venture Capital Michael A. Robinson – a veteran of Silicon Valley with more than three decades of investing experience – just recommended a great dividend stock to buy in 2016. This stock currently yields 4.45%, which is higher than the average yields of the S&P 500 and Dow Jones Industrial Average combined.
It's also seen immense growth over the last 10 years. The stock's payout has increased by 39% since 2006. And the company has hiked that dividend payout for 11 straight years.
But the strong dividend isn't the only reason Robinson likes this stock. This company is also a leader in a high-growth industry that's well on its way to hitting a $115 billion valuation…
Our Dividend Stock to Buy Is at the Center of This Innovative Market
This $115 billion industry is called Energy-as-a-Service (EaaS). It promotes a business model that manages energy and electricity more efficiently than it currently is.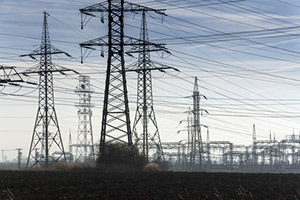 You see, consumers have always received their power directly from local utility companies. But many of these firms don't efficiently manage their electricity because they don't actually check to see if it's being sent out to the right places and used properly. In fact, one study found that 60% of power outages were reported by the customers before utility firms found out about them.
EaaS plans to solve this problem. By wirelessly connecting to smart devices to gauge how they consume power, EaaS companies can send the right amount of electricity to devices that need it. In other words, these firms "talk" to smart devices to make sure power needs are met and no electricity is misappropriated.
"That's a powerful idea for customers, but it's revolutionary for a company's profits," Robinson said on May 3. "All of this 'saved' power will be transferred to other users without companies spending billions on building new power plants."
And several companies are starting to capitalize on the revolutionary idea. Utility giants like Duke Energy Corp. (NYSE: DUK) and Edison International (NYSE: EIX) have established EaaS divisions in their respective East and West Coast regions.
The best part about the dividend stock we're recommending today is that it's not a utility stock. But it's poised to explode from the EaaS market thanks to the company's critical role in making EaaS even possible.
This Is the Best Dividend Stock to Buy Now in the EaaS Sector
Our dividend stock pick is Verizon Communications Inc. (NYSE: VZ).
Investors know Verizon as the second-largest telecom and wireless firm in the United States behind AT&T Inc. (NYSE: T). The company has a $208.4 billion market cap and earned a 2015 profit of $39 billion just from its wireless sector alone.
But many don't know it as the newest entrant to the EaaS industry. The company recently introduced Grid Wide Utility Solutions – a service that lets utility firms read electricity meters through Verizon's wireless network. That means it will be able to easily manage and appropriate electricity to different devices within a person's home.
"Its wireless segment makes all the difference," Robinson noted. "The firm is already connected, literally, to tens of millions of customers and counting, thanks to its high-speed fiber optic service, FiOS."
With an easy way to access power grids via its popular FiOS service, it's clear Verizon will become a leading non-utility EaaS player.
As of May 18, Verizon stock is up 9.5% in 2016 to its latest close of $50.90 a share. We give the VZ stock price a one-year target estimate of $52.30 – up 2.2% from its last close.
Verizon is on the Dividend Achievers Index – a list of companies that have hiked their dividend for at least 10 consecutive years – because it has hiked its payout for 11 straight years. Its historical payout ratio – or the percentage of earnings distributed as dividends to shareholders – is 51%. That's well above the S&P 500's average of 30%.
While those gains are conservative, our dividend growth projections are anything but. Right now, Verizon offers an annual dividend of $2.26 per share and a yield of 4.4%. By taking its current yield and multiplying it by our stock price target, the annual dividend could grow to at least $2.33 per share over the next year.
These growth prospects make Verizon a top dividend stock to buy in 2016.
Alex McGuire is an associate editor for Money Morning. Follow him on Twitter at @AlexMcGuire92.
Like us on Facebook: Money Morning
The Best Defense Stock to Buy Right Now: This company we're recommending is the premier blue-chip defense stocks. It boasts several long-term government contracts that will ensure a steady stream of profits over the next decade. And with revenue projected to reach $50 billion by next year, now's the best time to invest…