"Boom and Bust" Brazil's long political drama is reaching a fever pitch. Yesterday morning, the Brazilian Federal Senate voted to impeach President Dilma Rousseff. While the Senate still has to convict her, she'll be suspended from office until her trial ends.
Rousseff stands accused of being at the very heart of a vast web of corruption that's brought South America's biggest, most diverse economy into a biting recession.
Rousseff and her many supporters call the impeachment proceedings "a coup," while her opponents call it "justice." Brazil's divided society has taken to the streets with near-daily demonstrations and violence between the two sides.
What's more, all of this is taking place against a backdrop of plunging commodities, double-digit inflation and interest rates, a collapsing real, and, yes, even the dreaded Zika virus.
In other words, conditions are perfect for what could be the contrarian play of the year.
Remember, the United States has seen low growth, political gridlock, and social upheaval, all while its stock market went stratospheric. The effect in Brazil is likely to be stronger and more lucrative; GDP shrank 3.95% last year, but Brazilian stocks have surged 35% in the past three months alone, and they've historically shot up by more than 1,000% at times like these.
There's always opportunity in chaos, if you go where the growth is. And we're going to get huge exposure to that growth, with almost none of the downside, on this play...
Brazil's Good Times Always Fade
Charles de Gaulle once observed, "Brazil is the country of the future... and always will be."
That's the kind of dichotomy that's ever-present in Brazil. The country's potential seems endless; its large, diverse population lives in a vast, productive land, packed with natural resources and mineral wealth at the heart of the South American continent.
When conditions are right, its economy booms... But that creates excesses, attracts corruption and malinvestment, and eventually exhausts itself in a bust.
Here's what I mean...
It's a big understatement to say Brazilians love their soccer and take it very seriously. Two years ago, the nation of 200 million hosted the World Cup. The final tab was over $12 billion - three times more than the $4 billion South Africa spent in 2010 when it hosted the massive quadrennial tournament.
The Fédération Internationale de Football Association (FIFA) required the construction of eight stadiums; Brazil built 12 instead. Brazilians were left with such a bitter taste, over 60% thought the event would be bad for the economy.
When asked who they'd most want to see lose during the World Cup, most Brazilian futebol fans answered longtime archrival Argentina. But... coming in a close second, they wanted to see Brazil lose. In other words, disdain was pervasive.
And now they're gearing up to host the 2016 Summer Olympics. What could possibly go wrong?
For well-positioned investors, not much...
Brazil's Economic Bust Brings Profit Opportunities
The country faces a long list of challenges.
Brazil's economic growth has lagged that of its neighbors and other BRICS nations in the last few years. With Rousseff as president in her first mandate from 2011-2014, growth averaged 2.2%. But in 2015, that reversed dramatically to shrink by 3.8%, with 2016 expected to be another negative year.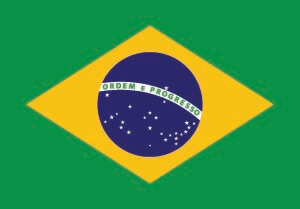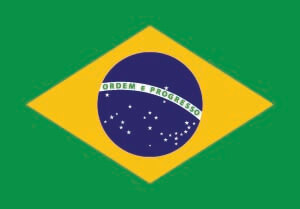 The 2014 budget deficit doubled to 6.75% of GDP, and has topped 10% since. National debt may appear manageable at 70% of GDP, but with interest rates running near 14%, maintaining that debt is challenging. Unemployment is near 9% and is expected to rise. Disposable incomes are down and so is consumer confidence, currently at its lowest since 2005.
Crashing oil, iron ore, and other commodities have weighed heavily on the economy.
Heck, it's gotten so bad some cities even cancelled carnival celebrations or withdrew public funds this year, citing restricted budgets.
Things could hardly look worse.
But here's the thing, with sentiment so low, just a small improvement could act like a lever, amplifying gains that could go a long way. It's likely we've already seen that pivot - as you're about to see, our broader Brazil play has gained nearly 24% since October.
The last time Brazil's stocks entered a bull market in 2002, they exploded by over 1,000%.
Now we'll have virtually a ground-floor shot at the next bull...
The Best Profit Play on Brazil Right Now
Back in October, I told you that Brazil made for a great contrarian play, and the best way to do that was with the iShares MSCI Brazil Index ETF (NYSE Arca: EWZ).
The fund has returned market-crushing gains of more than 23.5% since I recommended it, and we're making 2.89%, or $0.23 a share, to hold it.
EWZ remains an attractive way to play Brazil, and I certainly recommend hanging onto it, but it's time to boost our Brazil profits with a more targeted opportunity.
Telefônica Brasil SA (NYSE ADR: VIV) is the country's largest telecom company. It provides a full range of fixed-line and cellular services to residential and corporate clients. It's looking mighty attractive, too, with a market cap of close to $20 billion, a price/earnings ratio just over 19, and a 2.35% yield.
Telefônica Brasil recently reported its Q1 2016 net income had almost tripled year over year. That was in part thanks to tower sales, but also a result of trimming costs in the wake of their acquisition of broadband provider Global Village Telecom (GVT).
I think there's a lot more growth in store, as the company has recently launched postpaid and prepaid data plans, and intends to bring more such offerings to market soon. Currently, just 13% of subscribers in Brazil use 4G devices, and smartphones as a whole have been underutilized. That presents tremendous opportunity to expand revenue as 4G users consume 86% more data than 3G users.
The stock appears to be consolidating, building up for a possible breakout above the $13 level. From there, the next targets would be $15 and then $18, which would represent more than 38% in gains.
Even a small change in sentiment for a market like Brazil has historically led to dramatic returns - returns that we've already put in our own pockets, and likely will again.
All signs are pointing to just that kind of reversal right now, which makes this contrarian play irresistible.
Follow Money Morning on Facebook and Twitter.
Brazil isn't the only investment offering a big "chaos premium" right now. Here at home, America's once-unstoppable retail sector is in crisis - Sports Authority and Aeropostale have already declared bankruptcy. Now six other giants of America's crumbling retail empire are about to go down, but you can make some serious money when they do. Click here to get Michaels' Sure Money investor briefings at no charge, and you'll get all his recommendations for trading the Great American Retail Collapse.
Here Are 10 "One-Click" Ways to Earn 10% or Better on Your Money Every Quarter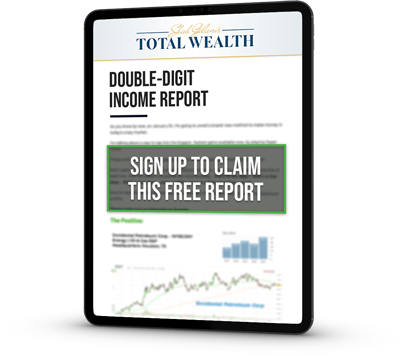 Appreciation is great, but it's possible to get even more out of the shares you own. A lot more: you can easily beat inflation and collect regular income to spare. There are no complicated trades to put on, no high-level options clearances necessary. In fact, you can do this with a couple of mouse clicks – passive income redefined. Click here for the report…