The Uber IPO took a massive hit from a major competitor today when Apple Inc. (Nasdaq: AAPL) announced it has invested $1 billion in Didi Chuxing. The company is Uber's biggest competitor in China.
Didi Chuxing is based in Beijing and is a one-stop mobile transportation platform. The company announced the news Friday morning in China.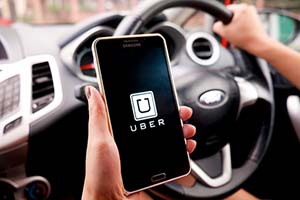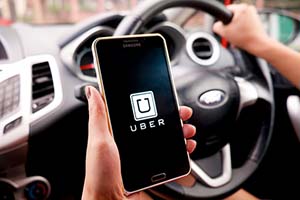 This is the latest development in the intense competition between Uber and Didi Chuxing. The former currently dominates the industry in the world's most heavily populated country and second-largest economy.
The two heated rivals, vying for drivers and riders, are offering myriad incentives in attempts to get people to sign up for their services.
Uber has been struggling in China. The ride-hailing app said in February it is losing over $1 billion a year in China. That has some investors wary ahead of a possible Uber IPO date.
Meanwhile, Didi dominates with an 87% market share and has the backing of some of China's biggest Internet titans, including Alibaba Group Holding Ltd. (NYSE: BABA) and Tencent. The company is reportedly valued at $25 billion.
"We admire [Apple] on many, many levels in terms of innovation, in terms of cutting-edge technology," Jean Liu, Didi's president, said during a news conference. "There are always a lot of things we can learn from Apple."
Apple is faced with waning smartphone sales in the United States and a global market that has become saturated. That's why the company is betting on new areas and ventures. China is one of the company's biggest targets.
Apple's investment in the Chinese ride-sharing program comes on the heels of the tech giant's first-ever quarterly drop in iPhone sales. When Apple posted results for the quarter ending March 31, the company's uninterrupted eight-year streak of growth since the device's debut in 2007 came to an end. Apple sold 51.19 million iPhones in the quarter, down from 61.17 million units a year earlier.
"We are making the investment for a number of strategic reasons, including a chance to learn more about certain segments of the Chinese market," Apple told Reuters.
Apple's hefty investment and Didi Chuxing's leading presence in China is a blow to the eventual Uber IPO and the company's Chinese expansion. Didi Chuxing has a presence in more than 400 cities in China. Uber expects to expand to 100 cities in the Asian nation by the end of 2016.
Uber CEO Travis Kalanick appeared to shrug off the news tweeting, "Girlfriend owns @apple shares which makes her a didi investor…"
However, there's no joking about the growing number of obstacles Uber faces as it prepares for the eventual Uber IPO in 2016 or 2017. And today's news isn't even the biggest challenge for the company…
Issues Mount Ahead of Uber IPO Date
Uber is facing issues around the world, not just in China.
Uber recently pulled out of Austin, Texas, in protest of city regulations that their drivers must submit to fingerprint background checks.
The company also received a setback this week when Newark's city council voted to forbid ride-hailing companies from operating at one of Newark Liberty International Airport's Terminals and at two train stations.
Uber has also pulled out of three major German cities after a court ban on using unlicensed (commercial) drivers. Uber is also banned in Rio de Janeiro, Brazil's second most populous city and site of the 2016 Summer Olympics.
Still, interest in an Uber IPO is high. And the offering will unquestionably be one of the most highly anticipated IPOs – whenever that might be…
Currently valued at $62.5 billion, Uber is not intently focused on an IPO, according Chief Financial Officer Gautam Gupta.
Gupta said at an investor conference Tuesday, hosted by SunTrust Robinson Humphrey in San Francisco, that the company honestly doesn't have a timetable for an Uber IPO.
"We literally spend no time internally as a management team thinking about an IPO," Gupta said. "The fact of the matter is we're just so busy trying to build an amazing company that we haven't gotten to it."
Gupta added "there will come a time" for an Uber IPO. However, CEO Kalanick has said he's "going to make sure it happens as late as possible."
Continue following Money Morning for updates ahead of the Uber IPO date.
Follow us on Twitter @moneymorning and like us on Facebook.
The Facebook Stock Split: We know that Mark Zuckerberg plans to offer a Facebook stock split to keep control of the company. But more importantly, investors want to know if this is a good time to buy FB shares. Find out here…
Related Articles: