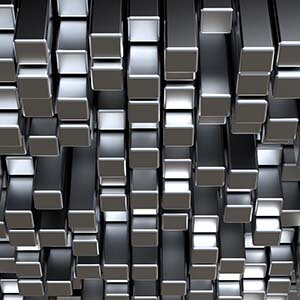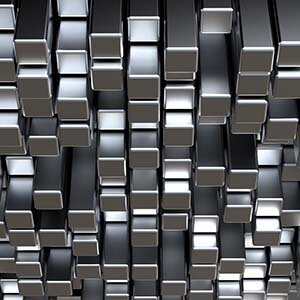 With silver prices up in 2016 – rising more than 20% on the year – there's a nice break in the silver bear market that ran from 2010-2015.
While 2015 was a rallying year for the stock market, the global commodities markets didn't fare as well. Investing in silver and other precious metals in 2016 is an entirely different story, however, as a variety of factors have contributed to making this year a profitable one for those who jump on the opportunity.
According to Money Morning Resource Specialist Peter Krauth, "the price [of silver] has a lot of room to run in the medium to long term."
This silver price run has been great for investors who already own silver. Now the question is, is it a good time for silver investors to buy more, or for those who want to invest in silver for the first time to buy in?
To answer, let's look at the outlook for silver prices and the best ways to own the metal…
Silver Prices Up in 2016 on Strong Demand
Silvers prices are up in 2016 as the metal enjoys a number of positive trends. Demand is one.
Like gold, investing in silver is considered a safe haven for many and it becomes more attractive when the world's financial and political systems are the most uncertain. Whether it's worries over negative interest rates, the actions of central banks, inflation, or geopolitical concerns, these are all positive indicators for precious metals investing. In volatile and uncertain conditions, many investors look to precious metals such as silver because it retains its value despite any turmoil in stock or bond markets.
That global uncertainty has been reflected in stocks this year. The markets have been volatile in 2016. During January and February, the Dow plummeted more than 6%.
As the U.S. Federal Reserve has signaled that interest rates may remain low for a bit longer, the U.S. dollar has weakened, which tends to drive up the price of gold and silver.
Investors have shown their demand for silver through physical silver sales, too.
Bullion sales have increased markedly worldwide due to expansive demand and dwindling supply. Sales of American Silver Eagle coins, for example, rose to a record 47 million last year, up from 44 million the prior year. In Australia, January Perth Mint bullion coins sales skyrocketed 152% year over year.
By mid-April, the American Silver Eagles hit the 17 million milestone in record-breaking time. Should the pace continue, the Mint could be on track to set historic sales records for silver in 2016.
And there's more to silver price movements than investor demand.
Silver's conductivity makes it a sought-after metal for renewable energy purposes. In fact, it is used intensively in the solar power industry – an industry expected to experience robust future growth. Solar panels need about 15 to 20 grams of silver each. When one combines that need with the fact that the renewable energy market's valuation should reach more than $158 billion by 2023, it translates into strong demand.
Finally, silver prices are affected by jewelry demand and buying behavior…
Remember when gold jewelry was the height of fashion? For the most part, it's not anymore. Silver is where it's at, and this is great news for those interested in investing in silver.
The most recent survey by the Silver Institute reported that sales of silver jewelry in the United States rose in 2015 for the seventh straight year. As these silver retailers remain confident of continuing trends, they're boosting their inventory in anticipation on strong sales in the coming year.
More Reasons Why Silver Is Up: The Gold/Silver Ratio Is Positive
Gold moves also support an increasing price for silver.
Silver tends to trade in tandem with gold, which has also been experiencing a bull market this year. This is generally measured by the gold/silver ratio, which measures the amount of silver that it takes to purchase an ounce of gold. As of April 27, the gold/silver ratio was approximately 72. Despite this trend, there has been somewhat of a divergence between the two metals that could open up some profit opportunities for investing in silver as that number continues to drop.
If the gold/silver ratio returns to its historical average range of 47 to 55, the price of silver would rise more. A gold/silver ratio of 55, given recent gold prices, would equal a silver price of $22.
How to Profit as Silver Prices Go Up
So the case for silver is bullish. If you're interested in physical silver investing, it can be done by buying bullion, either in bars or in coins. In general, investors should shop around to make sure they are paying no more than 3% to 6% above the current spot price.
If investors prefer their physical silver investing to be in coins rather than bars, they might consider either the U.S. Silver Eagle or the Canadian Silver Maple Leaf. Each comes in various weights and are very affordable. The Silver Eagles have a 0.999 fineness and the Silver Maple Leafs 0.9999 fineness.
Some dealers to consider when buying silver are Kitco and American Precious Metals Exchange.
People engaging in physical silver investing should make plans to store the metal securely in a safe or bank.
Because all markets – including those of silver – are volatile, investors should also consider dollar-cost averaging their physical silver investing. Buying a certain amount over regular periods lessens risk.
In addition to buying physical silver, investors can also play a rise in silver prices with silver ETFs or silver stocks.
We cover all the silver investing opportunities in our report, The 2016 Guide to Gold & Silver Investing. You'll get details on the best ways to buy silver and gold, the pros and cons, dealers to consider, and how gold and silver ETFs and futures contracts work. Continue here to get that info now. You can sign for Money Morning and access it for free, right away.
Follow Money Morning on Facebook and Twitter.