The early buying of shares of a company poised for growth is ideal, yet knowing which stocks to buy and when to let go is what distinguishes the winners in this sort of investing.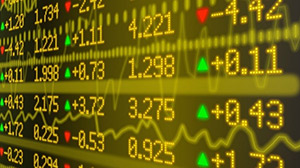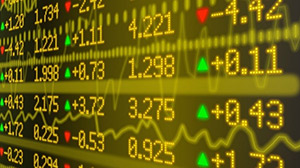 Investors can locate these growth stocks to buy in one of two ways. The first is to get in on the bottom floor when prices are lowest and hang on for the ride as other investors come aboard. The second is to identify successful companies that continue to have strong growth prospects.
The first method has become increasingly difficult, but the second remains very doable if you know where to look. With the volatility in the market this year, many of these gems are not only out there, but are undervalued as well. Here are six top stocks to buy in different industries that have growth potential.
Gold Stocks to Buy Now
Gold Stocks to Buy No. 1: Goldcorp Inc. (NYSE: GG) is a Canadian mining company that specializes in the exploration, operation, and development of precious metal properties. Its primary operations are in Canada, the United States, Central and South America, and Mexico. Goldcorp has had financial issues in the past but has both cut spending and disposed of some of its unprofitable assets in the past several years. Now the company has a stronger balance sheet, a solid dividend yield, and Q1 EPS produced a 125% surprise. GG is currently trading at $18.54 and is up 59.57% year to date.
Gold Stocks to Buy No. 2: SPDR Gold Trust (NYSE Arca: GLD) is a gold investment trust. 2016 has proven to be a new gold rush and investors are seeking to snap up as much of the precious metal as they can, in nearly every form. Yet, those who don't wish to stack gold bullion in their basement are finding success with gold stocks and exchange-traded funds (ETFs). The SPDR Gold Trust is the world's largest gold-focused ETF, and this is an ideal investment for those who want to buy gold but are leery of individual stocks or physical gold. As the recent U.S. Federal Reserve actions appear to support a continuing gold bull market, there is still growth opportunity here. At $122.29, GLD shares are up 20.48% year to date.
Tech Stocks to Buy Now
Tech Stocks to Buy No. 1: Alibaba Group Holding Ltd. (NYSE: BABA) is a Chinese holding company that is principally engaged in online commerce through both PC and mobile interfaces. The company grew rapidly by offering B2B and direct-to-consumer products and services from China at wholesale prices. In 2014, Alibaba created a stir with the largest IPO in Wall Street history. If you didn't get in on the ground floor with this giant, that's OK, as it has some great growth opportunity projects in the pipeline. It's no secret that China's population is massive. It's also aging and very spread out, and Alibaba is seeking to solve this problem through its new medical e-commerce applications. Research firm McKinsey & Co. reports that healthcare spending in the country is expected to increase from $350 billion in 2015 to $1 trillion by 2020. According to Money Morning Director of Technology & Venture Capital Research Michael A. Robinson, "Alibaba grew year-on-year revenue by 45%, net income grew by 4%, and revenue jumped 33% to $8 billion." BABA is currently trading at $75.20.
Tech Stocks to Buy No. 2: Facebook Inc. (Nasdaq: FB) is an American social networking company that offers various services aimed at individuals and businesses. While many investors have a difficult time forgetting Facebook's overvalued IPO, the company's stock performance in subsequent years should speak for itself. The company's profits rose 95% in 2014 and last year their profits topped $3.6 billion. Since 2013, Facebook's stock has delivered gains of 375% and Robinson believes there's room for still more growth. Robinson called Facebook a must-have due to the potential for how massive its profits will be. The company still has a lot of income potential with its ad revenue, driven by its proprietary advertising platform called Atlas. Facebook also owns Oculus Rift, a new virtual reality headset that launched amid a great deal of anticipation. FB is currently trading at $117.76, and Robinson predicts that its price will soar as high as $250 in the next five years.
Stocks to Buy – Other Industries
Becton, Dickinson and Co. (NYSE: BDX) is an American provider of medication management, patient safety, and medical technology products. Because a large portion of BDX's products are single-use supplies, the demand for its products and company profits remain stable despite other factors in the marketplace. One may think that it's hard to go wrong with healthcare in a country with an increasingly aging population. While there are many healthcare stocks to choose from, not all companies are run well, and BDX is one to look at closely for this reason. BDX has both strong revenue growth as well as good cash flow from operations and expanding profit margins. The company is currently rated a "Buy" by a majority of analysts, and its stock is up 13.72% over the past three months. BDX is currently trading at $161.01.
Smith & Wesson Holding Corp. (Nasdaq: SWHC) is an American manufacturer of firearms. The company designs and manufactures a wide array of firearms that include handguns and long guns, as well as firearm-related accessories. The firearms sector and gun stocks are very sensitive to the political climate and major news events. There has been enough civil and political unrest in the country alone of late to boost the performance of many of these stocks. What sets SWHC apart are its sales reach and its performance. Unlike some other companies, Smith & Wesson sells internationally. Also, the company has shown an increase in annual sales of 56.4% and has upped its revenue projections for the current year. As a whole, analysts have placed a short-term price target on SWHC of $27.55, and the stock is currently trading at $22.25.
While some of the stocks listed here already have impressive returns and may turn off investors as having no upside left, this sort of thinking could be a mistake. Often, growth stocks that are identified early enough still have plenty of upside, several years' worth of profitable growth in some cases. As always, when choosing stocks to buy stay mindful of the diversification levels of your overall portfolio and know that investments can be speculative in nature. Stay up to date on market happenings and our best stocks to buy by signing up for Money Morning's Private Briefing.
Follow Money Morning on Facebook and Twitter.