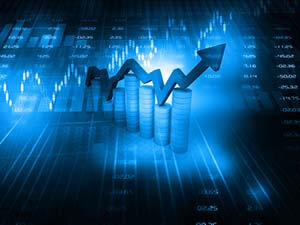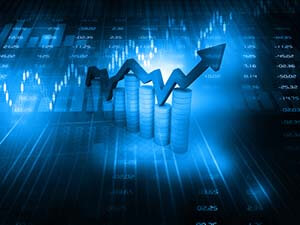 Our latest list of the best stocks to buy now has four new stock picks that are perfect for this volatile market.
These stock picks were hand-selected by our investing gurus. Each one is capable of withstanding current market volatility. That's because our stock picks move with long-term trends or catalysts, like inflation or new technologies, rather than short-term market fluctuations. These are trends or catalysts that are more reliable to invest your money in than betting on the next week's market activity.
But before we get to our best stocks to buy now, let's look at why the markets have been volatile this year…
It seems as soon as the Dow Jones Industrial Average surges one day, it quickly loses its gains the next. The same goes for the S&P 500 and the Nasdaq, which have both wiped out their recent gains over the last week.
One reason for the Dow's volatility is that it can't support its psychologically significant 18,000 level this year. Whenever the Dow has gotten close to 18,000 one week, it has almost immediately corrected in the same week. In most of these cases, the Nasdaq and S&P 500 typically follow the Dow's pullback.
Take a look at what happened on April 27. The Dow opened at 18,041 that Wednesday, then tanked 210 points to close at 17,830. The following day it lost another 57 points. The S&P 500 and the Nasdaq fell 29 and 87 points over the same two-day period, respectively.
And more recently, the Dow touched 17,928 last Tuesday, then finished the week down 393 points, at 17,535.32. The S&P 500 and Nasdaq finished the week down 12 and 18 points, respectively.
Even though the markets have had big swings over these past few weeks, they of course don't compare to the volatility we had last year.  Think back to the tumultuous summer of 2015, when the Dow plunged 1,800 points in August.  During this same time, the VIX – a measure of investor fear in the marketplace – spiked from 13 to 40.
No, current volatility is not as high as it was in 2015. In fact, the VIX is down 16% year to date.
But even so, investors still seem fearful of big stock market swings right now. And many are expecting a big fall for stocks in 2016. Just take a look at some of these signs…
Investors have yanked $44 billion from stocks over the past five weeks, according to The Wall Street Journal. These numbers are the highest since 2011 – back during the start of the economic recovery. A lot of investors are seeking refuge in much safer money market funds, instead. The Journal reports that $10.9 billion has been poured into these safety nets.
Another sign of investor fear: A reverse exchange-traded fund that follows the S&P 500 has had its assets surge 37% to 2.09 billion since the market bottomed on Feb. 11, The Journal found. This ETF gains when the S&P 500 falls. Its growth in activity shows that investors are increasingly bearish.
Yet another signal of investor fear right now is the performance of the ProShares Ultra VIX Short-Term Futures ETF (UVQ). This leveraged ETF is meant to trade along with the VIX. But as the VIX has dropped, the leveraged ETF has stayed elevated at twice the levels it was when the market bottomed in February, according to The Journal.
Even though many investors are fearful of today's markets, there are still plenty of safe, yet profitable trades out there.
For a starter – check out four of our best volatility-resistant stocks to buy now…
Money Morning Resource Specialist Peter Krauth has the perfect play to profit from gold's big comeback…
Director of Technology & Venture Capital Michael A. Robinson knows an investment that will bring you handsome profits from Silicon Valley's giant dividend hikes…
Robinson also has another market play that he says is comparable to buying Google stock in 2004.
We've got all of their picks here – and more – in our latest list of the best stocks to buy now…
Money Morning's Best Stocks to Buy Now
Follow Money Morning on Facebook and Twitter.
A Sneaky Retirement Killer: Puerto Rico's debt crisis is not an isolated issue.  It could have a direct effect on your retirement – and you don't even have to directly own Puerto Rico bonds to get hurt. Read more…