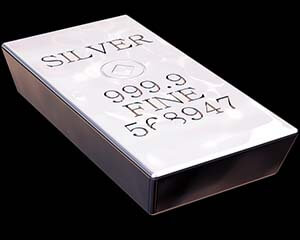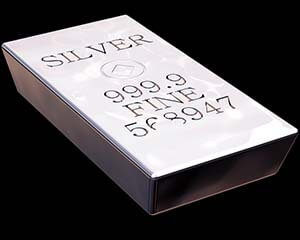 Silver prices today have reached a bull market. In April, silver prices registered a more than 15% gain. Year to date, silver has soared more than 23%.
Recently, the U.S. Mint began to limit individual sales of its American Eagle coins because of the incredibly strong April demand, more than 42% over the demand in the year-prior period. Mint sales of their silver coins last month hit 4,072,000.
So far this year, a remarkable 18.9 million have been sold, nearly 27% more than the 14.9 million coins sold through the beginning of 2015 – itself a record year for silver coin sales.
What's driving the impressive upward moves in silver prices today? There are both short- and long-term reasons, which we'll look at here…
Will Short-Term Pullbacks Hit Silver Prices Today?
Although Money Morning Resource Specialist Peter Krauth expects silver prices to soar long term, he also expects some short-term pullbacks.
Indeed, precious metals advanced on Friday, May 6, in the wake of unexpectedly lackluster job data, which led Wall Street to believe that interest rates would remain unchanged in the near term. However, precious metals headed back down again on Monday, May 9.
Pullbacks are to be expected in any long-term bull run, and silver prices today are no different. Investors interested in silver should always be prepared for some volatility.
The short-term pullbacks are partly due to commercial traders taking bearish positions on where the silver price is headed in the near term. In late April, commercial short positions for silver totaled 148,000, the highest registered this year.
Such high short positions can cause quick price reversals. A price reversal occurs if a commodity's price rises rapidly intraday and then plummets sharply before the markets close for the day. On April 21, such a move occurred when the silver price rose more than 2% during the day and then reversed.
When reversals have occurred in the past, they meant that large commodity traders were betting against silver. The short-term pressure causes more volatility in silver prices today.
Long-Term Bullish Outlook on Silver Prices Today
However, investors who ride out the short-term volatility should be prepared for a very long-term bull market in silver. Krauth expects the price of silver to rise to $22 by the end of the year. That's higher than either Commerzbank, which is expecting roughly $18 per ounce by the end of the year, or Bank of America Merrill Lynch, which is expecting a range of $15 to $20 per ounce.
There are three reasons why.
Reason No. 1 for Silver Prices to Climb: The Gold/Silver Ratio
The primary reason is the gold/silver ratio. The gold/silver ratio – the number of ounces of silver needed to purchase one ounce of gold – is currently at a record high of 74. The ratio is obtained by dividing the gold price by the silver price. In the past 100 years, the range of the average ratio has been between 47 and 50.
A record high ratio means that silver prices are trading at a deep discount compared to gold. If the gold/silver ratio attains its historical range again, it would lead to $22 silver.
But that's not all. Krauth believes that over the next four to five years, the gold/silver ratio will be between 15 and 16. That would lead to silver prices of $250 per ounce – a skyrocket from silver prices today.
Reason No. 2 for Silver Prices to Climb: A Weakening Dollar
The second reason silver prices will rise over the long-term is a projected weakening in the U.S. dollar. Krauth thinks the U.S. Federal Reserve is underestimating inflation. He believes inflation exists and will become worse. Inflationary prices cause the U.S. dollar to weaken.
But that boosts the price of silver since silver is denominated in dollars.
Reason No. 3 for Silver Prices to Climb: Fixed-Income Traders Are Buying Precious Metals
The third reason is heavy buying of precious metals including silver by fixed-income traders. Yields are currently among the lowest seen in the last 30 years. Traders are going to precious metals like silver as a safe haven.
Krauth gives the example of Jeff Gundlach, one of the world's most successful bond investors and the founder of Doubleline Capital. He manages more than $9 billion in bonds. In the last few weeks, he has started purchasing equities in precious metals. Bond traders moving to precious metals is rare, but it's an indicator to Krauth that silver prices today are going up.
What to Buy to Take Advantage of Silver Prices Today
Stocks in silver and in silver miners have benefited from the bull market in silver prices today. The Global X Silver Miners ETF (NYSE Arca: SIL), for example, doubled in the three months from the middle of January. It has climbed a remarkable 137% from its bottom.
Krauth suggests that investors who want to benefit from the rising prices of silver by buying stocks consider the Sprott Physical Silver Trust ETV (NYSE Arca: PSLV). PSLV has gained more than 25% in 2016, much higher than the lackluster broader markets. Equities offer investors ease of buying and redemption.
PSLV keeps its silver bars and coins at a secure third-party location in Canada. The trust's holdings are fully documented and undergo regular audits and inspections.
For U.S.-based investors, also, there is just a 15% capital gains tax as long as the trust is held for 12 months. Many precious metals ETFs have a 28% capital gains rate.
Although precious metals are a safe haven, they can be very volatile. Because of their volatility, Money Morning Chief Investment Strategist Keith Fitz-Gerald advises investors to purchase silver equities and the white metal itself via dollar-cost averaging.
Dollar-cost averaging means investors buy a planned amount at intervals over a certain period of time. Each purchase, therefore, takes place at different prices. Dollar-cost averaging lessens the risk of buying at a spike and the chance of buying at a lower price during pullbacks rises.
In addition, Fitz-Gerald recommends that precious metals should not constitute more than 10% of any investor's total portfolio. Investors should review their portfolios annually to maintain these holdings at 10%. Investments that have gained should be pared back down to 10%.
Find out more on the best ways to invest in gold and silver here.
Follow Money Morning on Facebook and Twitter.