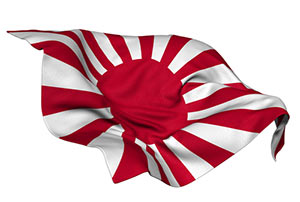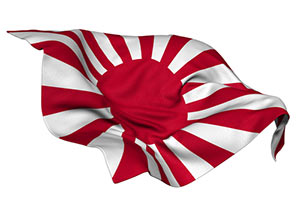 There was surprising news out of Japan this week when the country announced its economy grew 1.7% in Q1 2016. At first glance, that makes it seem as though the country's negative interest rates are working.
Private consumer consumption climbed 1.9% between January and March. Public consumption grew by 2.6%, showing that individual consumers were more likely to spend their cash than businesses. Economists say part of the growth was due to leap day in February, which inflates the numbers.
But the world's third-largest economy is far from getting back on track. In fact, negative interest rates in Japan could facilitate an economic collapse...
Before we discuss why negative interest rates are dangerous, it's important to understand the economic recovery plans in Japan.
America saw its GDP growth rate fall to -2.8% during the 2009 financial crisis. But Japan suffered much more. Japan's GDP growth fell to -5.5% during the same time. When America's GDP growth stabilized in 2011 at 1.6%, Japan reported a negative GDP growth of -0.5%.
And it's still on a slow recovery pace...
On Jan. 29, Japan cut interest rates from 0% to -0.1% to help grow the economy. Negative interest rates in Japan force commercial banks to pay a fee for depositing money with the Bank of Japan. In theory, this is supposed to encourage commercial banks to lend more money so they won't hoard cash.
When more money is being lent to businesses and individuals, these businesses and individuals will theoretically boost the economy by spending more.
And stimulating the Japanese economy isn't the only challenge for Prime Minster Shinzo Abe...
He also has to protect Japan's social security system and reduce government debt. Abe introduced a sales tax in 2014 with those goals in mind.
But many economists blame this sales tax for slow economic growth. Japan will introduce a second sales tax increase, but the Japanese media has speculated Abe will delay the increase.
According to The Wall Street Journal, Abe and Japanese officials have denied that claim.
While this week's GPD figures out of Japan may look encouraging, the use of negative-interest-rate policies (NIRP) in Japan and across Europe has some major hidden dangers.
And according to our experts, these negative interest rates could lead to a financial crisis worse than 2008. Here's why negative interest rates are so dangerous...
How Negative Interest Rates Could Cause an Economic Collapse
The concept of negative interest rates has been around since the 19th century. English economist John Keynes even wrote a book that covered the topic of negative interest rates in 1936 titled "The General Theory of Employment, Interest, and Money."
But the problem is the long-term ramifications that central banks are completely ignoring...
Money Morning Global Credit Strategist Michael Lewitt says negative interest rates are a desperate, last-ditch effort to boost an economy.
You see, NIRP means that banks can't pass along its costs to the consumer. With low loan demand, banks can't raise their loan rates to offset the cost of keeping money at central banks. That means the banks have to eat these extra costs.
Also, regular consumers don't want to be charged for keeping their money at a bank. This means that regular investors aren't storing their money at banks. This limits the amount of money banks can loan to begin with, even if there was a high demand for loans.
So while the Japanese economy may be growing in the short term, negative interest rates are not a long-term solution.
Money Morning Capital Wave Strategist Shah Gilani has noted that some European bank stocks are already down 30% to 60% because of this issue.
And if the United States adopts negative interest rates, it will be disastrous for the global economy...
Even with interest rates low, bank stocks in the U.S. are faring poorly. Goldman Sachs Group Inc. (NYSE: GS), Bank of America Corp. (NYSE: BAC), and JPMorgan Chase & Co. (NYSE: JPM) are all down 22.98%, 12.68%, and 4.73% over the last 12 months, respectively.
If interest rates are negative in the United States, Lewitt believes the stock market could see a major decline.
But there is one way to protect your portfolio during an economic collapse. That's why Money Morning has created an exclusive guide for our readers on the best way to protect your wealth in 2016. Click here to find out more...
Jack Delaney is an associate editor for Money Morning. You can follow him on Twitter and follow Money Morning on Facebook.