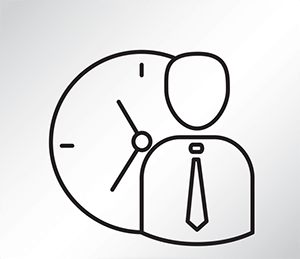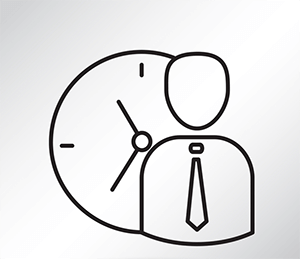 The Obama Administration unveiled the U.S. Department of Labor's (DOL) new overtime rules earlier today.
Cheering what he called a "worker's win" policy change, U.S. President Barack Obama declared victory on a project he originally undertook in 2014: "to modernize and streamline" federal overtime rules.
The new DOL regulations will go into effect on Dec. 1, 2016. They make more than 4 million U.S. workers eligible for overtime pay who previously weren't. The rules are also intended to counter erosion in overtime protections, which currently require employers to pay one-and-a-half times a worker's regular salary for any work past 40 hours a week. While that rate will stay the same, the annual salary threshold at which companies can deny overtime pay will be doubled from a $23,660 cap to nearly $47,500.
Business groups — including the U.S. Chamber of Commerce — estimate that these new rules will have a crippling effect on small businesses and salaried workers. They say this may not be the "worker's win" the president claims.
Here's why…
How the New Overtime Rules Place a Burden on Businesses and Workers
Critics of the president's new overtime rules warn workers could actually lose out as employers try to avoid the extra costs by converting salaried workers back to hourly ones in order to more closely track working time.
One critic of the new overtime regulations is David French, who touts an impressive resume that includes: senior vice president for the National Retail Federation, staff writer at National Review, Harvard Law-graduated attorney, veteran of Operation Iraqi Freedom, and No. 1 New York Times best-selling author.
French told FOX Business News earlier today that "these regulations are full of false promises."
"Most of the people impacted by this change will not see any additional pay," French continued.  "Instead, this sudden and extraordinary increase will mean more red tape and fewer advancement opportunities for salaried professionals."
In the medium term, for example, employers will try to offset these costs by rearranging work schedules so that fewer employees hit 40 hours. Employers will also likely lay off employees who work more than 40 hours, or at least push such employees to work overtime hours off the books.
In the longer term, employers will reduce base-level wages so that, even with overtime, employees working more than 40 hours a week won't actually receive any additional compensation.
Small businesses will likely be hurt by the DOL's new regulations, too.
For example, many employers won't be able to absorb the increased labor and litigation costs. That means fewer opportunities for growth — and could even result in a curb on hiring, stated Thomas Donohue, president of the U.S. Chamber of Commerce.
Follow on Twitter @moneymorning or like us on Facebook.
Yeah, About That Money You Owe Us… U.S. and Cuban officials met this week to map out plans for the former two Cold War foes to improve relations. Specifically, the talks focused on law enforcement, healthcare, and agriculture. However, when it comes to Cuban debt – an issue that has wracked U.S.-Cuban relations for half a century – officials from both parties are keeping relatively mum…
Related Articles: